Reckless Web Design Agency
Reckless is a full-service digital agency based in Chester, London and Amsterdam, founded thirteen years ago in 2007. They specialise in a few different areas, ranging from eCommerce to complex bespoke builds. They have a very strong digital marketing department, covering a range of services including PPC, SEO, digital strategy, and content marketing. We spoke to Mike Griffiths at Reckless to find out a bit more about their business, and why they chose Stablepoint for their hosting.
"At Reckless we have a number of values we work by, but generally speaking our end goal is to make our customers more money. We're all commercially driven, but we also have a set of core values of being accountable for your work, building relationships and being human, being driven by the numbers, and thinking differently. We believe these come together to provide great products and services for our clients.
We've changed a lot over the last decade. We're still a group of web developers, designers and marketers and always have been, but the type of work we do has changed over the years. Our success relies on the success of our clients. We have clients that we've grown with for years, and the challenges they face change, which means our work changes too.
How are you managing with the working from home revolution?
"Transitioning to working from home was quite simple for us, we all left the office one day and the next day we were working from home. We have quite an agile culture at Reckless anyway; everyone works from laptops, people regularly work from home, everything is available online for all staff. We have a great community spirit at Reckless, and we've worked hard to ensure that continues when working remotely; we've had a remote pub quiz (hosted by yours truly!), a remote magician shown (not hosted by me, fortunately! someone who knew what they were doing!). Clients have also adapted well, and we've won a few pieces of work and hosted a number of pitches during lockdown which are different, but just as productive.
For the most part it has definitely helped. As I mentioned above, we're already geared up for remote working so that transition was easy. Being in an office can be quite unproductive, especially in the line of work we're in where concentration is key. The only potential downside has been collaboration; sitting around a whiteboard and thrashing out wireframes or solving complex problems together is a little more tricky when working remotely, but the tools available have eased that substantially."
How do you choose where to host a client site?
"We have a few providers that we use for different situations. For complex hosting requirements we tend to self serve on AWS, but for less complex requirements we tend to use a server from Stablepoint. You get the flexibility of having your own server, the flex, scale and reliability of a big provider like Google Cloud or AWS, and the support of the guys from Stablepoint. It's the kind of 'fire & forget' of hosting, I just don't have to worry about it.
I've hosted projects with Dom and Seb for... wow, probably over a decade. When I heard they were involved with Stablepoint we started migrating projects over to them.
Hosting is a big part of maintaining the website.
We've experienced downtime from hardware which is the nature of the beast sometimes, but the more avoidable issues come from the support side of things. We've been on the wrong side of poor customer service from hosting providers in the past and it's been detrimental to the clients' business. That's why finding the right hosting provider is imperative, and price is rarely the deciding factor."
What's next for Reckless?
"We're actually entering a really exciting phase of our future. I mentioned earlier that we work with a lot of eCommerce businesses; generally we build, maintain and market their website with the goal of increasing revenue. However, we discovered that we can only control so much with the customer's experience. We're in control of getting customers to the store, ensuring they checkout, and making sure we maximise their spend - we do all of that and we do it well - but from then on we're reliant on other third parties (normally not the client themselves) to ensure the product is delivered on time, and in a particular way. Instead, we've found luxury brands having their products delivered in non-descript cardboard boxes, poor fulfillment services and generally bad experiences for the customer.
We decided we can fix this problem. We've taken on a warehouse and we are beginning to fulfill online orders for our clients. This enables us to own the whole customer journey - we acquire customers, ensure they checkout, but now we're also able to make sure they get their package which is suitably branded and contains marketing collateral. We're able to get the right materials in front of customers to try and make them return, or to let us know if something wasn't quite right. We've been doing this now for a little while using our own brands for a number of eCommerce businesses we operate for ourselves and found great results, so why not offer it to our clients too? It's a powerful proposition and we're really excited to see where it takes us."
You can find out more about Reckless by visiting their website here: Reckless.agency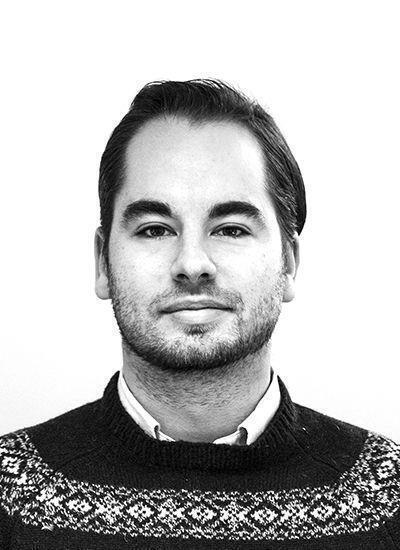 Darren Lingham
Darren has worked in the web hosting industry since 2002 and brings a wealth of experience to his role at Stablepoint. As part of the senior management team, Darren helps set the overall strategy and direction for the business. Day to day, he is responsible for solving more complicated technical issues and ensuring that our customer service is up to the high standard our clients expect. Outside of hosting, Darren enjoys running half marathons and playing golf (badly!)
Read more by Darren Lingham