The tech sector is an excellent career prospect for those lucky coding-capable individuals. Web development offers a higher average salary than many other jobs, with the opportunity to work across many different industries. If you're considering a career in web development, you will understandably have a lot of questions. What is an average web developer salary? What sort of web developer do I want to be? How do I earn a higher salary in 2021?
In this guide, we're going to answer these questions and look at the average web developer salary in 2021.
How Much Can I Earn As A Web Developer?
In the UK, a web developer's average salary varies wildly depending on the experience and scope of the role. They can be expected to earn on average £47,500 according to TotalJobs, with a bottom range of £35,000 up to the higher wage of £57,500. Yet Yell Business ranks an average web developer salary in the UK at £32,286. Salaries across Europe seem to match the UK, with higher salaries reported in France and Germany.
If you work in the US, Indeed lists the average salary for a web developer as $76,847. While this deviates from the Yell Business figures, the US still ranks as one of the highest on the list for web developer wages, alongside China and Saudi Arabia.
As you can see, the average salary varies wildly from website to website, and country to country. But why is the salary so varied? Several factors can influence the average web developer salary, including:
The size of the company - a larger business may have a team of web developers working on different tasks, while smaller businesses may require a web developer to fulfill more responsibilities.

Freelance vs in-house web developers - a freelance web designer may be employed on one contract or have projects with more than one client. Freelance web developers can make as much as (or more than) in-house web developers, depending on the number of clients, size of the website, and level of experience. While in-house web developers may only work on one site, or application, freelance web designers may have multiple projects at one time.

The type of web developer - there are several different types of web developer which work on front-end, back-end or full-stack projects. They may also work on different platforms and devices including mobile and tablet devices, as well as web applications.

Creating or updating - web developers may be employed to create something entirely new (e.g. a website or web application for a start-up) or maintain existing web sites over time. This may influence the salary depending on the factors above.

Programming languages - web developers that know multiple programming languages will likely leverage a higher salary. While old favourites like JavaScript still rule the roost, emerging languages like Kotlin and Scala are growing in usability and popularity in 2021.

Technical skills - web developers able to integrate cutting-edge technologies like voice activation, augmented or VR technologies may also leverage higher salaries than a standard web developer.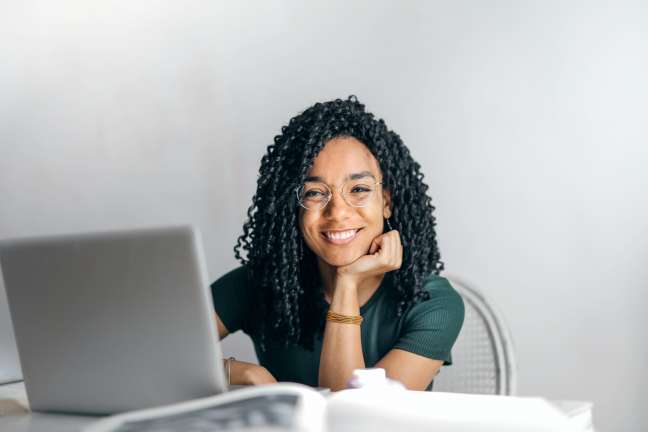 What Does A Web Developer Do?
A web developer will create or improve upon a website by writing code. They may be responsible for maintaining the look of the web application (front-end), the overall running and maintenance of the site behind the scenes (back-end), or the entire site (full-stack). They will be responsible for ensuring a site runs smoothly across a range of different platforms. Below is a full breakdown of these roles and what to expect if you become one of these types of web developer.
Front-End Developer
A front-end developer focuses on how accessible the user interface (UI) is. They combine a knowledge of web design (how visually pleasing the site is), with a knowledge of coding and web development to make the user experience (UX) as positive as possible. Front-end developers need to make sure the website is visually pleasing, functional and accessible to the user. They might use programming languages like CSS, HTML or jQuery.
Back-End Developer
A back-end developer ensures that information can flow between the user interface and the server or database behind the website. An example of this might be managing the database processes for a front-end form that a user fills in on a website. The back-end developer ensures that the information input by the user is properly stored, integrated with the front-end, and that information can also flow back to the user. A back-end developer for a search engine for instance will ensure that whatever the user types in on the front-end (the search criteria) leverages results by crawling the web. Back-end developers might use languages like Java, PHP, Python, C, or C++.
Full-Stack Developer
A full-stack developer will work on both front-end and back-end website development - they can create the entire site themselves. Full stack developers normally have a knowledge of various coding languages, and are normally proficient in both business operational requirements and the end-user's experience.
Enhancing Your Development Skills
You might traditionally think of a web developer as someone that creates or updates websites. However, many web developers may also work on mobile applications, ensuring that the app works across multiple browsers and platforms. There are programmes to develop your skills in both mobile and app development, with many Universities offering courses in both web and mobile development. There are also online courses through Coursera or Udemy to develop your skills in both areas.
What To Expect From Mobile Development
Mobile developers can be expected to have a knowledge of mobile application programming languages like Kotlin, Python, C++ and JavaScript. Mobile app development might be split between Operating Systems like Android and Apple, or involve hybrid app creations that function across different platforms and web applications. Mobile web developers will leverage a higher salary if they have knowledge of VR applications and augmented reality integrations.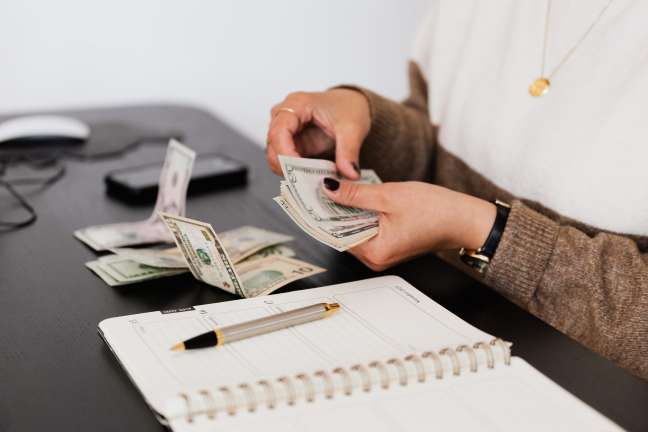 Conclusion: How Much Do Web Developers Earn
Web developers can leverage a high starting salary and develop their earning potential in many ways. Mastering the skills of both front- and back-end development will influence how much you earn, as will knowledge of multiple programming languages. You can also develop your skill-set in both mobile and web app development, utilising knowledge of VR, augmented reality and voice-activation to really add value as an employee.
Once you've mastered the skills you need, you may want to pursue more flexibility as a freelance web developer. While different countries offer different earning potential, it's undoubtedly the range of your web developer skills that will increase your salary in 2021.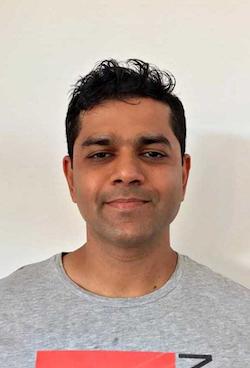 Martin Hemlock
A devoted husband & father to 2 furry kids, coder, table tennis player & salsa dancer. Loves peeking at code & fixing sites; WordPress & DIVI fanatic.
Read more by Martin Hemlock