It's time to focus on business planning for the upcoming 2022. Today we offer you a few basic steps to speed up and facilitate this process, and ensure greater success and efficiency.
Small plans> big promises
1. Look back at the past year
A business that has not carefully analyzed its past achievements and mistakes cannot build sustainable plans. So use the first half of January to study your performance so far.
Browse your site. Be aware of whether the information on it is up to date and complete. Whether you and your employees use professional and secure mail. Activation of the caching module is mandatory. If it is missing, mark this omission and correct it.
If you are planning significant business development, it may be time to consider whether you are using the right solution or need another type of service. Some of the most popular tools to help you track your digital performance and the effectiveness of your site-leading ads are:
Google Analytics for the performance of ad channels in driving traffic to your site. Facebook Ads Manager to measure the effectiveness of Facebook advertising. Hotjar to know how many users what percentage of content is viewed. Google Search Console, Serpstat, Ahrefs to optimize your SEO performance and know which positions you rank in Google search.
Identify the metrics that are important to you - the number of visits to your site or store, returning users, the engagement of your fans on social networks or the time spent on one of the pages on your site. These are some of the figures and trends that we ourselves follow, but there is no universal rule. Choose them according to your goals and the integrations you have made with each of the platforms.
It is good to look at the data for a longer period of time - the whole year compared to the previous one, for example. Consider the global situation and the fact that it led to some unexpected changes in certain months of 2020 and 2021. The dynamic changes in the platforms themselves are also influential - the lack of data from users of iOS devices on Facebook completely reduces the results of this social network, without you being to blame for it.
It is no less important to look at the progress regarding your internal systems - CRM system, integration for inventory tracking if you sell products, processes of working with couriers, subcontractors, suppliers, and distributors.
A good move at this stage would be to gather your employees and talk to them to get a more objective view of the details. Again, they can help you with reporting, so feel free to include them in the process.
SWOT analysis is a popular and very useful way to clarify your strengths, weaknesses, business opportunities and threats. You can also give it as a task to your employees to check their point of view on your business.
Analyze the information gathered from all sources as a set and write down your conclusions. Be prepared that there will be both positives and negatives. Don't worry, you have a whole year to turn the cons into pros.
2. Set clear, specific, and measurable goals
After the analysis comes the real part of planning, namely setting goals for the future. Stick to being accurate, clear about how they will be executed, and easy to measure. If necessary, go into more detail, but do not allow yourself to describe grand plans that are not entirely clear how you will implement them. It is also important to prioritize.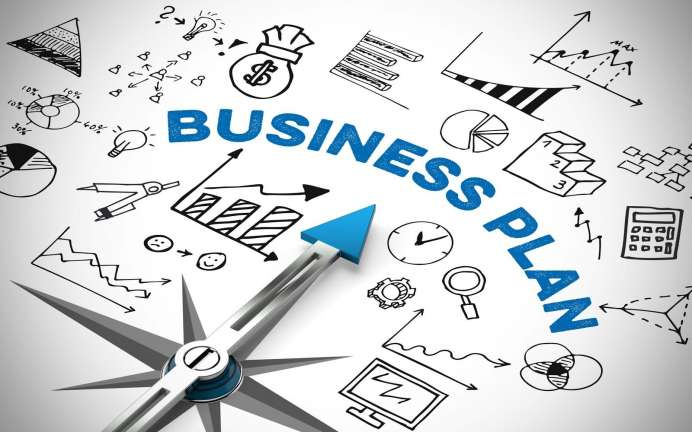 Start with the most significant and urgent changes.
Tip: Before you write down any goal, ask yourself Why? - Why is it important for me to make this happen? Why will this have a positive impact on my business? This way you will sift through the really valuable ideas.
To make it easier for you to group your goals, we suggest using the 4 P's in marketing as a basis - Product, Price, Place, Promotion.
The product. If you create handmade jewelry, how can you make it better in 2022? Can you order better quality materials? What about healing the clasp if you have complaints about lost jewelry due to a problem with the clasp? In the analysis you will see the weaknesses and you will work to turn them into strengths. Do you have the resources to launch a new product? And will this bring you more market share? Especially in start-ups, optimizing at the product level can take you in a whole new direction.
Remember that whatever you do, if the product is not of good enough quality, your efforts are wasted.
The price. Can you earn more from your best-selling products or services? And increase the sales of others by long-term price reduction? Every trader wants to earn more with a higher margin, but is this realistic in your case and how should it happen? Play the scripts in tabular form to make it as clear as possible. Consider, if the goal is to increase the value of your sales by 20%, how this will affect all other business processes.
The point of sale. Here you are working to improve your physical store and / or website. Need to freshen up the interior of the store, can you open a new one in 2022? Do you have enough staff and skills, or are you striving for more and better trained employees? How will you achieve it? Don't have a website yet? Well, make that the number one goal for the new year.
If you already have a website, does it load fast enough? And is it faster than the competition? Speed ​​is extremely important on both the desktop version and the mobile version. Mobile users are looking for quality browsing, convenience and functionality of the site equivalent to those of a computer. Google also takes mobile charging into account when ranking a site. Keep in mind that if your site loads in more than 3 seconds, then there is something to improve.
Advertising / promotion.
The goal of your business communications comes only after you have clearly set the direction for the other three elements. Think about how you want to position yourself - are you an affordable brand for price sensitive consumers that offers regular discounts, or do you have a reasonable price-quality ratio? It's a good time to go back to basics and look at the elements you set when starting the business - the colors of the brand, the tone of the conversation with customers, the logo, the strategy. Can you update some of them and will it bring you positives? If you haven't written such basic "rules", do it now. It doesn't have to be a long list or a pompous document folder, you can just open a blank text file and telegraph style to describe what your brand really is.
What do competitors do? And your customers?
You are probably already convinced that your business does not work independently and independently of environmental factors. Your competitors and customers determine the market and the environment in which you work. At first reading, this sounds logical and is not news to anyone. The news, however, is that we often forget to look at others, and there are many answers.
Before finalizing your planning, take a look at one, two or a little more of your competitors' work. Here's what else you can do:
Identify their products and services that directly oppose yours.
Write down the advantages and disadvantages of each of them compared to yours, to find out objectively who collects more points.
Analyze their messages and who they are aimed at.
Take a few days and become a mystery shopper. Browse their stores and websites, talk or write to their employees, go through the ordering process. At each stage, you will discover what you are better at or what you have to improve. In addition, you will gather valuable first-person information and be able to use it in conversations with your customers.
Mentioning your customers ли do you know them? What are their needs and desires? If you have answers to these questions, then it is quite easy for you to properly structure your suggestions, messages and ads. If you are hesitant, try to form the so-called. buyer persona. These are your ideal customers with their features, here are the questions that are important to find answers to:
At what age are your clients? Where do they live and work? What are their professional goals? And the challenges in their personal life? What are their needs? What are the messages or events that motivate them to buy your product or service?
Be as realistic and objective as possible.
Conclusion
We add to the list a few more details that are not to be missed:
Strategy and tactics. Attach them to any goal you have already set. Strategy sets the direction, and tactics are all those little steps you take to get there. Deadlines. You can't do without them. Let them be clear, but also flexible enough. If one of your team needs a little more time to perform their task better, weigh on a scale what is more important and give way. Nothing is at any cost. Trends. Follow the trends in your industry throughout the year. Subscribe to useful newsletters and our blog in the pollen below. This will help you to be always on time and put the news into practice before others know about it. Trainings. Keep learning and cultivating. Check out the courses in LinkedIn Learning, HubSpot's Inbound Marketing course, and much more.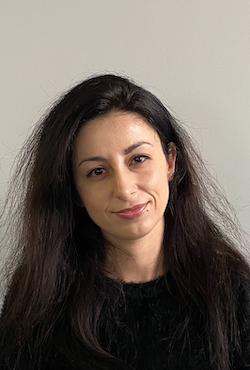 Nadejda Milanova
An experienced Content creator in the field of Search Engine Optimization (SEO) and WordPress. A true proffesional with a Master's degree focused on journalism.
Read more by Nadejda Milanova