WordPress Survey Plugins are a quick way to gather valuable customer feedback and information about your audience. Research can help you improve customer service, engage with your audience, and even improve the user experience of your website.
There are many tools for WordPress exploration plugins that are amazing and available for a wide variety of applications. Some of them are tools for external research, while others are plugins that are powered by WordPress itself. In this article, we will focus on six of our favorite WordPress survey plugins that you can start using today.
WP-Polls
WP-Polls is a free open source research plugin, ideal for creating simple surveys. You can customize and change the look of your surveys using CSS and built-in templates.
Although WP-Polls only offers checkboxes and radio buttons to select answers, it allows you to track voters and duplicate votes. The plugin allows you to schedule poll start and end dates, and voters can see poll results as soon as they submit their responses.
Creating a survey with WP-Polls is quick and easy. In the WordPress dashboard, select the Polls menu. You can create your own survey and then use a widget or code to display the survey on your website.
Why use WP-Polls? If you want to send a simple survey to your audience, WP-Polls can be a great choice for you. Not ideal for users who want to use forms or a detailed survey to gather voter-specific information and answers.
TotalPoll Pro
TotalPoll Pro is a WordPress survey plugin that allows you to easily create fully customized surveys that are easy to integrate into your website. This plugin is full of features and you have complete control over the appearance and content of your surveys.
TotalPoll has a user-friendly drag-and-drop customization tool that allows you to create detailed surveys. You can also add videos, sound and images. Create a debate questionnaire, gather the opinions of your voters, and even configure the plugin to display a review board for your voters after they submit their responses. You can insert your surveys into your website using a code or widget.
TotalPoll is optimized for SEO, which allows you to include your surveys in your Sitemap so that they are visible to Google's keyword bots. It is mobile-responsive and multi-platform optimized, allowing users to access your surveys via mobile. It is also compatible with SEO plugins like Yoast.
You can restrict or prevent users from sending duplicate votes and responses. TotalPoll also allows you to display information and graphs that give you a picture of the answers you received.
Why use TotalPoll? If you want a wide variety of survey options, access to voter information and a fully customized user interface, TotalPoll can be a great option for a WordPress survey plugin for you.
Gravity forms
Gravity forms is a powerful plug and play WordPress survey plugin that allows you to create forms, tests, and surveys. The plugin offers over 30 predefined form fields from which you can choose or create your own.
Gravity Forms is generally a form designer, but you can purchase add-ons for other types of surveys, such as quizzes, that allow you to easily collect and manage user data and responses.
Use conditional logic to configure the fields of your surveys and limit the number of responses you receive. You can also switch whether the results of your surveys are shown to the public and whether you should stop accepting answers after a certain number of people have answered.
Why use Gravity Forms? If you are an experienced developer, Gravity Forms is a great choice for you. Because it is more sophisticated than some of the other survey plugins available, it is not the strongest choice for new users. Gravity Forms is also a great investment if you want all the talk, so it may not be appropriate for people who just want a simple plugin to explore.
Modal Survey
Modal Survey is an easy-to-use WordPress exploration plugin that allows you to create surveys, tests and surveys. It allows you to survey content and display your polls in a modal, pop-up style at the same time.
This visual plugin has a simple front-end generator and you have the ability to view reviews and survey results through tables and graphs. You can define categories of questions that show only these specific results to your users. If you have an e-commerce store, you can create product recommendation questionnaires to help your customers navigate products based on their responses.
Set timers to count down the time left for tests and questions, and even collect email addresses for your mailing list. Modal Survey integrates with a number of email marketing platforms, including MailChimp, Constant Contact and others.
Why use Modal Survey? Modal Survey is a powerful tool for generating customer feedback surveys, product recommendation surveys and personality tests. If you run an e-commerce business, Modal Survey is a great option for you.
Forminator Pro
Forminator Pro by WPMU Dev is a powerful plugin for exploring WordPress with many features at a free level. You can use Forminator to easily create responsive forms, surveys, tests, conditions, and feedback requests.
This plugin includes a drag-and-drop constructor, Google ReCAPTCHA capability, and various custom forms. Forminator can collect and track user information. It even integrates with PayPal and Stripe to accept payments online. It also integrates with HubSpot, MailChimp, AWeber, ActiveCampaign, Google Sheets, Trello and more.
The Forminator Developer API is available to WPMU Dev members. The API allows you to customize your own Forminator integrations and features. As an added bonus, free Forminator users can use any integration you create.
Why use Forminator Pro? Forminator Pro is a dynamic exploration plugin with a wide variety of features, even in its free version. This is a great plugin for any WordPress user. This is especially interesting for developers, as its developer API is open for further customization.
Hotjar
Hotjar is a visual drag-and-drop plugin for surveys, which can help you improve the user experience of your website with tools such as heat maps and custom survey widgets. Its popular inbound feedback feature allows site visitors to evaluate their experience with simple tools such as emojis or more in-depth research.
Hotjar's form analysis feature also allows you to analyze forms to improve completion. You can choose to receive reports from your forms that tell you exactly when users are leaving your page and which fields are left blank or blank. Choose from a bank pre-filled questions or create your own.
Survey questions can be targeted and asked in specific areas of your website and at specific times in the user experience, such as when they move out of the site. Another great feature of Hotjar is the use of heat cards and visitor diaries to track the behavior of users on your website.
This data provides a valuable insight into what works on your site and what does not. You can also use the user-friendly interface to view survey information, comments, and more.
Why use Hotjar? Hotjar is a powerful WordPress survey plugin that not only offers a variety of survey types; it also gives you a valuable idea of the effectiveness of your website. If you need to gather detailed information about consumer behavior and feedback to improve your online business or online store, Hotjar is a great choice.
Conclusion
Choosing the right WordPress survey plugin for your specific needs will help you gain valuable information that will ultimately help you improve your product, service, website or audience engagement.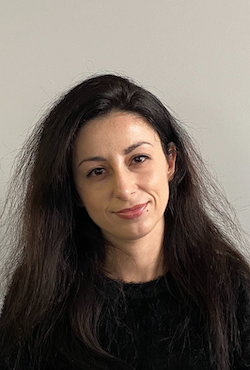 Nadejda Milanova
An experienced Content creator in the field of Search Engine Optimization (SEO) and WordPress. A true proffesional with a Master's degree focused on journalism.
Read more by Nadejda Milanova