If you want to stay ahead of the curve with WordPress, then following some of the top influencers is a great way to do that. By keeping up with their latest news and developments, you can make sure you're always using the best possible version of WordPress.
As a WordPress user, it's important to stay up-to-date with the latest tips and tricks. After all, the WordPress community is always changing and evolving. Luckily, there are some great influencers out there who regularly share their valuable insights.
In this blog post, we will introduce you to some of the top WordPress influencers that you should be following for inspiration and helpful tips. So without further ado, let's get started!
Darrel Wilson
If you're looking for someone to follow for WordPress inspiration and tips, look no further than Darrel Wilson. His high-quality YouTube videos have helped countless people with everything from WordPress basics to popular plugins. Darrel is also a skilled WordPress designer and digital marketer, so you can be sure you're getting the best advice possible.
Darrel Wilson is a web design and WordPress expert who offers free tutorials on his personal blog, darrelwilson.com. He's also active on social media, with accounts on Twitter, Facebook, LinkedIn, and YouTube. If you're looking to learn how to build a WordPress website or online store, Darrel Wilson is a great teacher to follow. He's genuine and down-to-earth, and he'll really show you how to get started in the web design field.
David Garray
David Garray is a well-known figure in the WordPress community. He has over 20 years of experience in web development and his channel, "Mr. Web Reviews", helps small businesses and entrepreneurs build successful online presences. Garray's tutorials are step-by-step and easy to follow, making them ideal for anyone looking to achieve success with their WordPress site.
Looking to create an online store with WordPress? You've come to the right place! With his help you'll learn how to set up a complete eCommerce platform using WooCommerce themes and plugins. You'll also discover how to generate more sales online through effective web design techniques.
Jason Tucker
If you're looking for someone who is always up-to-date on the latest WordPress news, Jason Tucker is the person to follow. In addition to his podcasts and blog, Jason Tucker is also active on Twitter. He frequently tweets about WordPress news and updates, and he's always happy to answer any questions you might have. So if you want to stay informed about everything that's going on in the WordPress world, make sure to follow Jason Tucker.
Sherry Walling
Sherry Wallingis an accomplished author, speaker, and mental health advocate. She has delivered many presentations at various WordCamps on how to start and run a successful online business without burning out. If you are seeking practical tips on productivity and avoiding burnout, you should definitely follow Sherry on Twitter.
Alex Cooper
Looking to improve your WordPress skills, or learn more about Affiliate Marketing? Look no further than Alex Cooper's famous website, WP Eagle. Offering free WordPress and Affiliate Marketing lessons to its readers, WP Eagle is the perfect place to start your journey. With years of experience in SEO and keyword research, Alex Cooper is also an expert on the topic, regularly tweeting helpful tips and advice. So if you're ready to learn more about WordPress and Affiliate Marketing, make sure to follow him on Twitter and visit WP Eagle today!
Brad Schiff
Looking to improve your WordPress skills? Brad Schiff is a great influencer to follow. He has over a decade of experience building user interfaces and working with some of the world's top brands. You can find him on Twitter, LinkedIn, Facebook, and YouTube, or check out his blog schiffwebdesign.com for great content.
Brent Shepherd
Brent Shepherd has been an influential voice in the WordPress community for many years. He first started contributing to WooCommerce core in December 2011 and has since become one of the project's most active maintainers. In addition to his work on WooCommerce, Brent has also spoken about the platform on three different continents and co-organized the WooCommerce San Francisco meetup for five years.
Conclusion
If you want to take your WordPress blog to the next level, it's important to follow the right people. Check out our list of top WordPress influencers and start building relationships with these industry leaders. By learning from them and collaborating on projects, you can take your blog to a whole new level.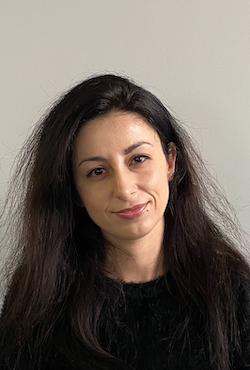 Nadejda Milanova
An experienced Content creator in the field of Search Engine Optimization (SEO) and WordPress. A true proffesional with a Master's degree focused on journalism.