Worried your WordPress site has a cluttered database? Plugins for a WordPress database can help. You can use them to improve the performance of your website, aid with migration, and more. The best plugins for a WordPress database are laid out in this article.
Why Do You Need a WordPress Database Plugin?
WordPress stores a lot of information in your database, from comments, to posts, user information, plugin data, and more. To help your site stay efficient and fast, clean up your database with WordPress database plugins. These plugins can help you optimize and organize your data as well as keep it safe. There are also plugins for other purposes such as displaying posts without titles or storing and displaying data. Let's take a look at some of the best WordPress database plugins out there.
UpdraftPlus
If your website is made with WordPress, you must use the UpdraftPlus plugin. It's been downloaded by 3 million websites and it allows you to make a backup of your site, store it safely in the cloud or on your computer, and protect it with password encryption. You can choose to back up your entire website or just specific website files. The premium version comes with more addons, including the ability to migrate or clone sites, search databases, and more.
WP-DBManager
WP-DBManager is the best way to optimize your WordPress databases. It's very easy to use and has many features, but it's still simple enough for beginners. Once you configure the initial settings, your databases will always be optimized in the background with no work on your part.
WPForms
The WPForms plugin is one of the best for WordPress and can be used to create any kind of contact form for your website. All of the templates are customizable, and you can choose from over 300+ options in their library. Plus, when a customer finishes filling out your form, all the data is automatically stored in your database. It's a simple way to manage customer data; all the information is easily accessible through your dashboard.
Better Search Replace
Migrating WordPress sites is tough work. Now it's even easier with a few clicks of your mouse. Better Search Replace is a plugin that can simplify the process of moving WordPress to a different domain and making many other changes. Once you install the plugin, it will be straightforward to find and replace in the database. There are advanced controls so you can select specific tables and fields, see what will be replaced before running the plugin, and more.
WP-Sweep
WP-Sweep is a WordPress plugin that makes it easy to clean up your database and speed up performance. It lets you quickly clean up all the areas in your database, even uninstalled plugins. WP-Sweep also uses the WordPress delete function to remove data, ensuring that you don't lose any data accidentally.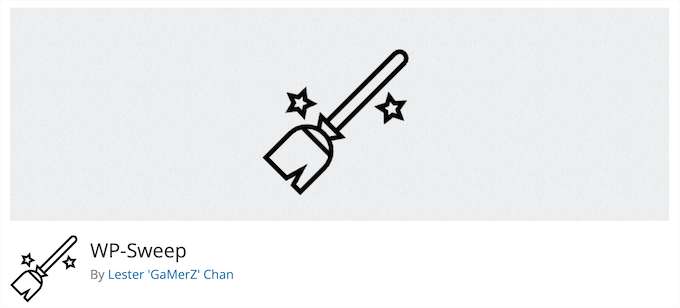 Formidable Forms
Formidable Forms is a plugin for WordPress that lets you collect data on your website and display it in many different ways. You can also use the "Formidable Views" addon to create grids, tables, or calendars. You can use this for many purposes, from creating a job board or displaying real estate listings to creating a website for registered users.
With Formidable Forms, you can create forms and manage them within the WordPress database. The advanced Views addon lets users upload images, blog posts, and any other form of data. Easy Username Updater
With Easy Username Updater, updating your WordPress username is easier than ever. A must-have for sites with a lot of users, this plugin simplifies the process of changing your username and other users' usernames from within the admin panel. No need to dig around in phpMyAdmin anymore!
JetPack Backup (VaultPress)
JetPack Backup protects your WordPress sites like nobody's business. The plugin offers daily automated backups without slowing down your website and backs up your entire WordPress database. It also tackles WooCommerce store owners, so order and customer data are always safe. To protect your site even further, you can restore it to a previous version with a single click.
TablePress
TablePress is one of the best WordPress table plugins. It's easy to create beautiful tables and make them interactive with features like pagination, filtering, sorting, and more. You can import and export tables in CSV, Excel, HTML, and JSON format. The data for every table is stored in WordPress's database.
SearchWP
SearchWP is the best WordPress search plugin. You can control how content ranks in your WordPress search by choosing the one you want. It creates its own custom WordPress database to store its own search index, and that means you get access to the data. Then you can improve your content and create a better user experience.
Advanced WordPress Reset
With the Advanced WordPress Reset plugin, you can reset your database to its original status like a fresh WordPress installation. You can also reset individual parts of your site, like the uploads folder or comments. This plugin is powerful and usually used by developers, but it's not something you want to use on a live website just in case.
wpDataTables
wpDataTables is a premium table plugin that makes it easy to add visually stunning tables to WordPress. The plugin has an easy to use table builder, so you can create feature rich tables without writing any code. It's equipped with features that let you add star ratings, style different cells, add shortcodes, and much more.
Final Thoughts
WordPress has plugins that interact with your database, but it's hard to create a best WordPress database plugin list because each plugin fills a different niche. It's often said that the most popular use-cases for these plugins are SEO, security, and conversion.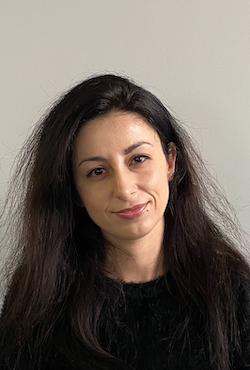 Nadejda Milanova
An experienced Content creator in the field of Search Engine Optimization (SEO) and WordPress. A true proffesional with a Master's degree focused on journalism.
Read more by Nadejda Milanova