Sometimes it can feel like Google isn't just the biggest player on the internet; it feels as if it is the internet. It seems that everything they touch turns to gold, or at least comes to dominate that sector of the digital world. This is more or less true of their AdSense program, which is far and away the most popular advertising program on the web. Indeed, the dominance of AdSense (90% of advertising websites) is similar to that of Google's dominance of the search network (87% of market share).
However, while Google AdSense is the most popular option, it is not the only one, and it is not without its problems. For starters, the sheer power of Google means that website owners can sometimes find they've been kicked out, without warning. While you can earn a lot of AdSense revenue, that won't be the case if they close your account! For those people, AdSense would not be considered the best ad network.
Luckily, there are plenty of AdSense alternatives. On this blog, we're going to run through some of the most popular, outlining the benefits of each and why you may consider switching.
Media.net
Yahoo and Bing will always look to rival Google, and that's why they have their own version of AdSense, called Media.net. As you might imagine, this advertising platform is highly popular -- we shouldn't forget that while Yahoo and Bing are not at the level of Google, they're not internet slouches. They still command a large share of the internet market.
By using Media.net, you'll be able to monetize your website through various methods, including through searches from the company's search engine. Another plus point for Media.net is that they're actively involved in pushing the online advertising game forward; they're the ones that developed server-side header bidding, for instance.
BuySellAds
A website AdSense will automatically display advertisements that come through the network, but there is another way to do things. Or at least that's the thinking behind the development of BuySellAds. This puts more control in the hands of the website owner, who is able to make their advertising available for purchase. This is especially recommended if you have a large following, partly because this will be more appealing to advertisers, partly because your site must have over 100,000 page views a month to qualify for the program.
If you get a lot of traffic, then consider posting an ad.
Amazon Native Shopping Ads
The blogger AdSense program is useful, but there are other options available to bloggers. One of the best comes from Amazon, the largest online retailer in the world (by some distance). If you're a blogger, then you're probably already using the Amazon Affiliate Program. There is another option, too -- Amazon Native Shopping Ads. It works in a similar way to AdSense, in that the ads that are shown on your website are in some way relevant to the content that you post.
If a customer makes a purchase after clicking through on the ad, then you'll be compensated. This is the case even if what they end up buying isn't the product that you were advertising.
So what makes this program so good? Simply put, the size of Amazon. They have a conversion rate that is off the charts, so you'll be much more likely to get a slice of the pie compared with other advertising models.
PropellerAds
When it comes to monetising your website, the size of the audience is key. The bigger it is, the more chance you have of gaining an income from your site, because the size of the audience is one of the factors that determines credibility in the eyes of advertisers.
Advertisers trust PropellerAds because it gives them access to one billion users. Another advantage to current website AdSense users is that this program allows for greater flexibility regarding the types of advertisement that you show. There's the standard type, which includes native banners. And then there are the more advanced, more aggressive types of advertising, such as pop-under ads and push notifications. This system is website-owner-friendly in that it pays out weekly and you can withdraw as soon as you hit the $5 minimum.
Infolinks
If you're looking for an AdSense alternative that provides both a variety of advertising options and high-quality advertisers, then take a look at Infolinks, which is one of the larger and more respected monetisation programs available.
Part of the appeal is the flexibility of the ads it provides. There are five primary options: InText, InFold, InScreen, InTag, and InFrame. All of these serve a different function, and some are more aggressive than others. Among season website owners, Infolinks has a good reputation, with many using it alongside AdSense.
AdRecover
Around 30% of internet users use an ad blocker, which will, of course, directly impact the amount of money that you can make from your site. If your demographic of users are likely to use an ad-blocker, then consider using AdRecover. This is an Adblock-compliant system that allows advertisements that have met certain criteria to make it through. If you're not currently making money through your site, then this could be the best model.
Ezoic
Ezoic is a personalized ad platform that makes individual user profiles. These profiles are created by Ezoic's proprietary technology as it monitors each person as they interact with the site. The AI program determines which ads resonate best and places them on the site in appropriate placements. This dynamic system allows publishers to earn more, while keeping advertisers happy with higher conversion rates.
Adversal
Adversal gives you access to a wide range of inventory, including premium placements in text links and image ads. With its customizable nature, you can build an ad set that targets your company's specific goals and your audience's interests. Once the campaign is live on their marketplace, it will show up automatically in Adversal's stream of available advertisers and allows you to track real-time interactivity with your ads through the platform's dashboard.
Skimlinks
Skimlinks builds affiliate links into your commerce content, placing the focus on creating a unique customer experience around each individual product. This saves you time by sharing affiliate links automatically to all of your content, and you'll have access to detailed data reports that show what kind of revenue can be generated for each specific product.
How to Choose an AdSense alternative
Now that we've run through some of the options available as an alternative to AdSense, let's think about how you should choose which one is right for you. There are a number of different factors to consider. For instance, the type of ads you want to display on your site, how aggressive your monetisation model is, and generally how much control you want over the ads.
If you're looking for the program that is most similar to AdSense, then Media.net is probably the way to go. It's essentially a copy of AdSense made by Google's rivals. For the most control, BuySellAds is likely the best.
However, it's worthwhile visiting the websites of each and diving a little deeper into what they all provide. You might find that it's best to use a combination of services.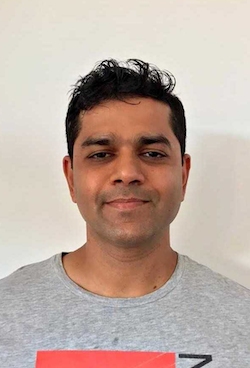 Martin Hemlock
A devoted husband & father to 2 furry kids, coder, table tennis player & salsa dancer. Loves peeking at code & fixing sites; WordPress & DIVI fanatic.
Read more by Martin Hemlock