Content is the DNA of your company. It's what provides context to your brand. It's what helps establish your company's personality. And it can even be used to answer questions that you might have been asked during your sales process before deals are closed.
Content is very at the heart of your website and without good content, you can't expect to attract a lot of traffic. And without a steady flow of visitors, you can't expect to make a lot of sales. To have an effective blog, you've got to create high-quality articles that will help people and give them information they need.
There's no question that content is key to building a successful website. In fact, this is probably the only way to make your site stand out from the crowd.
As a business person, you're always looking for new ways to generate sales. A useful strategy to increase your reach is content marketing. The most straightforward way to implement this is with in-house content, but it's not the only option. You can also use content from contributors.
It can be difficult to produce content for a website. One way to get around this is to allow users to submit content. This guide will show you how to optimize your WordPress site so that you can allow user-submitted content.
Submission Form
Some of the best options for user-submitted posts are through a form. The best way to integrate this into your site is with plugins from WordPress. There are plenty of options but a couple stand out, such as WPForms and Gravity Forms.

Allow Users to Register by using WordPress
WordPress is great for creating an open and welcoming space. When people want to register an account for your website, they can do so with the WordPress administration. To set this up, go to the WordPress dashboard, select Settings, and then General. This will show you more options.
To enable open registration on your website, click the checkbox next to Membership. You will need to change the new user default role to "Contributor". Once you make these changes, anyone can register to the site and submit content. To make it easier for them, all they have to do is access the WP-admin page.
From the WordPress Administration Dashboard, they sign up to submit content. This is great for a blog or site like Medium. If you don't care about SEO, this is your best bet.
User Role Editor is an excellent way to maintain more control over your website if you choose to use this method. Manage your content by using an external website
When it comes to managing content, there are many ways to do it. One way is to wait for complete content and then publish it as soon as possible. But, you can also use third-party tools to manage submissions. For example, you could maintain order with tools like email or project management software.
Simple Programmer is a good example of a business that approaches content management in this way. They use the Trello system, which is fairly straightforward. The process goes like this: you submit an idea to the site editor, who will then approve it. You are then added to a Trello board with one card per piece of content.
The site editor is in charge of all the pitches. If they like your idea, you are added to Trello. The editor creates a new card for every piece of content. When an idea has been completed, it goes through an editorial review before being published.
Sites that allow user-generated content face the difficult task of vetting all submissions. The Simple Programmers website combats the problem with a number of strategies. When you submit a new idea, the site will automatically check if it's relevant, if it meets editorial standards, and if it's been submitted before. This gives site contributors peace of mind and ensures that the best content surfaces to the top.
Create a Forum
If you've been paying attention to web development trends, you'll know that forums are a great way to build a community around your site. WordPress has plenty of plugins and themes available for making this happen. One of the most popular options is bbPress, which is a plugin for WordPress that turns any WordPress site into a forum.
A forum is a great way to get customer input and feedback. If you want your forum to exist on a separate domain from the main website, then you should create it on a sub-domain. For example, if you have a website called mywebsite.com, your forum could be hosted at forum.mywebsite.com.
Final Thoughts
WordPress is the most popular content management system in the world. It's a valuable tool for countless businesses across the globe. But one of its drawbacks is its lack of an in-house content team. This is a significant issue for many, because it's hard to find the time to put out quality content consistently.
You've probably heard this before but user-submissions are the key to running a successful site. By accepting user content for your website, you can increase the volume of content being published, build a community around your site, and get great contributions from talented writers.
This guide walked you through various methods for accepting and managing user-generated content. WPForms or Gravity Forms are tools that can be used to accept any content that a person may want to submit to your WordPress site. Neither of these options will require the person to have access to the admin area of your site, which might be preferable to some users.
To accept user submissions through your dashboard, enable the membership settings. You can handle this in a couple of ways. For example, Trello is a third-party application that lets you manage contributions. Alternatively, you could just make an email address for people to submit their work.
Follow these tips to make sure your WordPress site and user-generated submissions are running at full capacity. This will result in trust, more leads, and more conversions for you.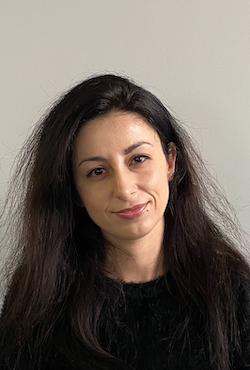 Nadejda Milanova
An experienced Content creator in the field of Search Engine Optimization (SEO) and WordPress. A true proffesional with a Master's degree focused on journalism.
Read more by Nadejda Milanova