Social media is one of the best tools for business owners to increase their online presence. It is a great way to attract potential customers towards products or services that are offered by your organization. Social media marketing helps you to increase the likelihood of your products reaching your target audience.
The highest e-Commerce conversion rate happens when you are able to convince people to make the purchase decision on their own. This type of conversion is more likely to happen when people are highly engaged with your content. According to a recent study, 1 in 2 people turn to social media for product recommendations over word of mouth from friends and family. In addition, 9 out of 10 people say they have taken action after seeing a brand or product on social media.
Having a vibrant social media presence is the best way to promote your e-commerce brand. Social media provides you with an opportunity to grow your customer base by engaging with them regularly. It also helps in gaining brand awareness, building relationships with potential customers and boosting your SEO efforts.
Promotion plans
Consumers are more likely to buy products on social media because they believe other people's opinions matter. It is important for brands to be aware of this. For example, 9 out of 10 people on social media take their opinions from other people in their contacts, and 75% of these people buy a product just because they saw or read about it on social media.
Social Media Marketing is an essential tool for brands to use when trying to catch consumers on these platforms. Here are some creative ideas that you can use when planning your social media marketing campaign in order to increase your chances of success.
Get back on social media
You have to realize that anything you do, your website, your product, and your service are always being discussed. Most of these discussions originate on social media sites, but they can continue in any other format where people talk about companies.
Negative reviews are the worst. They can ruin your online reputation. This is why it's important to take action quickly when you notice a negative review about your product or service. Quickly, you must respond with an apology and offer to help solve any issues.
It's the best way to engage with your customers and tell them that you care about their experiences. One customer complaint can be solved quickly and it will improve your reputation among shoppers.
Many businesses have tens of thousands of followers on social channels, but without engagement or interactivity with their customers in real time, they can lose their customers over time.
Answer questions
A dissatisfied customer is a big problem. You must never give them a chance to turn against you. If they have a complaint, it needs to be handled as soon as possible. If they cannot find their answer, don't hesitate to answer. They may go to another competitor brand or publicly shame your company.
From the content creation standpoint, creating content only to list it at the end isn't as transparent as creating a piece of content with added value that provides an answer to every question your audience is asking (or posed). Your audience doesn't know what you're going to do next, so why not add value by proactively crafting content that answers their questions today?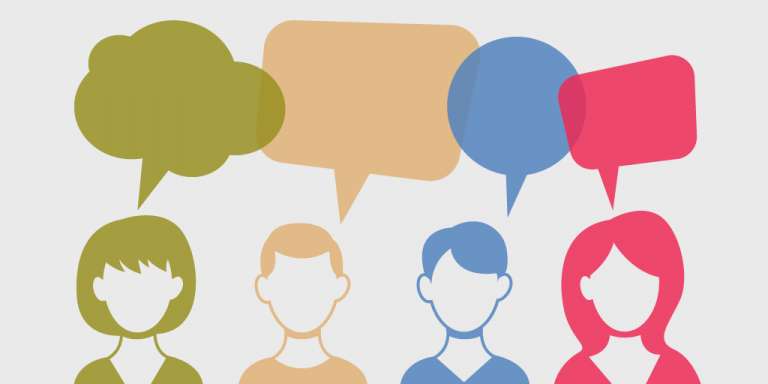 Type of conversions
Conversions causing people to take action are lower e-commerce conversion rates. Knowing which types of conversion push e-commerce businesses to the sky can be a game-changer for e-commerce marketers. In this post, we'll introduce the seven types of conversions, and how overcoming the barriers to those types of conversions can lead to rapid e-commerce growth.
Strongest sales drivers
This type of conversion occurs when someone gets a lead from your ad, or has information that helps them make a decision. For example, a potential customer who saw your graphic in an ad bought your product because it matched what they searched for — or you connected with them so they became anxious about the product, and watched an informational video to learn more.
There are many strong sales drivers that bring people to your site, but what differentiates those from e-commerce conversions is:
Supportive feedback
People who give their honest thoughts about your product are more likely to do business with you, and give you higher conversion rates.
Call-to-action
People who are allowed to touch your product are much more likely to convert, comparing it to others they have tried.
Emotional trigger
This is when a potential customer feels a part of a story, and ends up making a decision on their own. For example, someone who found you, shared a story with their friends, bound by an emotional tie, then bought your product because they connected with the story, were influenced by images, or received a draft offer.
The answer: Collect more feedback and nurture your strongest sales drivers so more people see you and see the value your brand provides for their current or future needs. The stronger the relationship, the better the results.
Lowest e-commerce conversion rate
The lowest e-commerce conversion rate happens when your product doesn't sell well. It could be because you're selling a product the market doesn't need, or because the market has changed.
Use your followers
Social media is a great way to get the word out about your company. You can creatively use it to connect with followers and consumers. If you encourage your fans and customers to only say good things, they'll be more likely to say only good things. Social media should be a two-way street. The best companies foster a healthy dialogue where people can talk about their worries and grudges as well as their positive experiences.
A product is not perfect. There will always be downsides or improvements that can be made. And people like to know about it! So, encouraging your followers to honestly and openly give their opinion about your products is a good idea — not just the positive side of the picture. This way, others will know the full scope of the product and be able to make an informed decision.
However, be careful not to spam your followers by posting too many reviews. This will be viewed negatively. One or two reviews are the best type to post. They should cover all aspects of the product or service, and not appear spammy.
Concerned about backlash? No need to be. When customers are dissatisfied, businesses must tackle the issues with patience and understanding. If the brand has earned authenticity and credibility in the eyes of customers, minor complaints will pale in comparison to the stream of loyal consumers buying their products.
The first step to implementing social media markup on an e-commerce website is to start the communications process with the potential customers. "Contact us" is too vague, so why not choose "Like, comment, share, subscribe, etc." Based on the shared content, you can create a custom HTML or RSS feed or direct email newsletter. Either way, an email is sent to the visitor. Make sure you provide a contact form. Otherwise, visitors won't feel like there is a way to contact you.
After the contact form is filled out, then you can get to the hard part.
Which platforms should you use?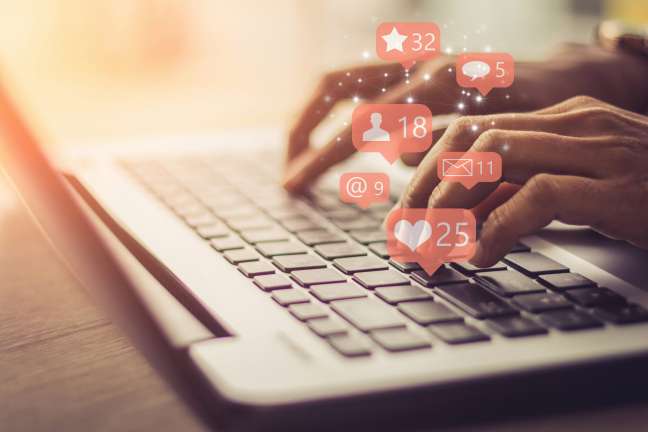 Social media can be a fantastic tool for your company's marketing. One of the most important things to measure is how much social media does for you. And with over 65 social media sites available, it can be hard to know which one will give you the most value.
Every small business can't use the same social media networks. Some are better for one kind of product, while others are better for another. Instagram and Snapchat are great for trendy, trendy brands. When it comes to more traditional products, LinkedIn may be the way to go. Some businesses get more traffic from Twitter or Facebook, while others benefits from Pinterest or Instagram .
Conclusion
Product type will play a role in how you decide to plan your social media strategy. For example, Snapchat and Instagram are popular with Westerners, while Facebook and Twitter are popular in developing countries. Every social platform is not effective in every country; it depends on the habits of people in that area.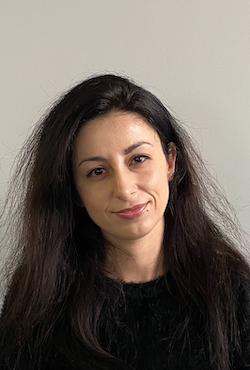 Nadejda Milanova
An experienced Content creator in the field of Search Engine Optimization (SEO) and WordPress. A true proffesional with a Master's degree focused on journalism.