Choosing a name for your business can be challenging, especially since some entrepreneurs need to consider trademark infringement and the potential of dilution.
Entrepreneurs often have high expectations for the names they choose for their businesses. These people want names that are instantly recognizable, memorable, and appealing to customers.
When choosing the name of a business, an entrepreneur should consider what type of marketing and branding opportunities come from combining his or her company's name with various catchphrases and slogans. An entrepreneur may also be interested in reverse-engineering the search traffic for brands and companies that compete in his or her industry to determine the best way to name a business.
What Is a Good Brand Name?
While there may not be a way to guarantee the success of a brand name in the long term, by staying close to an organization's core values while pursuing a catchy but concise name, marketers can increase their chances of achieving true success.
A great business name is more than just a random collection of letters. It explicitly communicates your company's purpose and values, as well as its products and services. Think of all the companies that use easy-to-remember names like FedEx or Apple -- those are the sorts of names you'll want for your brand.
The domain should be:
short
descriptive
memorable
simple to spell.
When you choose a brand name, it is important to remember that your company will be linked to this name for the foreseeable future. Therefore, by choosing a good brand name now, you can protect yourself against later internet trolls who might try to take a similar URL just because they know it will get them some attention (that's called "cyber squatting"). You should therefore think of potential legal implications in addition to the aspects listed above.
The name itself doesn't typically matter. There's one thing that will determine whether or not a company succeeds at branding, and it comes down to whether or not people remember it.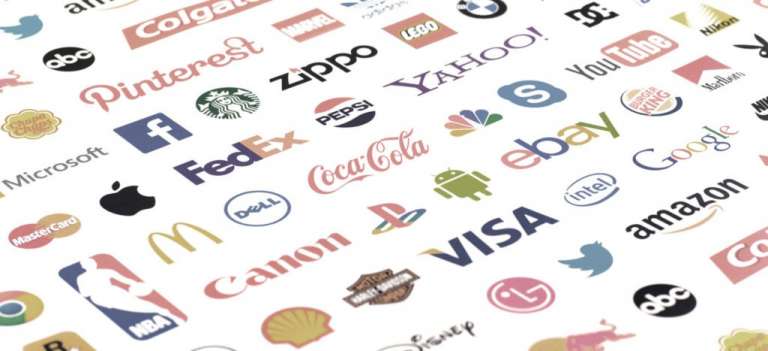 The key ingredients to a great business name
When creating a business name, there are many things to consider. There's no exact approach for creating a great business name, but some guidelines can help you avoid choosing a bad one. When it comes to naming your company, you need to remember that there is not one right way to go about it.
The key is having a brainstorming session with members of your team and getting their opinions on the possibilities. You shouldn't make your mind up too quickly, as this will only lead you down the wrong path.
As with almost everything in the startup world, there's no one else-size-fits-all business name. And while we don't have a foolproof formula for creating a great name, there are some important points that can help you avoid choosing a bad one.
Your brand name should be unique and memorable
Keep it concise, on-brand, and easy to say. Focus on how your audience responds to the name to make sure it's a good fit. Your logo provides a visual representation of who you are as an organization. The color palette and iconography should convey your messages in a single glance. Make sure you start with a quality design and use colors that will attract the right target customers to your business.
Word of mouth can be the most powerful way to amplify your brand. But it all starts with creating a great product and then marketing that product in ways that encourage customers to tell their friends about it. In order to get people talking, you have to work on amplifying word-of-mouth communications by focusing on content marketing.
Generic messaging is a huge turn-off for consumers. As a result, you have to make sure your social media team understands how to write original posts that meet reader needs.
A brand name should be memorable, so it is no surprise that some of the world's most successful companies have kept it simple. Brands like Google and Apple, for example, can easily roll off the tongue because their names are concise.

Show Your Brand Heart
Build a solid foundation for your company by articulating its core values. To do this, ask yourself these three questions: Who am I? What am I trying to achieve? Why are we here?
A good name plays a major role in the success of your company. Especially when it comes to an eCommerce business that is selling goods and services online, you'll want a domain name that fits your overall brand image, but also entices customers to visit your website to learn more about you or make a purchase.
Think about what makes you different from your competition
This can be your individual marketplace, such as hand-made craftsmen or a startup company. Alternatively, you could be more differentiated in the way you create products, such as formulating a new kind of product or using the latest technologies that are available. When it comes to manufacturing businesses, there may be some distinguishing characteristics due to their history and expertise.
Because these qualities set your business apart from others, they make great naming ideas for your company – especially when it comes time to give your brand a name!
Brainstorming
Start by doing some research. In fact, when you have a new company or product idea and are brainstorming your name, always start with some preliminary research. The thing is that naming is a highly specialized skill set that draws upon language preferences and deep expertise in branding, marketing and the like.
As a result, the process is best left to those who practice it on a regular basis to ensure that you end up with the right name for your startup .
Step back and think about why you started your company. Consider what it is you actually do, the work that goes into it, and the people who benefit from your product or service. Translate those feelings into a mission statement - and make it one sentence.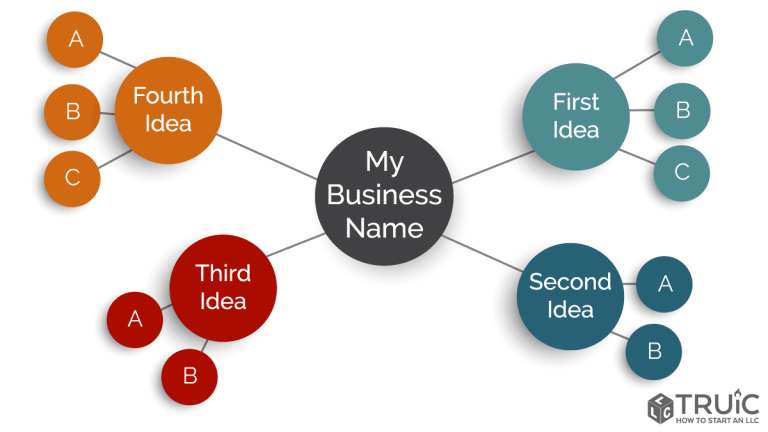 Choose a Name with Room to Grow
By choosing a name that has the capacity to grow alongside your business, you can take advantage of the viral effect. Start by doing some research and then brainstorming a list of suitable names. As soon as you know what direction you want to go, see whether or not the domain name is available before settling on one that isn't quite right.
A name should reflect the types of products or services provided by a company. A single-product enterprise, such as a flower shop, should have a different business name than a chain of businesses offering many different products and services, such as a department store chain.
Although some small companies eventually add other products and services to their lineups, it's best to choose an appropriate name that can stand on its own without needing to add modifiers.
Testing
Logo/brand name testing is simple, fast, and straightforward. With the resources at your disposal, you can build out a landing page for what will be your fledgling product or service within days. Run an ad campaign to a highly idealized target market for just one week and measure whether that campaign was more effective than its predecessor — all you have to do is make small changes!
Here's the most exciting part of this process: You get to create your marketing mockups (think logos, product packaging, and homepages), and test your top three names. Testing may reveal surprising results.
For example, one company used the same copy and only changed its logo and branding identity, then promoted it via Facebook ads. They were surprised to see that their highly targeted campaign performed equally well for each name.
The customers don't just buy products; they buy into a lifestyle and community represented by the brand.
Conclusion
When it comes to building a strong and memorable brand, you have several important steps ahead of you. Do your homework before settling on a name, from conducting necessary market research to finding out how often similar names are used across the country. Make sure your name fits with your marketing plan so that there is a continuity throughout every aspect of your brand.
Your company's identity is the only thing a customer can hold onto. Your brand should be something that stays with them long after your interaction is over. Creating your brand identity starts with defining your voice and personality, creating a tagline and value statement, and exploring your messaging pillars.
With these steps completed, you can prepare to carry out market research and develop a visual identity using color schemes and typography, implementing the new design elements into your website or app, and finalizing it all with comprehensive guidelines for employees to follow at every stage of production.
Use your content to tell your brand story. Knowing who you are and what you want to get across is the first step to effective branding. And when it comes to content, there are many ways for brands to use this tool.
By creating memorable stories and sharing them through posts and high-quality, optimized visuals, businesses can reach an even wider audience than before.
With these tips in mind, build a clear content strategy that meets your company's needs, develops brand awareness and drives social engagement.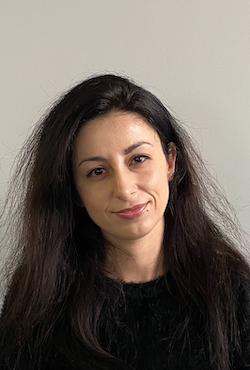 Nadejda Milanova
An experienced Content creator in the field of Search Engine Optimization (SEO) and WordPress. A true proffesional with a Master's degree focused on journalism.
Read more by Nadejda Milanova