The average data breach can cost businesses over $3.5 million. Data breaches are on the rise because hackers are more technologically sophisticated and have access to increasingly more personal information about individuals. This means that hackers have an easier time accessing your data, and once they have it, they have a high-value commodity that can be sold for handsome profit.
Given how damaging data breaches can be, you need to take domain privacy protection seriously and learn how to protect a domain name. Keep reading!
What is Full Domain Privacy?
Private domain registration is an 'add-on' service you buy to keep your data private. If your website's information is available for anyone to see on the internet, then it's obvious that your business can be in harm's way if it falls into the wrong hands.
Who Can See My Information?
Privacy protection is an important factor for those who want to prevent their information from being accessible by the public. If you haven't already, register your domain with a privacy protection service. When you do this, your information will not be readily available to the public. Once you register your domain, it becomes part of the WHOIS directory, which can then be accessed by anyone.
What's in the WHOIS Directory?
The WHOIS database is the public directory of all domain registrations on the internet. It includes information such as registrant details, verifications, expiry, and renewals. It is similar to how a physical asset would be registered under a governing authority. For example, your car or your house would be registered with the government.
In today's connected world, the data and privacy of a user are constantly at risk. But when you use a VPN, you can avoid the stress of having your information exploited by others. The main benefits are giving you a sense of privacy, protecting your data from identity thieves, avoiding spam emails and phone calls, and more.
Privacy protection on a domain is so important these days. If you don't have it, then anyone can find out who owns your domain with a WHOIS lookup.
What is a WHOIS Lookup?
The WHOIS directory is a public database that holds the records and personal information for every registered domain. Every domain owner's name, contact information, address, etc. are all available to anyone who enters the WHOIS directory.
This WHOIS lookup feature is a valuable resource for finding relevant information about the owner of a website, but it can sometimes be harmful to your personal data. If a domain registrant details are just a few "lookups away" from literally everyone in the world, they could be used against you. This is where domain privacy comes in.
If you're a small business owner, it can be difficult to keep your information safe from prying eyes. So how do you protect your company? Hiding your domain information is key. It will keep it from being publicly available and less prone to security breaches.
How Does Protection Privacy Work?
When you register a domain name, your personal details are available for anyone in the world to see. But if you purchase domain privacy protection, your private information will be saved from WHOIS and not be disclosed to the general public.
When you buy the privacy protection service, you get many benefits. You experience complete security on the internet and privacy in the WHOIS directory. You also get more.
How Are Site Owners Protected?
It's important to protect your domain's data. If you don't, all of the domain's information - including the registrar's personal and sensitive information - will be publicly available. Many people don't care about the risks of their data being made public because they haven't yet experienced them firsthand.
It sounds like you have really sensitive information on your site. It might be time to safeguard it. First of all, an unprotected domain can lead to unwanted messages and emails. Second, your home address is out there for anyone to see. Third, competitors can find out the expiration date of your domain and grab it before you.
How Much Does It Cost?
It is crucial that you register for domain privacy protection when you create a new website. Domain registrars often offer this as an extra feature, priced at around $2 to $20 per year. When you think about the extent of the risk it mitigates, this cost is quite reasonable!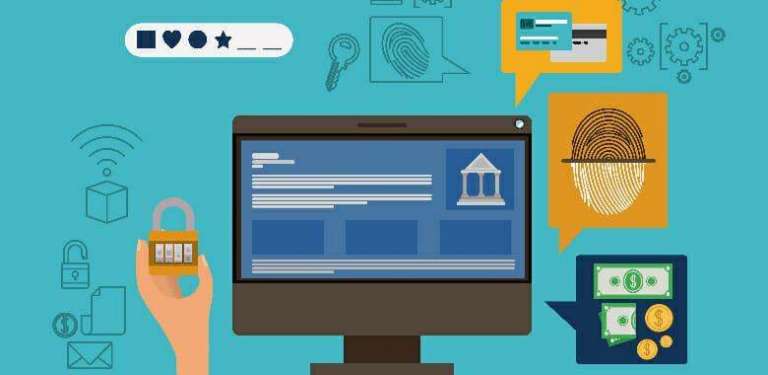 Benefits
Are you, like many others, wondering if domain privacy is worth it? Well, there are a few advantages to having this protection. First and foremost, if you're worried about protecting your personal data, like your address and phone number from being available to the public, then domain privacy should be enough of a reason for you to get this protection.
The digital world is a place where information is at risk of being compromised. If your company's data falls into the wrong hands, it can become a problem for you. For instance, domain hacking.
One of the best ways to avoid having your personal data leaked is to protect it with domain privacy protection. But you need to know what can happen with your personal data before you can see the true value of protecting it with domain privacy protection.
Your personal data can be seen by anyone
Businesses need to be on high alert. Domain hacking is a real concern these days. It happens in different ways, through unauthorized access or through social engineering - hacking into an email account and then using the domain registration to hack the domain.
Well, you've done it. It's been a long time coming, but you've finally secured your website with a domain protection privacy service. With this service, you can add a layer of safety to your private and confidential data. For example, if you're a shoe store and your competitors have access to customer data, they can steal all of your exclusive information.
When your private information is available on the WHOIS directory, hackers can easily access it. If you're in the middle of inventing a new concept or building a website for a project you'd like to keep in stealth mode, this is a massive risk. It also means that anyone with bad intentions can know who you are.
You could get hacked even if you purchased your website. Your personal data can be stolen, and you risk becoming a victim of identity theft. If your site is hacked, your customers' data is also at risk, which can lead to the loss of their trust in you over time. A problem like that can destroy a small business in an instant.
You might get spammed with unwanted sales calls
Ironically, the best way to protect your personal information is to give it away. If you want to maintain your privacy, you need to take preventative measures such as registering your phone number on the National Do Not Call Registry, your email address on the National Do Not Email Registry, and your address at www.AddressMyStreet.com. The best defense is a good offense against pushy marketers.
Your website can get hacked
Your website took time to build. It's almost like building a house. And if someone can break into your domain control panel and transfer your website to their name without your consent, it's like you've lost your home.
It's common sense to protect your home from strangers by locking it. It's a similar case for your domain — protecting yourself from intrusion by hackers. This can be accomplished through domain privacy protection, which masks your sensitive information.
Someone can sell your personal data
Data scraping has become a problem in recent years, as other companies scrape public data from sources such as WHOIS to sell to third parties.
Cyber security is not a trivial issue, and you should always take it seriously. The best way to protect your cyber security is to get WHOIS privacy protection for your website domain. This means your data will be hidden from the public view.
You will receive a ton of spam emails
Spam emails, sales calls from telemarketers and fraudulent merchants, and a ton of other business-related headaches are lurking around the corner if you leave your personal data exposed. Your data can be found on public directories, meaning spammer and fraudsters will know how to reach you (via email).
If your spam inbox is piling up with emails from strangers, you may want to check your WHOIS protection. If you have a WHOIS privacy service in place, this means that spammers can't use your email address for any marketing campaigns.
The competition will know about you
You could be putting your business at risk. It's easier for your competition to stalk you if your personal information is easily accessible. They'll know who you are, where you are, and how to get in contact with you.
You could be putting your business at risk. It's easier for your competition to stalk you if your personal information is easily accessible. They'll know who you are, where you are, and how to get in contact with you.
Privacy Protection Features
Protect your website's domain with a yearly subscription to an excellent Domain Protection Plan. A Domain Protection Plan will guard your site from unforeseen events such as unauthorized access, ensuring that it is always secure and up-to-date.
Protection of domain registration information
Domain names are an increasingly important way to express your personal brand online. But how safe is your information? A WHOIS domain name search will show all domain information. In the not-so-new-age, this could be used for anything from not-good purposes to more sinister ones. A private domain registration can protect your personal contact information, like first and last name, contact number, address, etc.
Regular backups
Privacy protection is a nowadays inescapable necessity. Fortunately, it's not too hard to get it. One of the most reliable ways to keep data safe is by making backups of your website. With the right management system and some backup methods, you can easily protect yourself from the horrors of hacked sites.
SSL Certificate
Some browsers show a lock icon before the web address bar when viewing a site. This means that it is being viewed in an SSL-protected version.
Up-to-Date Software
Although it's very common to make sure that your software is updated, it's still important not to overlook this at any cost. Not all web scripts are made for automatic updates – even the most popular ones like WordPress need updates from time to time.
Stay updated! You can never be too sure about your website's security. That's why it's best to make sure that updates are automatic. When you have a privacy protection add-on, you'll automatically update it as well. But don't forget to do a quick check: make sure that other plugins and add-ons are also set to auto-update!
How Do I Get Domain Privacy Protection?
To start, it's worth checking to see if you already have domain privacy protection. Many times, small businesses don't even know they have it because they're in a hurry during the domain registration process. If you are reading this, please make sure to check with your domain registrar or hosting provider.
The time to act is now. You may be wondering what to do if you have your own domain name, but it's not private yet. Well, there are two options. Option 1: When you register your new domain name, buy domain ownership protection and get WHOIS privacy. Option 2: Add domain privacy to your existing domain name. Contact your domain registrar or hosting provider to purchase it today.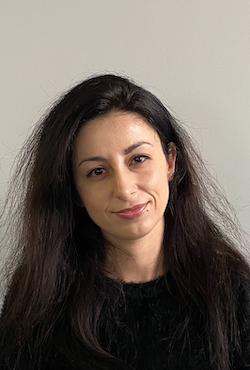 Nadejda Milanova
An experienced Content creator in the field of Search Engine Optimization (SEO) and WordPress. A true proffesional with a Master's degree focused on journalism.
Read more by Nadejda Milanova