Reseller hosting is an innovative and efficient way to start a business as it eliminates the need to invest in hardware, bandwidth, and maintenance staff. It is also one of the fastest ways to get started and has plenty of benefits, including easy management.
Some providers of cloud hosting services for Resellers offer high quality of service, and some don't. In order to find out how good the company is and whether or not their services are a good fit for your needs, you must do a little bit of research first. This post will discuss the top factors that make up the best choice of wholesale Data center for Reseller Hosting as well as how to choose them.
Some providers of cloud hosting services for Resellers offer high quality of service, and some don't. In order to find out how good the company is and whether or not their services are a good fit for your needs, you must do a little bit of research first.
Uptime
To choose a good hosting service, you should look at its uptime rates. This is the percentage of time that the server stays online and running, and it's generally given in terms of days. You should pick a provider who guarantees 99.9% uptime, since this directly affects your customer's satisfaction levels. An uptime of less than 99.9% can cause problems for your consumers and will lead them to abandon their shopping carts because of an error message.
One of the most concerning factors in a hosting company's reputation is the amount of downtime its customers experience. According to surveys conducted by ITIC, many companies incur significant losses due to excessive downtime. This is why it is important for Reseller Hosting providers to determine whether or not a provider has sufficient infrastructure in place to avoid prolonged periods of downtime.
When choosing between different options, it is also crucial to consider how long your customers' websites would be down during an outage. Hosting providers can invest in toolkits designed for server management and security checks that notify them immediately when something goes wrong without requiring any manual intervention from your side. That way, you are ensured full uptime.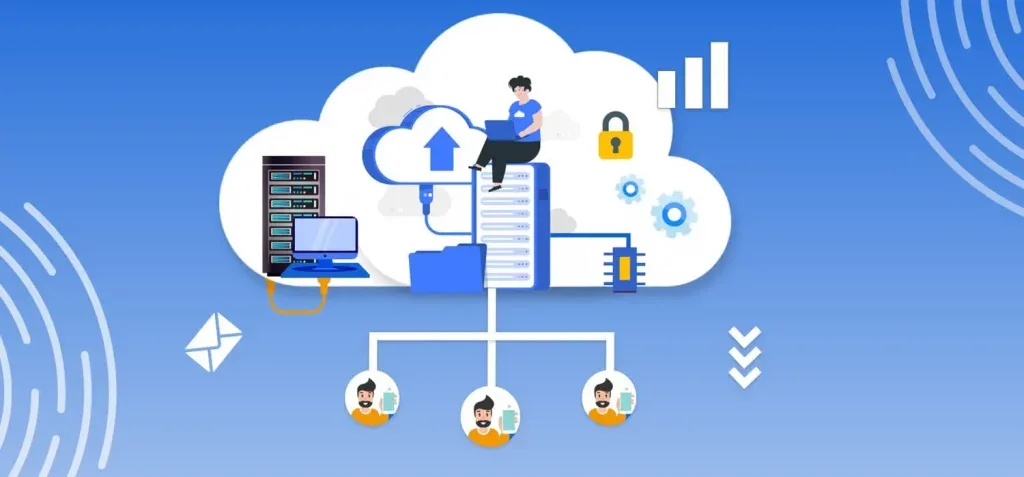 Performance levels
The way people experience a brand is dependent on how fast that site is. Survey results show that more than 70% of customers admit that slow page load time affects their willingness to buy from a website when it takes more than three seconds for their visit to be complete. This can ultimately affect key performance metrics, including bounce rate and conversion rate as well. Reseller hosting plans can come with features designed to ensure the speed of your website and eliminate common errors, but the quality of the platform you use will ultimately decide how much effort you need to put in.
When it comes to ranking in search engines, website performance is just as important as having a well-designed site. In particular, the "time to first byte" or TTFB refers to how long it takes servers to respond to connection requests, and this has recently been recognized by Search Engine Optimization professionals as an important factor in decreasing bounce rates. A Reseller Hosting provider should focus on website speed, since this will prevent dissatisfied customers from leaving your e-commerce site.
A Reseller Hosting provider focuses on page load times for SEO purposes. As Search Engine Optimization experts recognize the importance of "time to first byte" (TTFBhttps://web.dev/ttfb/), you need a hosting provider that fully understands these recommendations and uses them as standards for website performance.
Extra features
You may have thought that only large hosting providers can offer advanced features to their customers, but there are a few hosting companies that offer exceptional value-add features even at the entry-level of the market. In addition, optimizing your product or service for a global audience will assist your host in its overall success and eventually advance your brand.
Businesses should look for a dedicated server or web hosting provider that offers reseller hosting. Reseller hosting is used to host numerous websites and virtual servers. Through this hosting type, you can rent features such as disk space, bandwidth, email addresses, domains and much more.
In addition to the standard features available with shared hosting plans, reseller hosting providers offer enough resources to run multiple websites effectively without slowing down performance in any way.
After selecting a dedicated server or web hosting provider based on their customer reviews, user experience and uptime record, businesses must sign an agreement before they make their first payment.
Web hosts provide business owners with affordable website-hosting solutions by offering different monthly plans.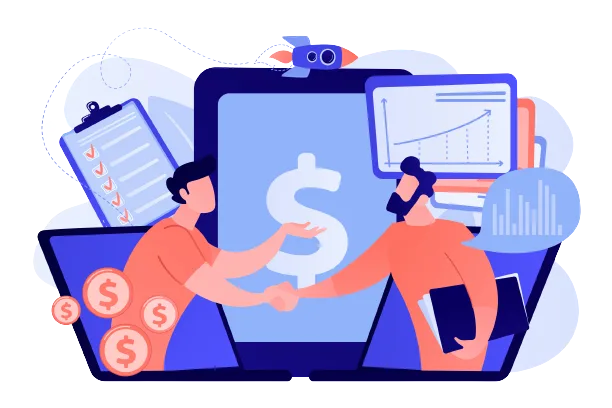 cPanel servers
With a cPanel reseller account, you don't have to worry about server issues as your service provider will take care of server management. That way, you can manage your hosting company the way you want, leaving the most tedious and time-consuming tasks to your provider. What do you get from this arrangement? With a cPanel reseller account, you don't have to worry about server issues as your service provider will take care of server management.
No overselling because only you are selling your own product, and you're responsible for any customer service or billing issues.
You will never be held accountable for another user's product or service. You are free to work with other sellers in a legal way to sell the same items on your platform.
Reseller servers are especially useful for companies that want to build their own hosting company. They allow for the ease of hosting a wide variety of websites, in addition to being able to operate server side applications. Reseller servers can also be used as an upgrade from a shared server, or independent from one completely, as they come with root access (access complete control of the device) and may come with their own operating system (OS). Reseller servers can be used with multiple cPanel accounts without issue.
Choosing a dedicated server can be difficult, as there are so many options and factors to consider. To make it easier, you should look for physical security, data centers that respect the environment, and customer integration.
Technical support 24/7
Reseller Hosting providers need to devote more time and resources to customer support. While many hosting companies have comprehensive backup processes in place, these systems may not be enough to fully protect customers' content and help them recover quickly when something goes wrong. Resellers should ensure that their hosting provider offers 24/7 customer service access, so they can provide instant help when problems occur.
You should ensure that you have access to multiple channels when it comes to customer support. For example, while email is a great way to communicate with your host (and can be the fastest and most efficient), many consumers still prefer live chat or phone calls, which may be better suited for communicating in person.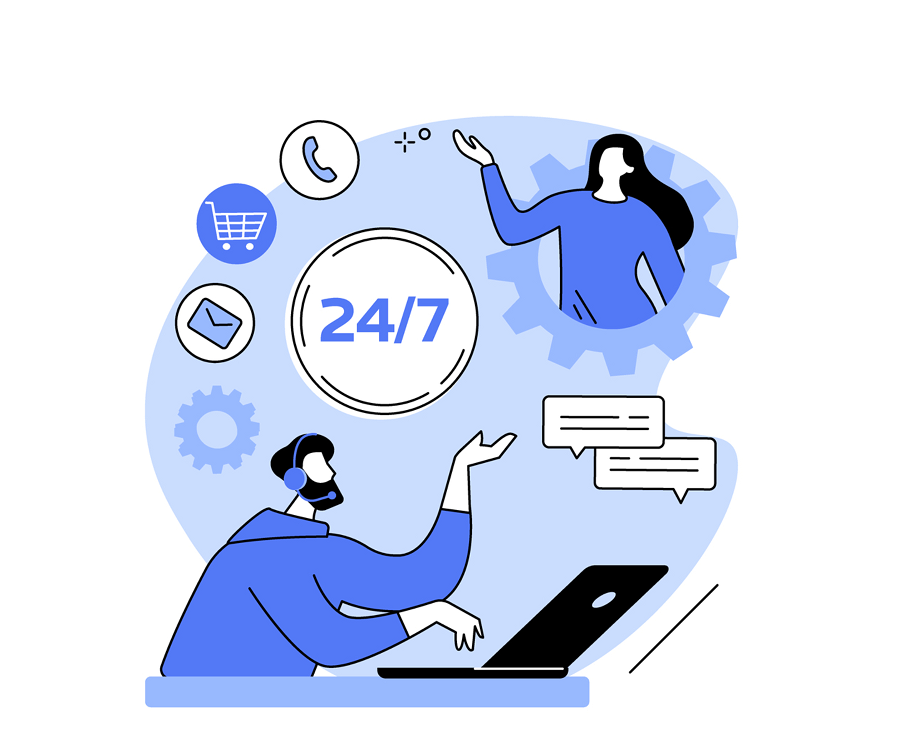 Whitelabing your service
Even though hosting providers and their third party resellers are essentially one and the same when you get down to it, the two companies should work independently of each other in order to avoid any business mistakes. Products sold by hosting providers and their affiliate resellers can create a few problems between customers and sellers.
When picking a web host for your business, be sure to go with one that allows you to white label its product. White labeling is the practice of using a third-party service's product as your own. Many hosting providers allow this option, and it provides benefits like open source software, security tools, access to customizable templates, and expert support from the hosting provider itself.
With white labeling, you can develop a new brand even when paying for a shared host.
Conclusion
It's difficult to run a business without the right tools. Finding the best reseller web hosting to suit your needs is an essential part of getting started. Due to the prevalence of online content, it is easy for businesses to gain traction and market exposure. The most successful e-commerce companies are those that provide their customers with great products and services and build loyalty through personal relationships that help them resolve issues quickly or even guide them during purchasing decisions with product recommendations.
With these pointers, finding a reseller hosting company should be much easier. The factors in this article will help you pick the right type of reseller hosting provider for your business. While my tips may not work for everyone, I hope they will increase your chances of getting a good deal on hosting services.
It's all about picking the right provider, and many companies offer similar products at different price points.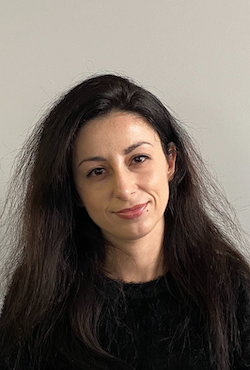 Nadejda Milanova
An experienced Content creator in the field of Search Engine Optimization (SEO) and WordPress. A true proffesional with a Master's degree focused on journalism.
Read more by Nadejda Milanova