As we move forward in time, businesses are going to be more and more reliant on the digital platforms they're currently using. Working exclusively offline and not marketing yourself using more modern means is still possible, but you're going to have a lot more success if you adapt to the modern methods.
Digital marketing and social media marketing are aspects of a business that should be taken seriously. If not, then you could be missing out on so much publicity, outreach, and profit over the course of the next few years.
For those who have engaged in this kind of practice in recent years, you'll know that creating the content and knowing how to make the most of it can be quite tedious. If you have been around the game long enough and have had enough practice, then you'll have the experience and understanding of how things like social media trends and online behaviors work. Not everyone has that valuable experience, however.
This is where content management systems can come in handy. If you want your business to work with fluidity and a real structure, then a CMS will be a godsend.
Here, we're going to talk about CMS's, the importance of them, and the best CMS's around. We'll mention the good and the not-so-good regarding each. So, without further ado, let get started.
What Is A Content Management System?
Specifically, a content management system (known as a CMS) is a piece of software that allows users to create, manage, and modify the content they create on a website. The software does a lot for the user, so they will not need to obtain too much prior knowledge or expertise. If you do not know much code (or any at all, for that matter), then these platforms allow you to build a website without the need to manually input the right coding.
A lot of web designers and developers will build their own systems from scratch. The web pages, images, and lots of other areas are manually created using their ability built up over the years. A CMS will handle all of those fundamentals so that you can simply pick and choose what you'd prefer. You get to judge the aesthetics without focusing too much on the back-end.
Content management systems don't just extend to websites – they also are available for the likes of document management, social media, and many other modern digital aspects.
How Would One Go About Choosing The Best CMS?
The beauty of these kinds of platforms is that there are plenty to choose from. Each will have a different way of operating and will suit different individuals/companies. It's a case of choosing what you feel comfortable with or what you feel is the most superior in terms of what you're trying to achieve.
Typically, this is what one should look for in a good-quality CMS:
The usability and interface: a good CMS will make things nice and easy for anyone looking to interact with it. They'll usually have something like a drag and drop interface, enabling the user to pick and choose whatever they want pretty simply

Extensions: because not every website is the same, CMS platforms cannot come with all the features necessary to fulfill requirements for every site. This is where extensions and add-ons help out. They are separate pieces of software that are installed onto the CMS platform so that certain features can be extended. They'll like mobile applications for the CMS.

Data Portability: being able to export your data and move it are both tasks that should be easily done. A very good platform will allow you to do this with aplomb. You might wish to choose a new platform or use a different hosting firm – this will help you to move things around smoothly.

An array of designs: The best CMS's allow you to choose from an eclectic mix of templates. Just a few will likely not be enough for what you're looking to achieve. Customizable options are very important when wanting to make a unique, attractive site.

Help and support: the idea of a CMS is to make the entire process as simple as can be. The thought process is that it's all laid out for you and you simply make adjustments that suit what you're looking for. It's not always that straightforward, however. Not everyone will understand it all immediately. A good CMS will provide an abundance of information while having FAQs and speedy customer service.

A reasonable price: some are free and others might charge a hefty fee. Do a little digging in terms of the CMS's on the market and see how much you're willing to spend. It's worth noting that even free systems may have add-ons that cost money.
The Best Content Management Systems Around
We're going to start with the most popular piece of CMS software around. You've probably heard of it and may have even used it for work or recreational purposes before. It powers nearly 40% of websites on the internet, so you know it's a big deal. It's typically used as a blog hosting platform, but WordPress is entirely free and versatile, you can conjure up whatever site you wish.
There's a giant following and membership around WordPress. The community comes from the fact that it's an open-source CMS. If you have any issues, you can simply get in touch with the likes of the WPBeginner Engage Facebook Group and they'll help you with your situation. This CMS will let you download your content in an XML format – this means it'll be simple for you to move to a different system if that's what you opt for in the future.
The only drawbacks are that you need to set up your own hosting and domain name. Security and backups are your responsibility, too, but that's to be expected.
Again, a free, open-source CMS that provides plenty of templates for the user to play around with. Hosting and the domain name will cost you again, however. It's flexible and gives you lots of options in terms of the website you're looking for. It's great for those who aren't too sure about what they want and want to explore all kinds of ideas.
Joomla was mainly targeted by developers and those with lots of coding knowledge, but it can be used easily by those with absolutely zero coding ability, too. It has a fantastic supporting community just like WordPress and has a wide range of extensions available for all kinds of needs.
While it's easy for laymen to adjust to, there are still some complicated aspects that only those with prior knowledge will understand. There can also be a few compatibility issues if you have a lot of extensions and add-ons already installed.
The third open-source CMS platform on the list is Drupal. Drupal's CMS services have been used by an array of different well-known sites around the world. The Economist might just be the most well-known. It's a solid option for developers and those who are looking to hire one. It's handy for those looking to create a website that can handle a lot of data.
When it comes to adding content to Drupal, you'll find hardly any issues as it's all pretty straightforward. It's another flexible platform that provides lots of options. User management is pretty simple, too, as it has a built-in system that allows you to create roles and specify the permissions.
A few cons are that it's not exactly for beginners as there are many elements that can be pretty confusing to the layman. It's not like, say, WordPress in that regard. If you opt to have a heavily customized theme created by a developer, then you might be burning a hole in your pocket.
WooCommerce is, as you can imagine, one of the main eCommerce platforms around. Those looking to create online stores will likely use this in order to get something attractive and functional. While it's not strictly a CMS platform, it's very similar as it runs as a WordPress plugin. Obviously, this means you'll need WordPress before you snatch this up.
Again, it's free to download, so it's handy for those looking for a non-expensive platform. The hosting and domain will need to be confirmed via WooCommerce. There are plenty of themes for you to work with and there are a variety of extensions. WooCommerce not only allows you to sell physical products but allows you to sell affiliate products through affiliate links.
If you need drawbacks to balance things out, then you can point towards the fact the interface and setup might be a little confusing, to begin with. Newbies may have a hard time adjusting.
This eCommerce platform is great for those who are just getting into the likes of web designing and business. If you're hoping to create an eCommerce site, then this all-in-one platform might work well. Domain names obviously cost, but you can be given a free domain name that will include 'mybigcommerce' somewhere in there. It can be used with WordPress, you have lots of options when it comes to building everything from the ground up.
One issue, however, is that, unlike WooCommerce, you aren't given as much autonomy over your store. There aren't as many themes and integrations that may hold you back from using the likes of third-party services to grow the business. Also, once you reach a particular number of sales, you'll be bumped up to the higher-tier pricing plan. If you're making a lot, then this shouldn't be a problem, but it seems like an unnecessary move by many.
Shopify is one of the most popular CMS platforms around. It's another all-in-one platform that doesn't need you to buy hosting or install extra software. Again, the interface couldn't be simpler with its drag and drop options and supports in-store sales.
With Shopify, you don't need to upgrade after achieving a certain amount of sales. BigCommerce and Shopify differ in this respect, of course. This platform also has a 24/7 support team that can deal with any problem you might have. Live chat, email, phone, and social media are all methods of contact if ever you need.
The biggest put-off for many would be the cost. It's an amazing piece of software, but the monthly fees might push people away from this kind of adventure.
Wix is a solid CMS platform that is very beginner-friendly. It's known by most accounts and not the best, but it provides a solid foundation for those looking to create a simple site. Again, if you don't want to be overawed as a beginner, then this is a great option. It comes with a free plan, so you'll be given a lot of guidance along the way.
It has a drag and drop interface, so it's just a case of picking what you want and confirming your selection. There are many, many pre-made templates available with Wix, which, again, is very helpful for those just starting out. Wix's App Market comes with a lot of apps that go well with the platform itself.
A few negatives are that once you've selected a template, you're stuck with that. You cannot change, so you might be stuck with a design that doesn't exactly suit what you're hoping for and may regret it a few weeks down the line. If you're hoping to create an eCommerce store with Wix, then you're going to have to upgrade to a paid plan.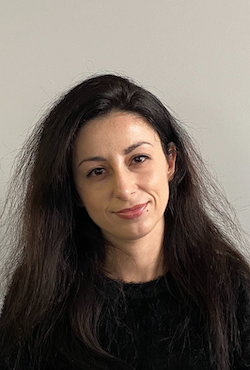 Nadejda Milanova
An experienced Content creator in the field of Search Engine Optimization (SEO) and WordPress. A true proffesional with a Master's degree focused on journalism.
Read more by Nadejda Milanova