What is Web Hosting?
Web hosting is a service that allows your website to be visible to others over the internet. It's what enables anyone in the world with an internet connection to see your website, along with any of its content. Web hosting and domain names are different things; you need both for a functioning site.
In order to start making a website, the first step is to purchase 1. A domain name and 2. Web hosting package.
Choosing a hosting company for your business website is the first step towards bringing your vision to life on the web. There are many companies in Singapore that offer this service, but not all of them are created equally. Understanding the difference between each package will help you find the hosting solution that best suits your needs.
A bad hosting experience can be the difference between a huge number of customers in Singapore and the rest of the world. The difference between a good host and one that is not so great may mean lost sales, because users will recognize problems with your website immediately. Avoid this problem by choosing a good hosting solution that fits your needs.
Why Choose Singapore Hosting?
Stablepoint has servers all over the world, and one of its data centers is in Singapore. Businesses and individuals in the area can take advantage of the combination of Stablepoint's worldwide offerings with a local presence. By using Stablepoint as a host, content on Singapore-based websites loads quickly because of Stablepoint's high-speed data center.
At Stablepoint, we offer the best possible server hosting services in Singapore. On top of providing premium web hosting, reseller hosting and dedicated servers, we can also migrate your existing websites to our platform at no charge. Our 24/7 technical team hosts everything on enterprise-grade public cloud platforms that feature a 99.9% uptime guarantee.

Singapore Hosting Packages at Stablepoint
Web Hosting
Our famous superfast hosting, trusted by over 150,000 websites. Includes free SSL certificates, migrations and expert support. With web hosting starting as low as £1.99.
Reseller Hosting
Run your own hosting business. No limits on web space or data transfer. Available in 20 locations. Up to 4GB RAM per cPanel account.
Dedicated Servers
You have the option of using your own dedicated website hosting environment. Fast, secure, and fully managed. 100% Cloud.
Stablepoint hosting services
24/7 instant tech support - Stablepoint's engineers provide 24/7 support for all customers. With in-house staff, we are able to guide you through the solution design and implementation process, putting your mind at ease with expert knowledge of software and hardware products.
Free domain name - Add a domain to your order for free or transfer an existing domain. The domain will be registered in your name, either immediately or after the first billing cycle. Does not apply on Go and Starter monthly cycles.
Free SSL certificates - You'll receive a free SSL certificate for every domain and subdomain you add to your control panel.
Free migrations in - Our team of expert website administrators are available to migrate your websites immediately. We can move as many sites as you like, at no extra cost. Provide your details securely after signing up and we can get started.
Unlimited bandwidth - Using servers which offer gigabyte internet connection speeds not only makes file transfer quick, but also allows us to provide unlimited back-ups.
One-click WordPress - A streamlined installation process allows users to set up WordPress in a matter of minutes.
Twice-daily Backups - We make backups every 12 hours, storing them offsite so that your data is safe in case you mess up or need to roll back.
Stablepoint datacentres in Singapore
We use the following infrastructure providers for our web hosting platform:
DigitalOcean
DigitalOcean is a developer-focused cloud provider that wants to simplify the complexities of infrastructure for software developers. DigitalOcean currently owns and manages data centers in New York and Amsterdam, but will be opening another one in London soon. The company has a minimalist attitude toward its product design, keeping operating costs down so that it can sell its products at affordable rates.
Linode
Linode offers the latest high-performance SSD cloud infrastructure across 4 locations in 3 different continents. The company specializes in server management and cluster hosting but also offers a range of other cloud services including shared nodes, dedicated nodes, cloud storage and backup. Linode has won numerous awards for its customer service and engineering excellence.
While many companies offer inexpensive services around the world, Linode's reputation is one big reason they remain competitive as a provider.
Amazon Web Services
Amazon Web Services is the largest infrastructure-as-a-service provider in the cloud. With over a decade of experience, it offers its users access to a large number of data centers from which to host their platforms. It also provides state-of-the-art IT infrastructure and security, making it the clear choice when setting up a web solution.
Alibaba
Alibaba, often referred to as the Amazon of China, is one of the world's largest e-commerce companies. Founded in 2009, Alibaba Cloud offers a cloud-based storage platform that allows users from all around the world to interact with its products. With data centers located around the globe, including 21 regions in China alone, Alibaba Cloud provides a better geographical reach than other cloud providers on the market today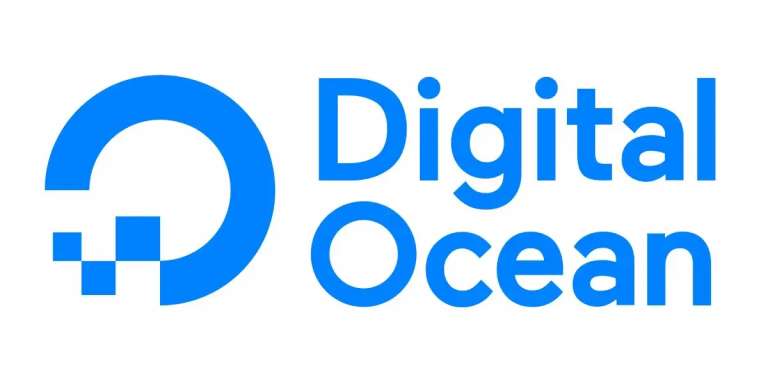 Stablepoint is giving back to the planet!
The Ecologi platform allows people to fund environmental protection by donating to specific projects, such as the planting of trees in areas affected by climate change. This helps decrease carbon emissions and alleviate the effects of climate change on ecosystems. Consumers may make donations of any amount using their smartphones or computers.
Stablepoint has chosen this project to leave its mark on the environment. Since December 2017, Stablepoint and Ecologi have planted 6,646 trees in Madagascar and reduced carbon emissions by 219 tons.
To ensure every Stablepoint service is carbon neutral, we take an extremely proactive approach to ensuring the company's energy consumption is offset. We use software that calculates our entire energy usage, regardless of source. This includes web server power consumption, as well as staff consumption and commute estimations.
We then double-offset all emissions by purchasing renewable energy credits from certified sources, which include wind, solar, and geothermal. By supporting these projects with stable purchase orders for years into the future, we avoid price fluctuations and keep costs down for our customers.
The future
We are delighted. We are proud. And we are excited to be able to deliver technical excellence, helping re-imagine website hosting in a new and innovative way. We are committed to pushing our limits that inspire us to take our brand to the next level, and bring a whole new experience to all of our users.
Our company started with a small but committed team, and we have since expanded rapidly. We are proud of our strong employee base, and look forward to expanding our relationship with existing customers and taking on new ones through continuous improvements in the technology we use to deliver value and efficiency to everyone involved
Why Choose Stablepoint?
At Stablepoint, we are committed to providing the best web hosting service possible. Our customized products and attentive support help you develop your online presence, grow that presence and maintain it over time. We have years of experience in this industry and have worked with clients around the world to host their websites and well as help them build their businesses.
At Stablepoint, we are committed to providing the best web hosting service possible. Our customized products and attentive support help you develop your online presence, grow that presence and maintain it over time.
Our extensive knowledge base has provided deep insights for our customers instead of simply reacting to support tickets. We have a Slack channel for our customers so they can easily reach our support team at any time. We invite you to drop in and get your questions answered!
We're always happy to talk with potential customers and help you establish a web presence. Call us at 0208 164 2666, or use our live chat system to find out how we can strengthen your business through web hosting services.
A. What types of hosting plans does Stablepoint offer?
B. How does Stablepoint ensure data security and privacy?
Some of the security services we offer include Live kanal updates, Firewall, Spam protection, Imunify360 and PCI compliance.
C. Can I easily upgrade or downgrade my hosting plan with Stablepoint?
Yes, you can. Simply contact our Support team for more information.
D. What payment options does Stablepoint accept for their hosting services?
We currently have the following payment gateways : Credit/Debit Card (All major credit/debit cards accepted) Paypal Bank Transfer/Wire Transfer Direct Debit Cheque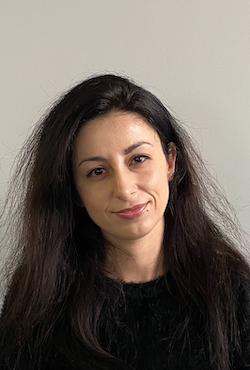 Nadejda Milanova
An experienced Content creator in the field of Search Engine Optimization (SEO) and WordPress. A true proffesional with a Master's degree focused on journalism.
Read more by Nadejda Milanova