Nearly everyone likes a good deal, and this certainly applies to website hosting services. It is always a good idea to shop around in order to find the best service at the best price. Finding the right hosting provider can be all it takes to foster an online presence that truly reflects your business goals, thereby increasing traffic and encouraging increased sales.
Choosing your domain name and ensuring that it points to the correct external website can seem daunting. In this guide, we'll clarify what a domain name is, offer an explanation of an external site and explain how to point a domain name to an external site. With these tips, you'll be able to make informed decisions regarding how you link your domain name with the right website.
Introduction
A domain name is an essential part of any website, serving as its virtual address. It is a unique identifier that helps users access your site from anywhere in the world. An external site refers to any website located outside of your own domain or hosting provider – usually on another server or hosted by a third-party service.
This guide will provide an explanation of both terms and guidance on how to point a domain name toward an external site so you can ensure that visitors find the right content when they visit your page.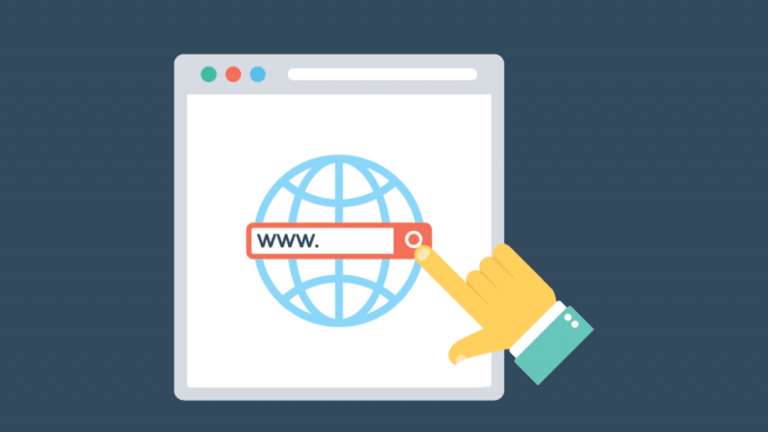 What is a Domain Name?
A domain name is a unique identifier for a website, allowing users to access it from any location. It typically consists of two or more parts separated by dots and is followed by an extension such as ". com" or ". org". Domain names are essential components in the development of websites, providing them with identities that can be easily recalled and accessed by users worldwide.
Choosing a domain name is probably the most important part of building out a website. When you want to create an online presence, your domain name will be one of the first things people see and it represents who you are as a company; ideally you want to select a domain that's both memorable and matches your brand.
Web hosting servers grow in capacity and cost as the number of website pages increases. There are two elements to any website: a domain name and an IP address. When you type in a domain name into a browser, a DNS server will translate it into its associated IP address, which is linked to all the content on your site, such as webpages and downloads.
What is an External Site?
An external site is a website that exists outside of your domain or hosting provider. It is usually hosted by a third-party service, and can be accessed from any location around the world.
External sites are beneficial for businesses who wish to share content with customers without needing to rely on their own domain name and server space. This allows companies to take advantage of broader reach and visibility while still maintaining control over how their brand is represented online.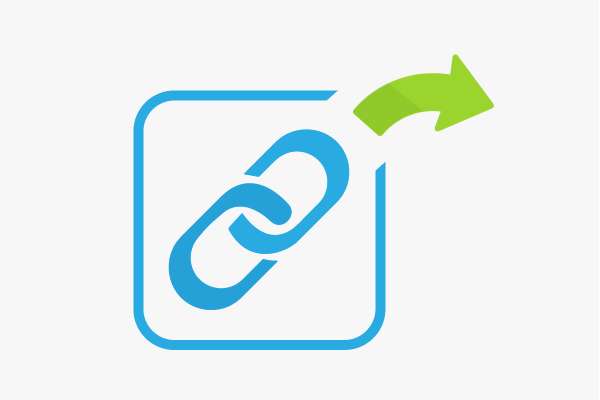 Purchase a domain name from a domain registrar
Domain name registrars act as intermediaries for the transfer of domain names, providing an opportunity for businesses to buy and sell interesting domain names. ICANN (Internet Corporation for Assigned Names and Numbers) accredits these companies, which must meet certain criteria before they become eligible to offer their services.
When choosing the right registrar, remember that fees and hidden costs can add up over time. The wrong company could take your business for a ride or trick you into switching to another registrar with assurances about a domain renewal. In reality, you may end up paying twice for the same domain (known as domain slamming) when the first registration expires.
With hundreds of options to choose from, choosing a domain registrar can be a challenge. However, there are many factors you can use to compare the various domain name registration companies and filter out the best companies for your needs:
Prices. Before purchasing a website domain, always check the registrar's terms of service and hidden costs.
Domain expiration policy. Domain names should be renewed as soon as possible to prevent other people from registering them. To avoid issues related to domain registration, choose a domain registrar that notifies you in advance or that offers automatic renewal.
Add-ons. Look for domain registrars that offer useful add-ons, such as domain privacy or domain parking.
Domain transfer policy. It's possible to move domain names from one registrar to another, but some of them might make the process difficult or charge extra fees. Make sure to review the registrar's domain transfer policy before making a purchase.
Stablepoint has made the process of creating and managing a website easier by offering all the services you need in one package. In addition to its powerful web hosting, Stablepoint also offers top-notch domain name registration services, so visitors can type in your domain name without it changing to something else.
Instead of renting multiple separate products from lots of different providers, it's much more convenient - and affordable - for you to purchase your website-related services from one place. In addition to web hosting, Stablepoint offers robust .com domains that instantly point your site at the correct IP address upon activation.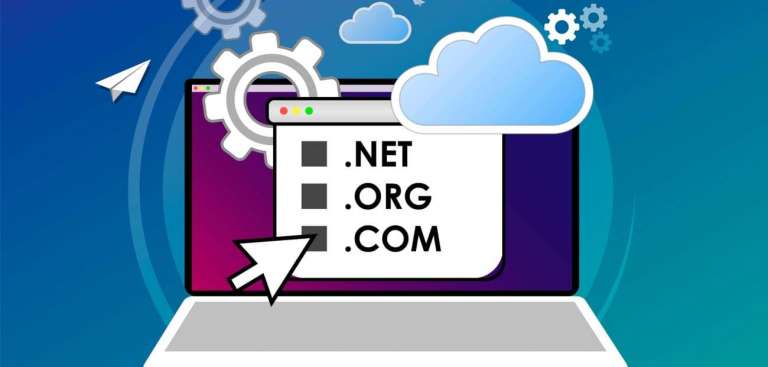 Find out the IP address of the server where your website is hosted
It is possible to find a website's IP address in a few simple steps. Every site has one or more IP addresses assigned to it, which it uses to communicate with other devices on the internet. The process of converting domain names into their respective IP addresses is known as DNS resolution, and computers make use of these numerical IP addresses for communication when needed.
An IP address is the string of numbers and decimals used to identify a website's location on the internet. Finding this number might be difficult for those without technical skills, but there are three easy methods for doing so.
A welcome email usually contains an IP address. This is one way to find out the IP address of a mail server.
Use Ping Command: Pinging the server with a CLI tool is one of many ways to detect credentials
Global DNS Checker provides comprehensive DNS information for services like Web Hosting, Domain Registration, Email Hosting and more.
Change the DNS (Domain Name System) settings for your domain name
To change your DNS settings, follow these steps:
Go to the Domain Dashboard
On the dashboard, there are two different views – the card view and list view. To switch between these views, simply click on the icons in your toolbar.
You'll be working with a domain name of your choice.
On the left side of the Control Panel, click on Nameservers.
On the DNS & Nameservers page, select the DNS Records tab to modify your company's authoritative name servers.
Add a DNS Record by clicking the blue + button.
Click the "more info" link at the bottom of the DNS records list.
Type the IP address and name needs for the DNS mapping. You may also visit What Is The Domain Name System for more information about how DNS works.
Then click on the Add DNS button. The DNS field will be updated with your new setting.
Users can also select the "Add Record" option to add new records.
Once you've made your suggested edits and wish to save them, click Save.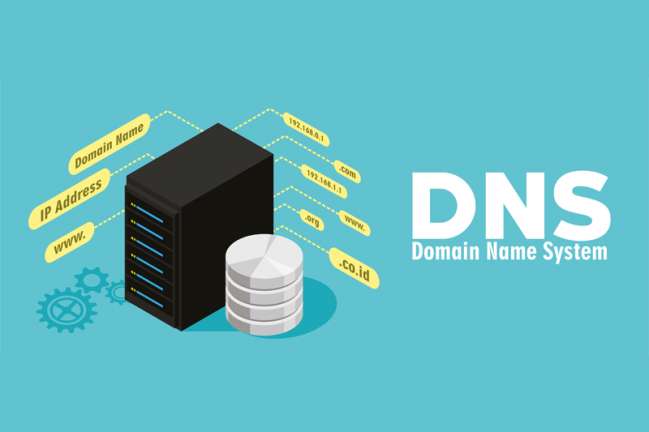 Test your domain name to make sure it is pointing to the correct website
When validating the A record for your domain, you should ensure that the IP address listed under 'Host' is the same as what's listed on your hosting plan. The IP address should be correct before moving forward with any setup or configuration.
Once you have chosen a domain, you need to make sure that it redirects properly. By typing your domain into your web browser, you and the rest of the world can see what
Conclusion
In conclusion, having a domain name that is linked to the correct external website is essential for any business. By understanding what a domain name and an external site are, as well as how to point one toward the other, you can ensure that your customers have access to the right content when they visit your page. Additionally, using third-party services such as Cloudflare or Go Daddy can make this process easier and more efficient. With these tips in mind, you'll be able to create successful online strategies that will help your business grow.
In conclusion, domain names are an important part of online technologies. They offer website owners the opportunity to create a memorable and meaningful presence on the web. Knowing how to point a domain name to an external site is also helpful, as it provides website owners with multiple hosting options. With all these considerations, having a domain name can go a long way in creating success for any business or organization.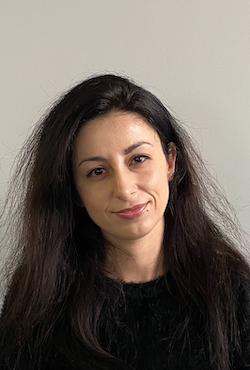 Nadejda Milanova
An experienced Content creator in the field of Search Engine Optimization (SEO) and WordPress. A true proffesional with a Master's degree focused on journalism.
Read more by Nadejda Milanova