What is a Facebook Business Page?
In essence, it is a valuable opportunity to generate sales, engage customers, and increase brand awareness for zero monetary outlay. Yes, that's right; setting up a Facebook business page is entirely free. You also don't even have to manage it yourself if you'd rather not, as many social media experts can help you to maintain your page over the long term and get the most out of it possible.
Why your business needs a Facebook page?
Before we get into the nitty-gritty of setting up a Facebook business page, let's take a closer look at the advantages of doing so.
Keep your customers in the loop
One of the most significant advantages of running a Facebook business page is that it's a wonderful way to engage with your customers. Facebook business pages allow you to update your customers, let them know of new products, special offers, and other important information such as Covid opening times and regulations. All of which can be vital to the experience that you can provide those that shop with you.
Extend your reach
The second significant advantage of setting up a Facebook business page is that you can easily begin to reach a larger audience. This is something that you can do in several ways. One of them is to pay for boosted posts targeted to those specified in the demographic for which you have asked.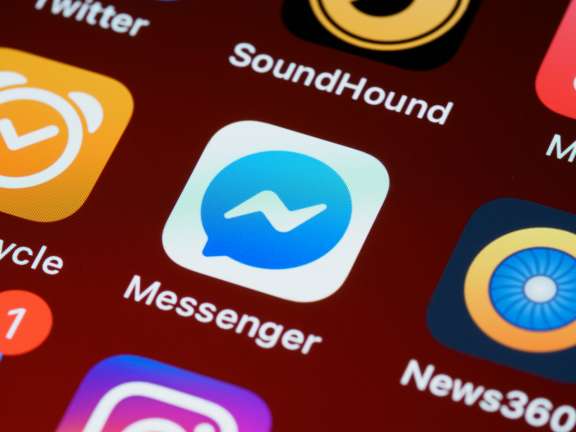 Provide fast and approachable customer service
Another benefit of opening a Facebook business page is that customers can communicate with you through the messenger app. This is a very effective way of offering fast and approachable customer service most people already have and use this app and are comfortable with it.
A step by step guide to building a Facebook business page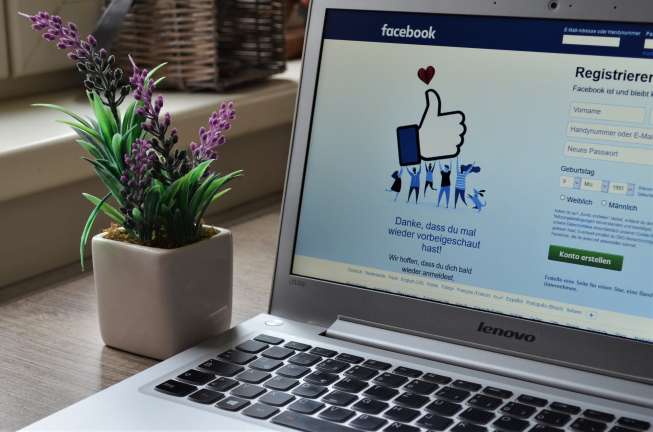 Firstly, Create an account
Before you can create a Facebook business page, you need to have a personal account. Once you have this, you can then go to the blue toolbar at the top of the screen and click the create button. After you have clicked the 'create' button, a pull-down menu will appear with many choices, including pages, events, and groups. Select the 'page' option to begin.
Page category
After you have selected the 'page' option, you will be met with two choices. The first is to create a page for a 'business or brand.' While the second is to create a page for a community or public figure. Usually, a business will choose the first option.
Business info
Once you've clicked on the 'brand or business' option, you can enter your company name and the overall category under which it will fall. In particular, your company name must be accurate and the same name as you go by elsewhere. After all, people will struggle to find you if you are called different things on different platforms.
In terms of category, don't worry too much about niche groups here; select the one that broadly matches the market your business operates within. For example, if you produce t-shirts, then clothing will be the appropriate selection.
Images - profile and cover
The next step is to upload a profile picture and cover images. These images are very important because they are often the first things that potential customers will see and come to associate with your company.
You may wish to use a logo for your profile picture. In particular, make sure that your profile picture is cropped successfully as otherwise, it may not show in the right way.
When it comes to your cover photo, things are a little different full stop. In particular, this image should be 400 pixels wide by 150 pixels tall. It should also represent your business in a meaningful way and be visually appealing. The good news is that there are templates available for your cover photo online. Another option is to create your own to have one taken of your business by a professional professional photographer. Get followers
Once you've completed the basics of setting up your Facebook business page, it's time to invite friends to like your page. This is also incredibly easy, as Facebook will allow you to invite friends from your personal account to your new business page.
All you need to do to achieve this is visit your business page (Just like ours, don't forget to like Stablepoint's page!) and look for the "like, share, follow" buttons below your cover photo. There will be a button with three dots to the side of these, and if you click that, a drop down menu will appear. Then towards the bottom of this menu, you will find the option to 'invite friends.'
Populate your Facebook page with detail
Also, be sure to populate your Facebook page with as much relevant information as possible. The reason being that often this page will appear higher in the SEO rankings than your company's business page. Therefore customers will see this first, and it will be their first impression and the first opportunity to communicate with you directly.
With that in mind, be sure to select the 'about option' in the left-hand. Then you will be able to update information such as your hours of opening, your website address, and your email and phone number.
Additional actions
Finally, you can also complete additional actions that will make your Facebook business page even more effective. The first is to add a button to your page. This button will display in the right-hand top corner of your business page, and it will allow customers to complete a specific action such as booking a space, buying a product, or making an inquiry.
Additionally, when it comes to making the most out of your Facebook page, be sure to remain active on Facebook and create valuable content that will attract customers and followers.
You may also like to become involved in specific groups where your usual demographic is likely to be. By doing this, you will have a page that will allow you to take advantage of all the benefits discussed in detail above. Advantages that will help your business reach the right people to make it an ultimate success.
If you've enjoyed this post, we know you'll also be pleased with our fast, affordable cloud hosting options.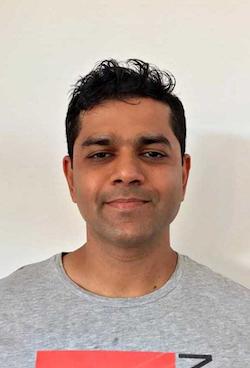 Martin Hemlock
A devoted husband & father to 2 furry kids, coder, table tennis player & salsa dancer. Loves peeking at code & fixing sites; WordPress & DIVI fanatic.
Read more by Martin Hemlock