A popular saying is that happy people have their hobby as their job. You've probably wondered more than once if you can turn your hours spent gardening into a source of money. Or how can paragliding flights, in which you invest so much time, effort and money, can start to pay off?
Or maybe you already have a small family business that operates successfully in your city, but it seems that something is missing…
If you want more than your friends to hear about you, consider your own website. We give you at least 6 reasons why your small business needs a strong online presence.
1. Because… but first online!
You are going on vacation with your family and you never forget to tag yourself on a photo on social media? And you probably like to share in the story the most impressive moment of your day. Then why are you still postponing creating your own website for your business?
According to a survey by the Global Web Index in July 2020, 81% of consumers search for a product or service online first.
However, even if you do not sell products or services online, your internet presence will make your business easily discoverable for potential users and will open new horizons for development.
2. Because it is important to keep the name of your business
Don't delay buying a domain to make sure you keep the name you want before someone else does. It needs to attract people and be related to the activity of your business, product or service. It is important to be concise and understandable, as well as easy to remember. You will finally choose the extension when you realize the purpose and potential of your business. We always recommend that you keep your domain with several extensions to prevent unfair competition.
3. Because a good website inspires trust
It is increasingly important for today's consumers to be able to view a business online before trusting a word-of-mouth recommendation.
If you offer bouquets and holiday decorations made of flowers, for example, it is important to show your creations online so that future customers can view them before deciding that they should choose you for their celebration. The tidy, updated and working on different devices website is like a well-maintained yard - it inspires calm and confidence and speaks positively about your attitude towards yourself and what you do.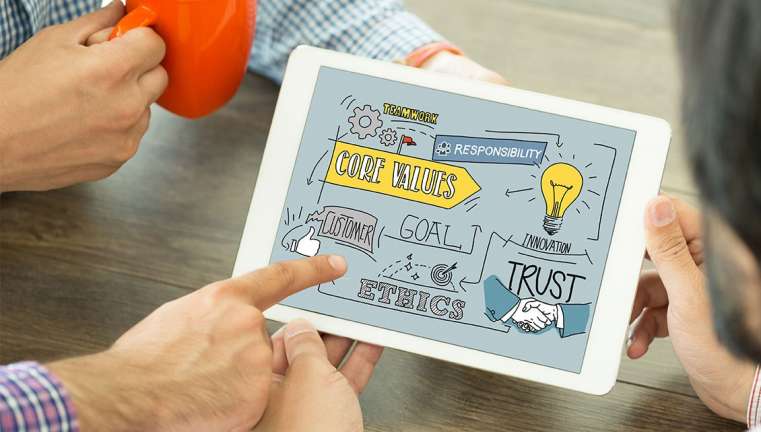 4. Because you will be able to communicate with your customers more easily
In their dynamic daily lives, most people prefer to leave a message or email to someone before calling on the phone. It is important that your business can respond through all channels.
If the domain name you have chosen is mywebsite.com, then the email can be, for example, [email protected] or [email protected]. You can link the email directly to an inquiry form on the site, leave it on the page with different ways to contact you, write it on your business cards or other promotional materials. This way you will look more reliable in the minds of your customers.
Professional emails are also more protected from phishing and SPAM attacks.
5. Because you will be able to reach new potential customers and increase your revenue
An online presence opens up new opportunities for your business and allows potential users to learn about you.
Digital marketing tools will help you not only to be present in the web space, but also to actively spread the "rumor" about your existence. However, the only way to use them fully is to have your own website to welcome your new customers.
SEO optimization is of paramount importance for your website to be indexed by search engines. Google Search advertising will give you a leading position in search results and therefore a better chance for new customers to contact you or order from your online store.
An active Facebook page as well as the Instagram profile shorten the distance with the customers and contribute to increasing their trust. The specific targeting of target audiences in social networks gives effective and easily measurable results, so that you can orientate how and where your business is positioned, and also increase your income.
It's a good idea to pay attention to email marketing as well, once you've built up a customer base. With a short but informative and regular newsletter you can keep your customers "active" and present your new products or services directly in their mailboxes.
6. Because everyone is online
As a small business owner, it is unacceptable not to check on the competition in your industry on a regular basis.
Check if your competitors are online and what added value they offer their users through their website. Select the applicable practices, carefully consider your strategy and act!
Finally, some food for thought
We believe you are already convinced that you need a website and questions like "Am I just missing a Facebook page?" no longer go through your head.
The website is the final destination to which all the paths of your business and marketing efforts lead - social networks, your business cards, online and offline advertising. It needs to be updated regularly to fulfill the goals you set when creating it. It is also extremely important that you are able to respond to the additional traffic targeted to your online business properly. Take the time to communicate with your new customers. They like to receive attention and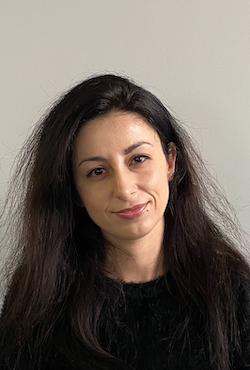 Nadejda Milanova
An experienced Content creator in the field of Search Engine Optimization (SEO) and WordPress. A true proffesional with a Master's degree focused on journalism.
Read more by Nadejda Milanova