There are many reasons why a custom website is a better investment for your business than opting for a template or automated website builder. A custom website is tailored specifically to what will motivate users to buy or take a step forward in the buying process. This ensures that your pages look polished and professional and incorporate all of the features and functionality that you need. Additionally, hiring a web developer means custom solutions for your exacting needs that templates or builders simply cannot provide.
Why do you need a custom website theme?
As a business owner, you may be wondering if it's worth your time and money to create a custom website. However, the overwhelming evidence shows that doing so comes with many benefits. Therefore, it's definitely a jump worth taking for your business.
1. Improves your credibility
A custom, the professionally-designed website is the best way to demonstrate credibility, since it is tailor-made for your business and designed to be compatible with all browsers, devices, and operating systems. Template designers often overlook crucial steps like responsive design, so the viewing experience for people viewing your website on a phone or tablet may not be positive. It's important that no aspect of responsive design is missed so your business conveys itself as trustworthy, modern, and reliable.
2. See how your website will look with your content
A website that is designed specifically for you will take your unique content into account. This way, you can make sure that your website looks exactly the way you want it to, without having to try and force your content to fit into a pre-made template. With a custom website, you also have the opportunity to make changes and revisions before the site is built.
On the other hand, with a premade template, you are usually only able to see the demo version of the template. This can often be misleading, as the real content rarely fits as nicely into the template. As a result, you may end up spending more time trying to adjust your content to make it look good within the template, negating any money saved by using a premade template in the first place.
3. More control over the development
If you want more control over your website's features and plugins, you should opt for a custom website instead of a template. With templates, you often end up with bloat and unwanted features that come with annual fees for maintenance. In addition, these can slow down your website and cause code conflicts.
Security is also a concern, as more plugins mean more exposure to security risks. With a custom website, you can choose only the features and plugins you need, making it easier to use and edit. Plus, you'll have more control over the page builder used, resulting in a mobile-friendly website.
4. Longer life span
As a website owner, it's important to be aware of the dangers of using templates. Template developers can abandon their templates at any time, leaving you vulnerable to security risks. With a custom website, you'll never have to worry about abandonment issues as it was created specifically for you.
5. Designed with your users in mind
A website that is designed to meet the specific needs of your business will help you engage your users and build trust. When you hire an agency to create a custom website, they will start by learning about your products and services, as well as understanding your target audience and what their pain points are.
This allows them to create a site that is tailored to your business and hits the mark in terms of tone and feel. A generic template may not give you the same level of customization or results.
6. Convert leads to sales
If you want to experience the level of success you could from a customized website, then you need to make sure that your website is optimized for SEO. Many website templates are not optimized for SEO, which can lead to a lack of sales and marketing metrics. However, by having a customized website built for your exact business needs, you can ensure that your website is optimized for SEO and attract your target audience through market research and tailored website development.
7. Your website grows along with your business
A customized website is much more likely to generate the desired conversion rates than a generic DIY template. This is because many website templates are not optimized for SEO, and as a result, they simply don't lead to the kind of sales and marketing metrics that a more specialized, targeted site does. Having a customized website built for your exacting business needs comes with custom tools to optimize your site, increase your conversion rates, and hone your pages to attract your target audience through market research and tailored website development.
Conclusion
A custom website is a big investment, but the benefits are unmatched. At Stablepoint, we have years of experience working with businesses of all sizes. We take the time to get to know our customers so we can give them the best possible experience. If you're interested in finding out more about how we could work together to create your perfect website, contact us today.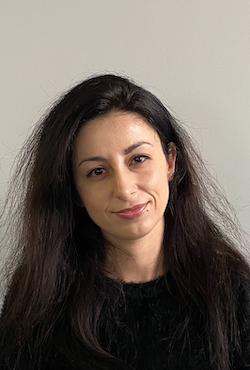 Nadejda Milanova
An experienced Content creator in the field of Search Engine Optimization (SEO) and WordPress. A true proffesional with a Master's degree focused on journalism.
Read more by Nadejda Milanova