Having an effective e-commerce site is important, but equally vital to the health of your business is hiring an excellent team of customer care staff. Excellent customer service? It's a crucial part of all online shopping experiences — ensuring satisfaction, driving repeat purchases, and increasing revenue per visitor.
While there are many tools for dealing with clients (including messaging apps), augmented reality lets brands achieve something that no other technology can: making the problem disappear from a client's view entirely.
So, do domain names expire? The domain expiration time is a big concern for many business owners. When people first sign up to buy your domain name, they may be aware of the expiry date, but it's certainly not something you want them to know about beforehand — especially when you're in the process of building up trust around your brand.
Domain expiration refers to the time when a domain registration expires and becomes void. When you register your domain, you're not really buying it — you're effectively only leasing it for a period of time.
The length of that lease is determined based on the registry's policies, typically anywhere from one to ten years. However, there are some exceptions to this rule; one-year domains aren't unheard of.
Understanding Domain Expiry Dates
When you buy a domain name, you'll pay to own it for a certain amount of time. Most domains come with a minimum registration period of one or two years. However, you can register it for longer than the minimum period, usually for up to ten years at a time.
After you purchase a domain, the registrar might let you know when it has expired. Once that happens, they'll redirect back to default after a grace period.
Domain names don't last forever. When your domain registration expires, no one will be able to find your website online — even though it still exists on servers you own.
Domain name registrations are valid for only a limited period of time and then expire. You've built an entire brand around a domain name. That domain is now an integral part of your business and the way people find you on the internet. Then, you log in one morning and receive a message that your domain has expired. All the hard work, all the time and money invested in building up your base of followers is suddenly inaccessible to you as you scramble to find something new.
An expired domain is a day that nobody in business ever wants to see. It's not just the loss of goodwill, but it's also the loss of ranking and traffic — you lose your website from the same search engine results page. Domain expiration is disastrous for a brand; it hurts both its credibility and its chances at generating organic traffic.
A domain expiration is not something you want to happen. It's best to save yourself the worry and stress over losing your domain name because it expired. Keep reading for some reasons why a domain might expire without your knowledge and what happens when it does expire.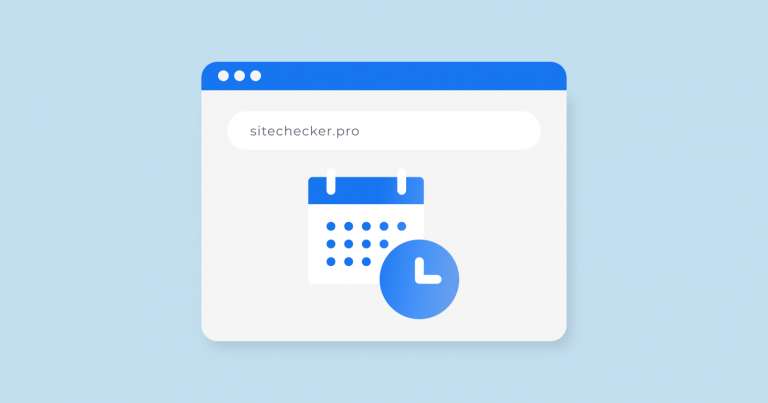 Check when your domain will expire
The Internet is cluttered with expired domains that you can buy for a fraction of the price. But there's an easy way to find out when your domain name expires, which is by checking the Whois database. By entering the domain in question into their search box, domain investors can acquire expired domains from any registrar.
Look up your domain name's WHOIS record
Domain registration information is important for many reasons. You might want to find the owners of an old domain or learn more about a new one, or you might want to resolve a complaint with the host. Even though there are other services that offer this information, Whois is still a good place to start your search — it's fast, reliable and completely free.
Whois information is held in a publicly-accessible database called the "Domain Name System" or DNS. We use a Whois lookup tool to search for domain ownership information, just like this example from Namecheap. This tool displays who registered a website, when it was registered, when it expires, and where the DNS is hosted. In some cases, you will have to go to your registrar's web site for additional details.
Doing a whois search on a domain to see information like availability, registration dates, and expiration is de rigueur in the Internet world. Doing a domain name lookup with the WHOIS protocol reveals information about when it was created and will tell you when it expires
A Whois tool lets you check details for a domain name, like its creation date and expiry date. In just one simple step, you can get everything that you need from your whois search results.
Check with your domain registrar
You can check the expiration date of your .com domain by contacting the registrar where you purchased it. Look for documentation that you received when you registered, as this should contain information about your domain's expiry date.
You can find out today whether your domain will soon expire by checking with the registrar you used to purchase it. You'll likely find a record of this in your old records or receipts.
You can also check current expiration dates on major domains sites, such as GoDaddy.com — just search for your domain name. For a full list, take a look at this helpful list of popular domain expiration dates .
Domain expiration email alert
This email notification includes the domain name and the renewal date. When the domain is set to expire in less than 90 days, you will receive an email reminder with a snapshot of your billing data so that you'll have time to renew. Once the domain is expired an email notification will be sent informing that the domain had expired.
How to prevent domain expiration?
Let's not waste any more time. An expired domain doesn't just hurt your business, it can damage your online reputation. But you can avoid the problem. You don't want to pay full price for new domains because many registrars allow you to extend an expiring domain for a reduced cost.
While it's okay to register your domain name for a year at a time, you should be sure to renew in advance. While most registrars offer automatic renewals, there are also services that allow you to automate the domain renewal process with up-front payments — just make sure that you have accounted for those when setting up your budget.
At the same time, you should also make a point to receive email reminders about your renewal date. Some companies make renewing domains easy for you, sending out notifications by email. However, some might forget or not even bother. Setting your own reminders gives you an extra measure of control over this important part of your web presence and ensures that your domain stays yours.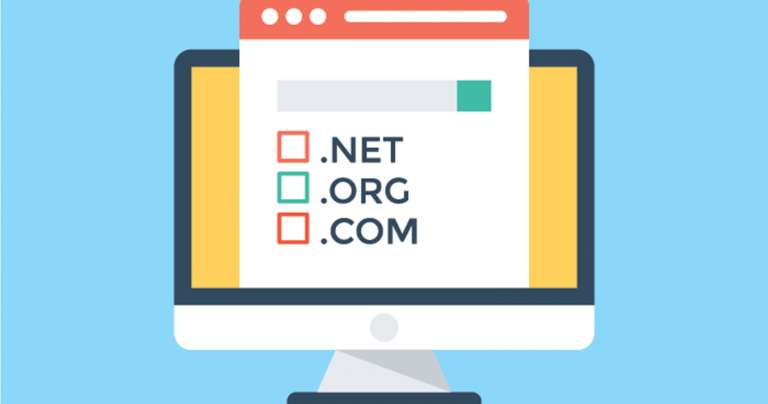 What happens if you miss your domain renewal date?
When your website or brand name expires, it's almost guaranteed that you'll lose all the traffic and potential income you'd earned from the domain. Even though there are plenty of businesses with expired domain names out there, there's a good reason why they don't get any traffic — an expired domain usually leads to a deserted website.
After the expiration date passes, your domain hijacker may do several things.
In the event you aren't able to renew your domain before it expires, the registrar will normally "park" your domain for free. This effectively means that the domain will cease to function but that you can take control of it from within your account on your registrar's website.

The best thing to do at this stage is usually to transfer your domain to a different registrar.

Something you should definitely remember is to put a recurring calendar reminder on the due date for renewing your domain. This way, you keep the domain active, and don't have to pay late fees.

The domain is re-opened to the public, and any interested parties can now buy it. However, you still have priority over all other businesses — it's essentially first come, first served.

So watch out, domain names are exploitable. That's a lot of work, and it can really hurt your business to get it back at this point. Be smart about your brand name so you never lose control of something that you cherish!
When it comes to domain name management, an excellent support service is a necessity. Having access to quick and easy answers will save your time and avoid future headaches. Furthermore, you should always have a backup registrar in case your current one fails to fulfil their responsibilities correctly. This can ensure that you still maintain control over your online brand's identity.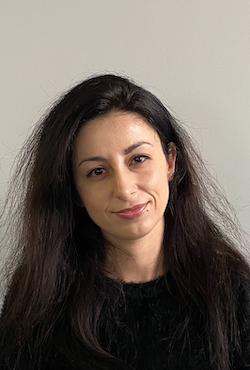 Nadejda Milanova
An experienced Content creator in the field of Search Engine Optimization (SEO) and WordPress. A true proffesional with a Master's degree focused on journalism.
Read more by Nadejda Milanova