There's every chance you've come across Amazon Web Services before. It's mentioned a lot in various business articles, and you may have seen it referred to simply as AWS. There are many uses for Amazon Web Services, and it serves businesses across various industries. But, what exactly is it, how can you use it, and what's the history behind this platform?
What is Amazon Web Services?
As per the AWS website, Amazon Web Services is the world's most comprehensive and broadly adopted cloud platform. It offers nearly 200 different services that users can access from all over the world. Amazon has set up a variety of data centers over the globe to help maintain and run AWS. Of course, all of these data centers are linked via the cloud, which is why this platform is so popular.
In essence, users can select all the features they want when using AWS. This allows business owners to reduce operating costs by only paying for the systems they use. In comparison, other cloud-based platforms provide packaged services for business owners to use. You may end up paying for things that you never utilize.
In summary, AWS is a cloud service provider that gives you access to many different computing resources. Everything is on-demand, meaning you pick and choose what to use and when to use it.
The History of Amazon Web Services
As with most tech applications, the history of Amazon Web Service is hard to find. Nobody is quite sure at what point the development of this platform first began. However, we can say that it was officially launched in 2006 - 14 years ago. Upon its release, few people took much notice of AWS. This was still in the relatively early years of the internet boom, so hardly anyone paid attention to it.
Since then, as the demand for IT services has increased, so has the popularity of AWS. More and more businesses realized the importance of accessing on-demand IT resources to help run things. It presented a far more cost-effective option than what was already out there. Even so, Amazon Web Services didn't explode in popularity until a few years ago. According to Statista, AWS earned revenues of just over $3 billion in 2013. While still an impressive figure, it's nowhere near the latest figures from 2019. In just 6 years, AWS increased to a revenue of over $35 billion.
Furthermore, it is the most used cloud platform in the world today. Recent statistics suggest it holds a 31% share of the market, with second-place Azure boasting 20% in comparison. In short, most businesses are utilizing Amazon Web Services - perhaps it's time you followed suit?
The interesting thing about the formation of AWS is that it spawned from Amazon's own scaling problems. Today, Amazon is one of the most powerful companies in the world. Prior to the launch of AWS in 2006, it was struggling to adapt to market demands. Business was booming, but the company couldn't handle the increased demands on the website. So, it started to build internal systems to help combat this. From here, the first seeds of AWS were sewn.
Soon, the developers responsible for creating these internal systems realized they were doing a good job. They'd managed to handle the increased demand and create a scalable system for Amazon to use. They also noted that they'd become good at managing remote data centers in various locations. As a result, it soon became apparent that they could package these skills and sell them to other businesses. Thus, Amazon Web Services was born.
How Can Businesses Use AWS?
Amazon Web Services has now been around for 14 years. Since its inception, the many uses for this platform have grown. If you were to visit the website right now, you'd be bombarded with a host of technical terms that may be difficult to understand. The average business owner isn't an IT expert, which is why so many struggle to come to terms with AWS.
We've tried to condense and simplify the main functions of this platform to help you understand Amazon Web Services as deeply as possible:
AWS operates in the cloud, and it lets you run a variety of web and application servers through the platform. In essence, it acts as a host for your different websites. This is one of the core functions and is something most business owners utilize

Lots of companies use AWS as an online database management system. It lets you look over and store information on a variety of different databases, including MySQL.

Amazon Web Services has a Content Delivery Network that lets you transport files and data all over the world. In the globalized business climate, this is essential for so many different reasons.

Naturally, as a cloud platform, AWS also offers ample storage for all of your data. It's used by millions of users to backup private data and keep it nice and secure. Of course, this data can be accessed anywhere, provided you log in with the correct details.
These are the four main functions of AWS, though it can also be used to send thousands of emails all in one go. The important thing to remember is that all of these services are available on the same platform. This is what makes AWS such an attractive prospect for businesses of all sizes. There's no need to find separate software solutions and applications that do each of these individual jobs. Instead, it's all on one platform, connected to one account.
The Problem With Amazon Web Services
The only issue with AWS is that it can be incredibly difficult to manage. We briefly touched upon this earlier, but it's a platform that often overwhelms a lot of business owners. Usually, you need systems administration experience to get the most out of AWS. This is why providers like Stablepoint offer a fully-managed service on top of Amazon Web Services.
We offer industry-leading cPanel web hosting that partners with AWS to help you get the most out of this platform. Everything is managed by our team, ensuring that you're not overwhelmed by the complicated framework. If you're keen to learn more, please don't hesitate to get in touch.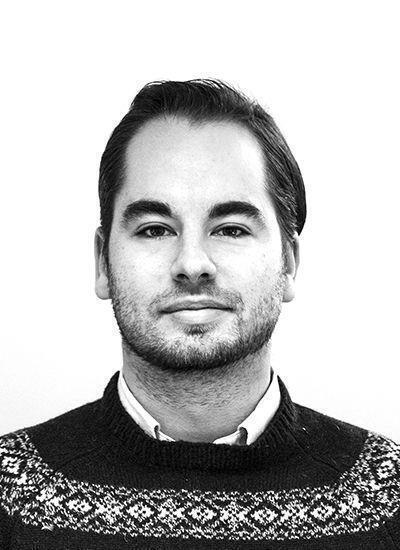 Darren Lingham
Darren has worked in the web hosting industry since 2002 and brings a wealth of experience to his role at Stablepoint. As part of the senior management team, Darren helps set the overall strategy and direction for the business. Day to day, he is responsible for solving more complicated technical issues and ensuring that our customer service is up to the high standard our clients expect. Outside of hosting, Darren enjoys running half marathons and playing golf (badly!)
Read more by Darren Lingham