Many people are unaware of the benefits and process of selling domain names, let alone how to successfully do so. Fortunately selling domain names is not as difficult as it may seem so long as you have the required tools and resources. In this blog, we will delve into the advantages of selling your domain name, outline the process for doing so, and provide helpful tips for successful sales.
Determine the value of your domain name
When researching domain name values, the first step is to find similar domain names that have recently sold. This can be done by searching online auction sites such as eBay, Sedo, or Flippa. These sites allow users to search for domains based on their keywords and also provide data about recent sales of those domains.
Additionally, some marketplaces specialize in selling older domain names which are often harder to research individually but may offer higher value than more commonly available options.
Once a selection of potential name matches has been identified, the next step is to analyze data from those sold domain names. This includes factors such as:
the age of the domain (which typically increases its value)
whether it's taken or still available for purchase, and
what type of business it was used for (if any).
The price at which each one was sold should also be taken into consideration when assessing its overall worth. The final step in this process involves comparing all the data gathered from your research and using it to get an estimated value for your desired domain name. It's important to remember that there are many variables involved here so even if two different names look like they should fetch similar prices due to their similarities they could actually go for vastly different amounts depending on other criteria such as availability or past ownership history.
With this in mind, it's best not to rely too heavily on these estimates and instead focus on making a well-informed decision when buying or selling any given domain name.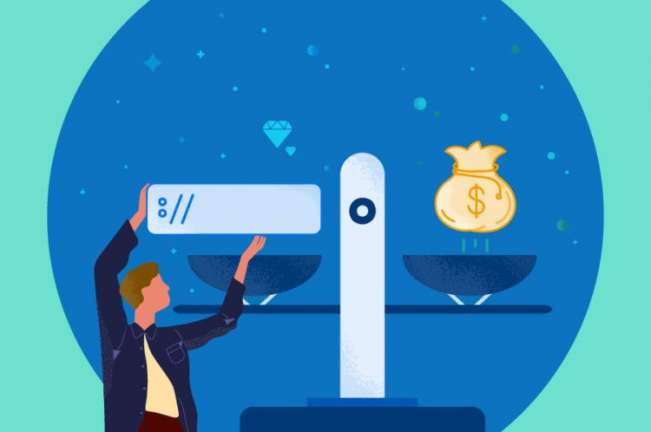 Choose the right platform to sell your domain
When selling a premium domain, it's important to make sure that you're dealing with an established company that has great reviews. While there are many marketplaces available today, not all of them offer the same value and results.
There are multiple ways to sell premium domains, but some marketplaces are considered better than others. Which places offer the best selling experience?
GoDaddy Auction
GoDaddy is one of the first places many people go to find decent domains, including brandable domains, expired domains, and premium domains. The company offers domain name auctions that last for 24 hours and have no reserve price, so users can get a bargain for a high-quality domain without having to fight against other bidders.
Flippa
Flippa is the premier marketplace for buying and selling websites, domains, and apps. While most websites in its listings are already profitable businesses with existing followings, the site still attracts buyers who want to pick up profitable sites they can turn into their own moneymakers.
Use competitors' tools designed to check backlinks like Ahrefs and use the Wayback Machine to browse a website's previous traffic.
Flippa is an escrow platform for the high-risk buying and selling of websites, domains, and applications (apps).
Namecheap Marketplace
In order to better serve domain sellers, Namecheap created the Marketplace, which focuses specifically on domains. Also referred to on-site as the "Buy It Now" listings, this is where Namecheap allows domain name owners to sell their domains at a set price.
This takes the place of an auction system because it's free to list a domain and a 10% transaction fee off the sales price is applied.
eBay
Many domain name sellers are not aware of the eBay connections that their business can establish. In the past, only physical goods were sold on eBay. Today, it is possible for service providers to sell services and digital products on eBay. There's even a section of the site dedicated to selling domains early in 2018. The eBay Domain Services section pulls thousands of domains from all over the world, including regional and local options.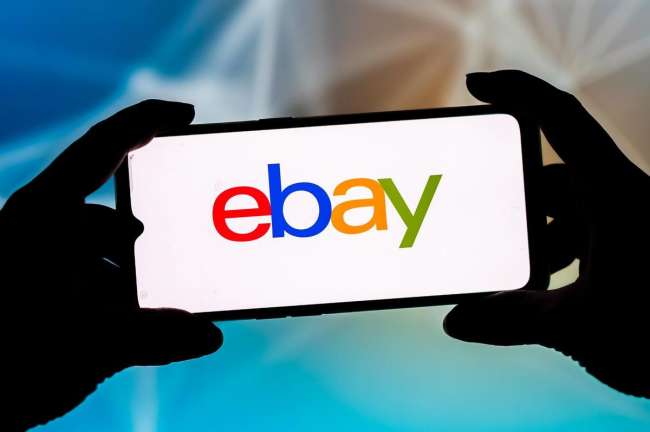 Sedo
Sedo's domain auction platform has generated attention due to the interesting domain names up for sale, although sellers are free to opt for Sedo's less publicized but more lucrative fixed price option.
Selling a domain name is easy on Sedo's site. Sellers choose whether they'd like to list their product in an auction or set a fixed-price that then can be paid by any interested party. Regardless of which method you choose, you'll find that Sedo will lower its fees by 50 percent until August 21st!
Bido
Bido is a domain name auction place that focuses on domains with promising potential to deliver significant gains. Unlike markets where high bids are the only way to secure a good .com, Bido uses a community of voters who aim to deliver the names that promise optimal return on investment. Bidders then bid against each other for their best picks.
Create a professional listing
To sell your domain, the first task is to create a good listing with all the pertinent details and add any extra notes that could be helpful.
Many people don't know this but you are actually selling it's branding. The easier it is to spell, the more memorable and people will refer back to name when they need the product or service your business offers. To make the most money possible you should list out some of its great features.
Selling domains is a great way to earn money from something that isn't being used. Domain sales generate a lot of buzz among investors because most people are unfamiliar with them, so many will simply gravitate toward the first website they see when searching for phrases related to domain flipping.
The best way to catch these eyes and convince clients to purchase from you is to create an engaging ad that explains how much traffic your domain has generated in the past or why it's so valuable today.
People are always interested in a great deal, and buying a domain at a high cost may be quite enticing. As such, people can visit your website to look at it without actually visiting and engaging with the site. Analytics can show you these trends, and by monitoring this data, you can define potential ways to improve your revenue stream.
Domain owners who want to sell should check the analytics of their domain names regularly to ensure that they are accessible, open to updates, and haven't been affected by recent changes within the industry.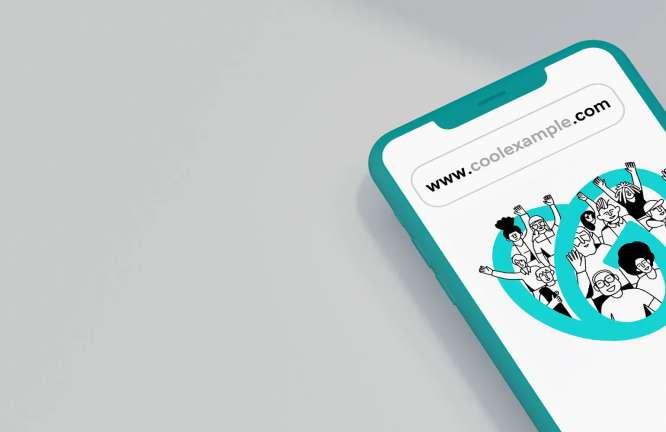 Promote your domain
An easy way to build a dynamic site and create valuable content is to find the most interesting aspects of your business and start producing content about them. Once you have established clear values for yourself and can describe why you are different from other businesses, find ways to express those qualities in your domain name. Allude to your morals or brand personality through your site's title, helping to define the company as something more than just another place for consumers to shop.
SEO
Search engine optimization has become an extremely talked-about topic in recent years, but few people understand the complexity of the process. While every website owner should make it a goal to optimize their pages for search engines, techniques and more advanced practices are best left to experienced professionals. Experienced SEO professionals will take a holistic view of your site's content and architecture to make sure that you're truly optimizing at each step.
Guest Blogging
Guest blogging is the process of writing an article for another website that complements what your own brand has to offer. First, you should choose a topic for the content you produce. Next, determine whether or not it would be appropriate to include a link in the article to your own site.
Once you have decided on a topic and found an appropriate host site, you can write the article, which may be in text format or contain images and videos as well. Due to its ease of accessibility and availability, numerous businesses take advantage of guest blogging to promote their brands.
Social Networks
Millions of people are on social networking sites daily, so yours will likely be viewed by people who are interested in your business. Some of the more popular networks include Facebook, Twitter, LinkedIn and Pinterest. When you post something new on social media, try to link back to your website so that users can learn about your (website's name).
Millions of people log onto social networking sites every day, some of whom may have an interest in your site or products.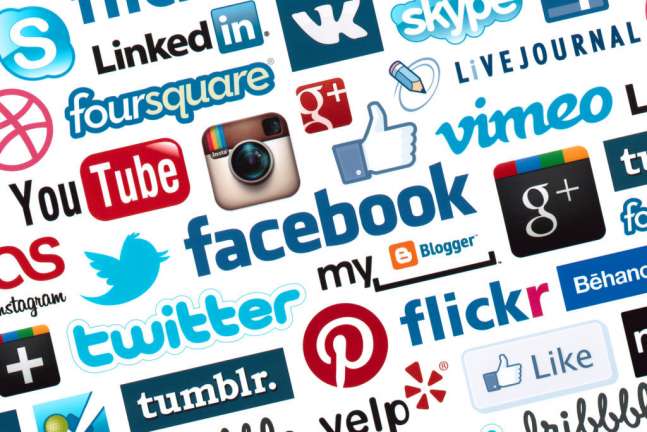 The Benefits of Selling Your Domain Name
The sale of domain names can be a lucrative and rewarding venture for businesses or individuals. As the owner of a domain name, you have the potential to make money while providing an invaluable service to customers who are in need of a website address. Domain names act as brandable labels that direct users to websites, and they often contain keywords related to their industry which makes them easier for search engines to find.
Additionally, selling domain names offers you full control over pricing so you can determine the right price point for each customer's budget. Furthermore, with the ability to track traffic analytics and manage multiple domains at once through platforms such as Google Domains or Go Daddy Pro, it is easy for owners to monitor their investments and maximize sales opportunities.
The Process of Selling Your Domain Name
The process of selling a domain name begins with finding potential buyers. Depending on the type of name you have and its industry relevance, there are numerous methods for doing this such as: online forums, social media platforms like Twitter or Linked In classified ads websites, etc.
Additionally, your pricing strategy can give buyers an idea of the value they will receive by purchasing your domain name. It is important to be realistic when setting prices so that customers do not feel mislead.
After advertising and promoting your domain name through various outlets it is time to start making sales! When approaching a prospective buyer it helps to be prepared with all the necessary documents related to the transaction such as any registration records or ownership transfers if applicable. Once everything has been agreed upon it is time to settle payment terms and complete the purchase order before transferring ownership rights over to the customer in question. Finally, after successfully completing a sale it is vital that owners provide their customers with helpful information about how best to utilize their new domains such as DNS settings advice or website hosting recommendations for optimal performance and user experience. Keeping these tips in mind can help ensure successful sales while also creating positive customer relationships down the line which may lead future business opportunities as well!
Conclusion
In conclusion, selling your domain name can be a great way to maximize your financial return and successfully deploy excess capital. Taking the time to learn more about the process and applying specific tips for success can greatly increase the likelihood of obtaining a winning offer. Whether you are an individual entrepreneur or a business owner, being able to effectively sell your domain name should be an essential part of any successful business strategy.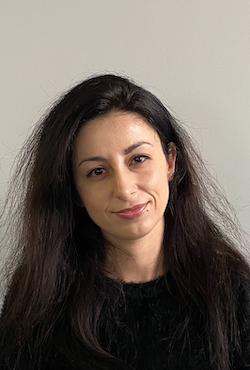 Nadejda Milanova
An experienced Content creator in the field of Search Engine Optimization (SEO) and WordPress. A true proffesional with a Master's degree focused on journalism.
Read more by Nadejda Milanova