As you are most likely aware, content marketing is an extremely powerful tool which you can use to market your company online.
It's an excellent way to show your expertise and increase your online audience, as well as help you in gaining more leads for your business.
But what is the most common challenge when creating new high-quality content?
You sit down and start writing your latest blog post and… nothing.
You are not new at this, you have been writing excellent pieces for some time now, your daily traffic increases constantly, and yet… nothing.
Constantly coming up with fresh new ideas you can write about is quite hard. Especially if you're looking to engage your audience and keep them coming back for more. How to keep the creative flow going and make sure you have enough topics for consistent traffic, conversions, and leads?
The good news is, we all get stuck sometimes. But there are a lot more better ways to come up with ideas instead of just staring blankly at your screen.
Before we dive into the topic a bit further, there are two main principles you need to keep in mind:
Make sure you write about your niche and not the product. If your business has just been launched and you are new on the market, people will not be searching for your brand or product name. Most people who are searching online are mostly looking for information, or a problem they are facing and are looking for the solution. Content which is valuable and relevant to your audience's daily lives, is much more precious than just naming out your latest products.

Create value. Your content needs to be entertaining and educational. Your target needs to be engaged and intrigued by what you're posting, they need to have fun and learn new things while doing so every time they're engaging with your content. Customer development means that you not only solve your clients' problems with your product and services, but you also discover topics they are interested in.
Now let's dive into the different ways you could use to come up with new original content.
Let your audience inspire you
What are the most common problems your readers are facing? What topics are they interested in?
If your blog has a comment section where customers can leave their comments, this is a great way to receive feedback. Most probably a lot of the reactions you get will be positive or negative statements, but there might be a few questions in there as well. A lot of them might be easy to answer with just one reply, while others might be off topic and in need of further elaboration. This is an excellent opportunity to gather ideas for your next post. Try to keep a list of all relevant questions every time you come across them.
Go back to your old content
It's also a great idea to go back to your old posts and see what you have written.
When you're coming up with new ideas, check out if the topics you're interested in have already been covered. You never know where you can find new angles which give you inspiration or you can come across posts that can be updated with more data, quotes, or new research.
For example, you might have covered topics about LinkedIn, but you don't have any points of view from a professional in that space. You can do an interview with a LinkedIn employee which could give you a thought leadership angle.
See what the competition is doing
We are not saying you should copy your competitors, that's a no-no. But it is important to see the topics they are writing about. This might help you fill in the gaps that they are missing and even improve the blog topics they are discussing.
This will also give you a good insight into what is going on in the industry. What are the latest news and trends you need to focus on?
Some of the best performing blog topics have come from doing competitive research, or following studies and newly published data from credible sources, websites, magazines, and publications. While you should not copy your competitors, you might ask yourself How can I cover this topic better, What insights can I provide and How to spin it from there?
Additionally, another great source of information is browsing through social media. Social media will let you know the main points of your target audience.
Staying up-to-date with industry news is probably the best way to provide new topic ideas for your blog.
Often, when you features become available on a certain platform or tool, it provides you with endless opportunities for new angles to explore. For example, LinkedIn created their own version of stories, which could give you topics like Instagram, Facebook or LinkedIn – which of the best stories? Or the best stories we've seen on LinkedIn so far.
Make a checklist of your criteria
Once you do get some blog topic ideas, you need to make sure that each one is aligned with the overall blog criteria. If you don't have one yet, it's probably time to set some standards around what each of your topics should cover.
Organization
Track your new ideas in a more organized manner. Use the idea generation spreadsheet where you and your writers brainstorm different ideas or just write ongoing ones.
Ultimately, this method will help you keep things organized in terms of generating consistent topic ideas.
Try to find topics which reconcile engaging subject matter especially when coming up with trends or research-based blog topics. This means finding engaging and interesting topics which in turn create compelling article titles, actionable advice, and engaging supporting materials.
You need to choose a topic which help and hook readers demanding their attention and gives you plenty of insight which you can later apply in your other marketing strategies.
What are your company's goals, products, and customer base?
When coming up with new and refreshing blog ideas, the first place you need to look at is your company's products, customers and your overall business goal. After that, narrow down the topics where you are I'm expert at.
Keyword research
After you to the initial brainstorming, it's now time to do a keyword research and analysis of the content gap.
Once you have set your mind on a potential pain point, use the best SEO practices such as doing a keyword research and content gap analysis to determine what people are interested in, and just start writing from there.
Gather domains which have similar audiences such as yourself, and do a content gap analysis. See what websites are ranking for that you aren't.
Also, it's a good idea to look at related searches and check what people are searching for. This will help you identify opportunities where you can update your old content.
Ahrefs and BuzzSumo
Another great way to get inspiration for new content is by using these two amazing online tools - Ahrefsand BuzzSumo.
If this is the first time you're hearing about them, you need to know that both of these tools allow you to see which are the most highly shared post on the Internet in different periods of time and different platforms.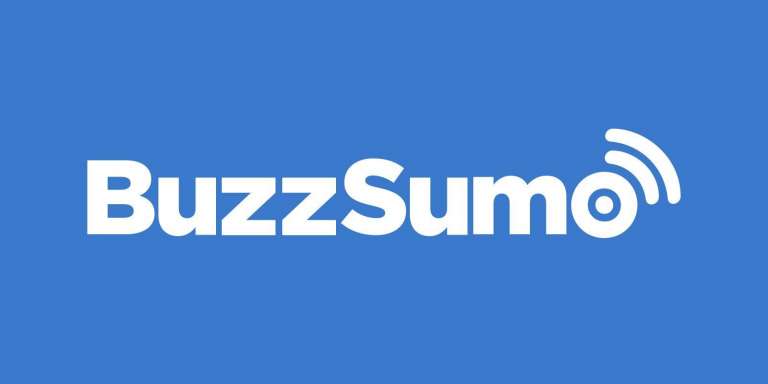 By seeing the most shared stories, you will easily figure out which are the hottest topics at the moment. After identifying them for your specific niche, you can add your own voice and expertise to the masses and forward your content to a wider audience which is eager to learn more.
Different online tools
It doesn't matter what niche your business is in. There will always be people who have some questions. If you can pinpoint these issues, you've got yourself an unlimited source of blog post ideas.
That's not the only benefit. Users will most likely type in their questions into the search engine, which could result in great potential sources for long tail traffic. The question is how do you find these issues?
You can use tools to generate questions. Such as:
Answer the public – this tool is built specifically to locate the questions which are commonly asked about a specific topic. Powered by Google auto suggest, it's combines question keywords with auto- suggested results

UberSuggest– it relies on Google how to suggest results for each letter of the alphabet.
FAQ FOX – It specializes in question keywords as in shifts through Q&A websites such as Quora and Reddit so that it could find questions which are related to your topic.
Create a list of good questions – any time you stumble upon any interesting questions, write them down. Especially, try to find questions which are not that easy to find an answer to. They are a hidden treasure as most users are too lazy to research the topic themselves which means you can do it for them by using your content.
Look for questions with a high search volume – with the help of tools like BuzzSumo and Ahrefs, you can identify questions which are most commonly asked and shared.
Write an article which answers these questions- the last step, of course, is to write the content. Write an article which answers the questions you have already identified. When creating a blog post, it's always a good idea to provide a short answer at the beginning of your article, so that you would not disappoint the readers who are looking to get an answer from your content. The rest of the article can be used to further elaborate on the topic and discuss further.
Social networks
People use social networks for a number of reasons, one of which is asking friends and peers for advice on specific topics. So why not take advantage of that?
Quara – although the social network has been around for ages, it's often overlooked. Although most content is geared towards personal experiences, it's still a pretty good source inspiration for contemplation.
Reddit – this is a goldmine to find problems people have and are looking for solutions. Find the topic which is related to your niche and do a search inside it. The network will bring up a list of posts where people have discussed this issue and provided their own solutions.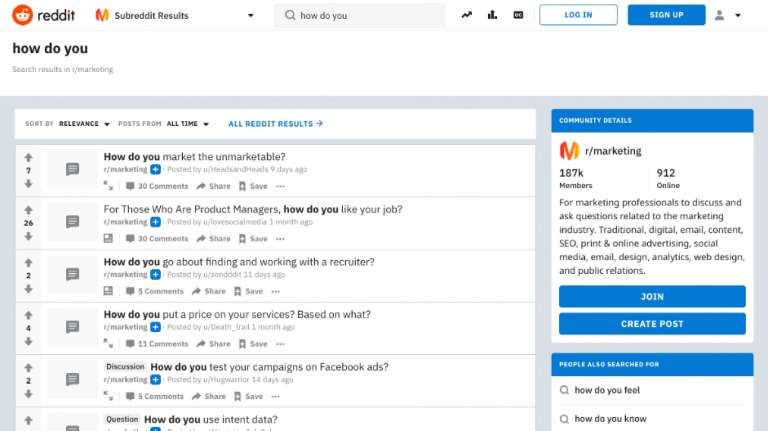 Podcasts on iTunes – iTunes gives you the opportunity to browse through podcasts concerning your niche or industry depending on popularity. This way you can see topics which people are downloading and listening to. It's a great way to find experts in your industry which you can interview or get quotes from. This will significantly increase your content value.
YouTube – YouTube is one of the largest search engines which is why you definitely need to use it to your advantage. It's so easy to find ideas for your content by searching for videos in your field and using filters to sort them through a number of views in popularity. Simply scroll through the comments and there you have it - tons of new ideas!
Interview industry experts
It's not always necessary to create good content by yourself. Interview expert in your field and access their networks. One of the easiest ways is by using an influencer or an expert. They are always eager to share the post and show the world another platform they have shared their expertise with.
Idea generators
If you have already tried all the other ideas, it's time to use an idea generator. In most cases all you need is just a good subject line to get your creative flow going.
There are a lot of different online generators which can help you with this process most of them require just a noun or a theme and the tool will do the rest for you.
Klock.work idea generator – all you need to do is type in a noun inside the search box and you get 50 possible headlines. You can see the category of each idea, as well as some template ideas for infographics.
Link Bait Generator – if you're struggling with coming up with eye-catching titles for your blog post, check this tool out. It can be a pretty handy tool, but double check the titles as sometimes they can be quate ridiculous.
Conclusion
All of the strategies and tools we mentioned above can be used in every niche and industry. Good writers come up with their own stories and ideas, but great writers rely on research and their readers so that they can figure out what the audience is looking for.
One of the most difficult part about content marketing is coming up with new ideas. It's not that hard to maintain the consistency but the main thing is to rely on your audience.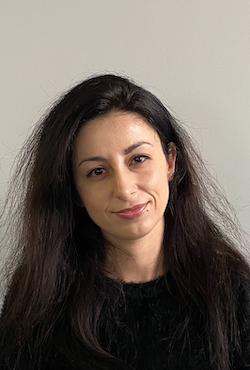 Nadejda Milanova
An experienced Content creator in the field of Search Engine Optimization (SEO) and WordPress. A true proffesional with a Master's degree focused on journalism.
Read more by Nadejda Milanova