Using Facebook is an effective way for your business to connect with its customers. Through publishing posts, photos, videos and more, you can reach a wide audience and engage with potential customers and clients.
When setting up a paid Facebook ad, there are a lot of boxes you need to check.
Are you targeting the right audience? Are your image dimensions up to scale? Are you running the right type of adverstising? It can get a little confusing at times.
But for a business to get the most out of Facebook, advertising is the road to success. By learning how to advertise on Facebook, you can target your ads to help reach the right audiences.
So how do you get started with Facebook advertising? Take a look at our simple guide.
Decide on your objective
Facebook's Ads Manager makes it very easy for you to get started with ads. Simply select your Ads account, and click 'Create' to get started.
You'll be given a menu that lets you pick your objective. These are split into three categories: Awareness, Consideration, and Conversion.
Awareness
Awareness campaigns can help generate interest in your business or brand. This can highlight your business' key selling points to pique the interest of potential customers. Awareness Campaigns include:
Brand awareness Reach
Consideration
Consideration campaigns are designed to help people seek out more information about your business.
The categories include:
Traffic
Engagement
App installs
Video views
Lead generation
Messages
Conversion
Conversion campaigns are designed to encourage people to buy a product, make contact or another type of action. Conversion categories include:
Conversions Catalogue sales Store traffic
Choose your audience
After deciding on your objective, you'll need to come up with a name for your campaign (only you will see this) and start building your audience.
Facebook allows you to choose to target your ads to a number of demographics. This includes location, age, gender and language. You can select multiple targets within your ad.
As part of the menu, there's an Audience Size indicator that's designed to show you the potential reach of your ad.
You'll also receive your Estimated Daily Results, which will tell you your potentially daily reach and page likes you could receive through your ad. These are just an indication, but the data will become more accurate as you increase the number of ads you run.
Detailed targeting
Beyond the initial demographics, Facebook allows you to target audiences in more detail. This can be used to target (or exclude) users according to their interests, behaviours, etc. It can help you get really specific about what you target, such as those who like 'TV comedy' but could exclude those who like Friends.
You can also target based on Connections. If you're looking to attract new audiences, for example, you could exclude all of your existing followers. Or you can choose to include only those who have a connection with your business already. You can also choose to target friends of people who like your page.
With several different targeting options, you have the ability to create multiple types of ads through Facebook. This allows you to test with different audiences to see which ones pay off.
Choose where you want your ads to appear
Facebook provides multiple placement options. For the simplest solution, you can select 'Automatic Placement' and let Facebook do the work. But if you have clear ideas on where you want your Facebook ads to appear, you can select specific placements, including:
Devices - including desktop and mobile Platform - you can advertise on Facebook, Instagram, the Audience Network, and Facebook Messenger Placement - you can choose if you want ads to appear on Feeds, Stories, during streams, messages, articles, apps, and websites outside of Facebook. Mobile devices and operating systems - you can choose to advertise on iOS, Android, and other systems.
When you choose Automatic Placement, Facebook will select the best placements on your behalf, which will place your ads across all possible platforms.
Set your budget and schedule
Facebook provides several budget options to help you select the right amount of spend for your needs. You can choose a daily budget or a lifetime budget, helping to make sure you don't spend more than you can afford. You can also use Facebook's Bid Control option to put a maximum bid price on actions for your ads.
You can also schedule your ads. They can run at certain times and dates (useful if you know when your audience is most likely to be online), and can be scheduled in advance to help with your campaign planning. You will need to set a start and end date for your ads.
Create the ad itself
With all of your targeting taken care of, it's time to focus on the content of the ad. Ads can contain photos, graphics, videos, and can also contain multiple types of media in a Carousel or Collection ad.
You'll need to insert your media and draft the text that goes with your ad, filling in the title and link fields to make sure you're ad prompts the right action from the user. Facebook also allows you to choose buttons for your ad, including 'Book Now', 'Learn More' and 'Contact Us'. There is a preview on the right-hand side that shows you what your ad will look like before you hit publish.
Hit 'Publish'
Once you're happy with your ad, you can hit 'Publish'. Facebook ads aren't published straight away - there will most likely be a review period while Facebook verifies that your ad is ok for posting. It's worth understanding how ads get approved to help make sure you stick to their advert guidelines.
Once your ad is approved, it will run according to your budget and schedule. You can track its progress in your Ads Manager. You'll also have the option to pause or extend your ad, as well as increase/decrease the budget as needed.
Your insights will tell you how many people your ad has reached, the cost of this reach per person, as well as details related to your specific objective. Once your ad has finished running, it will be included in your monthly invoice from Facebook and billed to your payment method.
Facebook ads offer a lot of potential to help you boost your business and connect with new or existing audiences. As you get to learn the different features of Facebook Ads, you'll be able to experiment with different types of objectives and ad types to help find what works for your business.
As a simple and affordable marketing platform, using Facebook Ads could be just what you need to grow your business.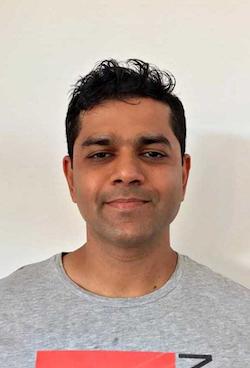 Martin Hemlock
A devoted husband & father to 2 furry kids, coder, table tennis player & salsa dancer. Loves peeking at code & fixing sites; WordPress & DIVI fanatic.
Read more by Martin Hemlock