Undoubtedly, today we are facing a challenge that requires rapid adaptation to constant change. However, every difficulty is a new opportunity! Opportunity for new horizons in the face of online presence. That is why we are on hand - ready to support any business that wants to develop its potential online.
Every business has the chance to create something innovative and thus not only to preserve its activity, but also to progress.
It's time for more specifics. And the ideas are already knocking on the door!
Transform your business online
In recent decades, humanity has created a parallel reality called "digital space." It allows us to transfer some of the functions of our business online. A great example of this are all retailers who rely entirely on physical stores. You may not have been to online stores before, but when everyone is restricting their social contacts, online presence and commerce come to the rescue.
Today it is quite possible to make an online store for a day and start your sales as soon as possible. Register a suitable name (domain), choose a platform, upload products, photos and descriptions, integrate payment methods and delivery methods. And done!
But an online store is just one solution.
Let's look at specific examples of businesses facing the challenge of growing, but in a different form:
You have a restaurant. Put all your efforts into food delivery. Whether you are a restaurant or selling snacks, pastries, cakes - no problem! Upload your menu online and arrange home deliveries.
Clothes, shoes, accessories, household goods. Currently, online is the best place for your products. If your store has stopped working, you can sell your product online. Choose a platform, upload your products and advertise them. At present, consumers perceive the purchase of goods online as safer.
You offer dry cleaning. Add to the service the option to take the textile from home and return it in good condition.
You are an instructor (fitness, yoga, tae-bo). Teach remotely - share videos, write articles, make online programs (paid or free), write an online book and advertise it. This way you will reach out to your fans to keep in shape at home. They will thank you - we guarantee it!
Health consultant, nutritionist. Bring your business entirely online and give remote consultations, prepare paid regimes, create "Challenges" and involve as many people as possible in them. After all, food is health, and health is currently our most valuable resource.
Organize events, gatherings and meetings. Take them all out in the digital space and attract the community that loves such events. Organize webinars, videos, online meetings and make them interactive.
You make repairs of equipment, electrical appliances and peripherals. Show your services by using a website. Organize the transport process to pick up the damaged equipment and return it with delivery. Point it out on your site and make it a competitive advantage.
Animators, nursery schools and schools. Consider online alternatives to keep the interest of young and old, dedicated to training and entertainment. You can create video content, interactive digital activities, lessons and activities for children at home. For example, ballet lessons, scientific demonstrations, do-it-yourself videos and more. You do not need a large resource. You can even shoot this with your phone, and the platforms on which to upload videos are many. Gather them in one place on your own site.
You consult or teach. Do it entirely online - register your clients through the contact form on your site and conduct consultations entirely online. From business consulting, legal issues, accounting services, to private lessons. You can easily maintain your business in the digital space.
Psychologists, psychotherapists, psychiatrists. You can remotely hold meetings with your clients. Make a website, announce that you do your therapies remotely and you will see how much value you will give.
Of course, the possibilities for positioning many businesses entirely online are endless. Unleash your imagination and consider the extent to which you can transfer your activity to the digital space.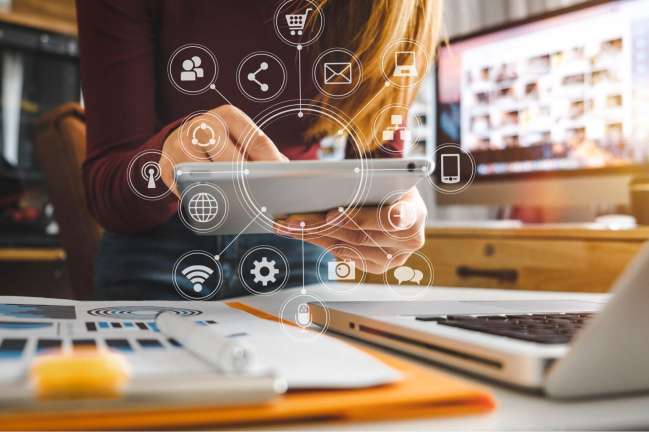 Complement your business with online activities
Not all businesses can be fully migrated online. BUT! Now is the time to position yourself online. Why? Because right now literally everyone is online. You can support your business with a variety of online activities and keep your customers close - though not physically.
The web and the internet allow us to reach people from anywhere in the world. Now you have more time to build your site, refresh your existing site, and be more active in social networks. You can upgrade your online presence with:
Podcasts;
Video tutorials;
Webinars;
Live videos;
Blog posts and tips;
Email marketing in the form of newsletters;
Suitable digital advertisements;
Faster service by chat, email, phone.
Now is the time to add value to your customers and integrate your business into this environment.
Train and consult users online;
Share your knowledge and short valuable tips;
Give them ideas of what to do at home;
Show them interesting facts;
Prepare something practical for them;
Keep them informed about your business;
Organize digital meetings, events, self-help groups and more;
Remind them of you from a distance!
Some specific examples and ideas from us:
You have a company for landscaping and gardening. Great! It's time to present it online. Help your customers maintain the healthy appearance of their plants with useful tips published on your site - blog posts, videos, podcasts, webinars.
You own a flower shop and have a passion for arranging. Share practical tips online and create a search for your physical services.
Taking care of pets or run a veterinary clinic. Teach people how to take care of their pets remotely and at home. They need your advice. Publish relevant articles and videos with essential recommendations.
You have a travel agency or you are a guide. But how to develop your business from home? Support it with your own website and introduce them to the history of favorite destinations. Create a virtual map of tourist sites, lists of destinations that you think are a must. Imagine something that few people know. And all this remotely. Keep in mind that this will affect the demand for your service, because you get involved with good ideas in times of social isolation. Remember: One day people will start traveling again. Then they will remember you and the valuable information you share.
If you have a beauty salon, now is the time to support your business with online activities. Create a website and fill it with valuable content that will gain the trust of your potential customers. Write articles in which you give advice on maintaining hair, skin and nails at home. Video tutorials with different tricks are also suitable.
You have a hotel, a guest house or you rent properties. Create a strong need for users to call you.
At the moment, online is the best place - make a website, support it with useful information, share it on your social channels.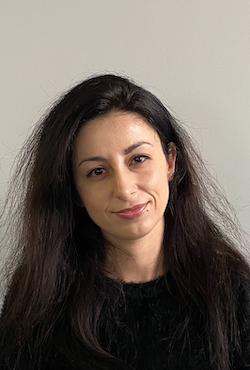 Nadejda Milanova
An experienced Content creator in the field of Search Engine Optimization (SEO) and WordPress. A true proffesional with a Master's degree focused on journalism.
Read more by Nadejda Milanova