Copywriting can be a daunting task. It doesn't matter whether you are writing product or service descriptions and ads, there is a lot of work which takes place, and repeating the same task over and over again can be draining. Also, writing engaging marketing content can be so difficult, especially when you are looking to create copy which would make leads to take action.
Have you ever faced writer's block? You are at this stage when you lack inspiration, any important ideas and just stare at your blanc screen.
This could only lead to wasting precious time and potential new clients if you do not have convincing marketing content up and running.
Wouldn't you like it if you had a machine that, with just a few instructions would be able to generate quality content?
This is now possible thanks to AI copywriting tools. Their secret lies within the fact that they are powered by machine learning.
What is AI Copywriting?
In its essence, AI copywriting is computer-generated writing which is created with the help of language processing tools.
The first thing you need to do is decide what you will be writing about and what type of content you need. This could mean anything: blog posts, descriptions, short ads even. Then, you need to set up specific parameters which the tool will follow.
Once you enter your requirements, the tool will generate content based on these same parameters by making an analysis of similar existing content on the web and processing it in plagiarism-free and brand-new content.
The best part is, that such content has excellent readability, as is sounds just like it was written by a human copywriter.
What gives the automated copywriting tool some extra points is the ability to create engaging, persuasive and conversion-oriented marketing content and copies.
Also, there are several other benefits when using AI tools for copywriting.
Do you need AI Copywriting tools?
There are a number of reasons why you might be needing AI copywriting tools in the future.
First and frankly most important, it saves you time. These tools can be much faster in analyzing data and can generate articles instantly. As they can be online 24/7, this means they will make content while you sleep!
Also, it's extremely convenient. If you are in dire need of bulk content like product descriptions, these tools will do the work for you, so that you can focus on other important marketing tasks.
And finally, AI tools are extremely helpful if you are suffering from the terrible writer's block which we mentioned. Whether you need help to generate new ideas or content, these tools can be of tremendous help.
If you are too busy with multiple projects and content creations for each of them, AI copywriting tools may be worth your time.
How to Choose the best AI Writing tools?
The criteria you would need to follow is:
Your chosen software needs to be using artificial intelligence as well as all other compatible tech to create better content. Currently, GRP-3 writing model is the best available technology on the market.
The generated content needs to be of high quality. It should completely match or even supersede the content created by a human copywriter. And let's not forget, it needs to be readable.
The tools should be able to create multiple copies of one content so that there are no duplicacy problems.
The generated content should be grammatically error-proof. You should not invest extra time in correcting and proofreading the grammar. Your chosen software needs to be smart enough for that.
The AI tools needs to work fast. Also, ideally it should require as little manual effort as possible for generating the desired content.
When operating and creating the content, you should have full control. The software should be user-friendly and no technical knowledge needed.
Your tool needs to have flexible and affordable pricing plans so that it does not offer just another extra burden on your pocket.
And let's not forget, it needs to have excellent customer ratings and reviews.
What do you need to look for in an AI Copywriting tool?
Bellow you can find a list of all the benefits you get from a copywriting software:
These tools are highly sufficient and advanced. In a matter of seconds, they are able to create several copies of the content you need. If we write the content ourselves, it might take up to several hours to do a good job. It can be a life saver if you lack the needed time.
Using AI copywriting tools can save you tons of money. If you are a business owner, you have most likely hired expensive writers to create content for you. And they charge a lot! The copywriting software will get you the same results but much cheaper.
A lot if these tools are multi-purpose copywriting tools. In most cases people used them for blog posts or sales pages. But they are capable to do so much more. Just choose any software and you will see a variety of options in terms of features.
What Type of Content can AI Tools Create?
With AI tools you have multiple features and the option to create content and copies for any purpose.
They are great for:
Websites
Landing pages
Sales pages
Meta description
Headers
Blog
Intros/outlines of posts
Full blog posts
Content paraphrasing
Article summaries
Social media
Ads
Captions and posts
YouTube titles and script
LinkedIn bio
eCommerce
Product or service description
Shopify and Amazon product descriptions
Features of products
Sales emails
And this is not all. There are several other ways in which you can use AI software.
Limitations
Similar to all digital marketing tool, AI copywriting has certain limitations.
Although AI technology is truly impressive, the content produced is not entirely original. It's after all a machine, which is fed content and articles created by humans and mixed up together creating something new.
AI tools can create great copy, but it does not make it original.
Also, they cannot substitute human emotion, which at the end of the day, is what matters most in marketing. In terms of attracting new customers, it's feelings that persuades them to buy you products. This is why it's essential that you invoke emotion with your writing.
In short, while it might be helpful for bulk projects, AI copywriting is not the best choice if you are looking to create more emotion driven, true quality content.
Another thing you need to take into account, is that AI tools are not very intuitive at picking up the awkward phrasing. Although writing may be grammatically correct, you would need to proofread everything.
In conclusion, AI tools can be a great boost to your marketing efforts, but they cannot completely substitute human content creators. But you can consider them as a great and useful tool in your marketing arsenal.
Now, let's explore some of the best AI copywriting tools on the market.
Best AI Copywriting Tools
Here are our top picks:
Suffering from writer's block? Don't worry, CopyAI will save the day. Need help with social media posts, ads, or just brainstorm some topics, this tool will get your inspiration back in minutes.
It's simple enough to figure out. It used an advanced machine language model, to present original copy instantly. You just provide the keywords, some phrases, and basic descriptions and let it do its job.
Features
A great thing about CopyAI is how easy it is to work with. You just need to provide a few words in order for it to generate copy which includes product descriptions, Instagram captions, even product value.
The tool stands out thanks to its suite of idea generation tools. Whether you are stuck with what to write or need some idea about posts, CopyAI is your best option.
Price
You have 2 packages to choose from. The Solo package will cost you $420 per year or $49 monthly, giving you all access pass to its tools, 24/7 support and unlimited runs.
Your other option is the Multiple Seats package which is a good option for larger businesses as it includes collaboration tools for multiple teams. You need to request the price for this one.
And let's not forget, you have a 7-day free trial.
If you are having trouble expressing your thoughts, Wordtune can be a life-saver. The tools works with you in real-time, helping you to reword and rephrase content without affecting the quality of the content.
It's great for marketing professionals who may need help when writing copy and needing some extra help on how to shape it. You save precious time instead of agonizing over sentences and word choice, allowing you to enjoy your creative freedom.
Features
Wordtune is your virtual assistant when you need help with rewriting articles of fixing sentence length. It could be very useful if you are looking to repurpose your old content.
If you add the Chrome extension, you can immediately use it across different platforms and websites such as LinkedIn, Twitter, or Grammarly, which in turn makes it one of the best AI copywriting tools on the market.
Price
If you need help with some sentence or two, there is a free plan available.
But if you are looking to access features like tone controllers, sentence length controllers, and word searches, you might need the Premium package. It will cost you $24.99 for a month or $119 yearly. You have access to all features aside from team billing.
If you are running a large company with multiple teams, then Premium for Teams is your new best friend. The price can vary depending on your needs.
Need some help with driving growth or scaling your marketing using copy? Check out this cool tool.
Whether you are managing the marketing in-house or you are a freelancer, with Copysmith you use tools which will help you boost your growth by using tailored marketing, and just good copy.
Features
With Copysmith you get a great range of tools for copywriters and marketing teams alike.
For instance, let's say you have your own ecommerce store, with Copysmith you can generate a FAQ section, as well as an unlimited number of product descriptions. Or you are looking for taglines to add some bounce to your brand profile? With Copysmith you can create engaging copy for your clients.
Price
Alas, Copysmith does not offer a free trial, but if you have the budget for it, you can choose from 3 plans.
The Starter package is $192 yearly or try out the monthly subscription which is $19 per month. In return you'll get a total of 20 plagiarism check per month, Chrome extensions and Google Ad integrations so that you have access to support inside your browser.
The Professional package will cost you $600 per year or $59 per month. This includes all features from the Starter pack, as well as extra plagiarism checks and 100 generated blog post.
And finally, the Enterprise package, comes at a $5,088 annually or $499 monthly. You have unlimited blog ideas and plagiarism checks included, as well as a suite of integrations like Shopify.
If you rely on data when making important decisions, check out Wordsmith. The platform generates quality content after analyzing a huge number of data sets, so that you get info on everything, from journalistic data to financial reports.
Features
Similar to Copysmith, it's all about the scale with Wordsmith. You simply need to create a template, set up some variables, and the tool generates multiple alternative scrips.
It's also pretty great for presenting financial data in easy English so that you get help with your tracking needs and financial reporting.
Price
Unfortunately, you can only get a price upon request as you would need to provide more details about your personal business needs and type of content you are looking for.
If you are on the lookout for a tool you can scale as your business expands, Writesonic might be what you need.
This tool can help you to create everything from Facebooks ads to landing pages, as well as increasing your chances of ranking higher on search engines. Just choose a template, provide a description and Writesonic will offer multiple samples you can choose from.
Features
It's an amazing help for marketers who wish to automate the more mundane writing tasks such SEO meta descriptions or emails. The billing options are quite flexible as it depends on your needs.
A great feature is the landing page generator. By offering just a few key details. You can produce an engaging and optimized landing page.
Price
You have 3 options to choose from:
Starter: $29 monthly or $25 per month for the annual subscription. And you get 75 credits to access the most basic features like content rephraser and SEO tags.
Professional: $99 for monthly or $89 per month for annual subscription. You get features like blog outline and 150 credits.
Business: For the pricier option of $449 per month for annual subscription or $499 for monthly, you have everything included on the professional package, as well as 1200 credits for features like advanced article writing.
You also get 10 free credits to check out the different functionalities before choosing a package you like. Or, you can pay per project if you have different content needs.
Can AI replace human copywriters?
That would be a definite No. AI cannot create content without help. It simply recycling information which is already online. This is a great opportunity for really good content creators to show off their skills and create new, engaging and top-notch posts.
Conclusion
Now that we have discussed the best available AI copywriting tools, it's about time to choose the best one for you and start generating content.
Although, given the tremendous number of features which each tool offers, it might be almost impossible to choose the best one.
Whether you are an overworked copywriter or a busy marketer, with AI copywriting tools you can boost your content creation and achieve your business goals. It's super easy to use them and, the best part is, they offer quality, engaging content suitable for your needs.
As all AI copywriting tools are different, it's best to check the free trials first before committing to one. This will give you the chance to see how each works and which would best support your needs. Once you are entirely satisfied, you can then upgrade to premium plans.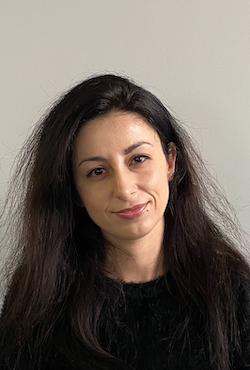 Nadejda Milanova
An experienced Content creator in the field of Search Engine Optimization (SEO) and WordPress. A true proffesional with a Master's degree focused on journalism.
Read more by Nadejda Milanova