Cookies on the web enable websites to store key information like your login credentials and items you've browsed. They can store information like your likes and dislikes and create a more personalized experience for the user. However, while cookies make websites more efficient, they can also put user data at risk.
Cookies in WordPress
Cookies are small files that store information about a user as they browse the web. They are used for a number of different reasons, including remembering a user's login credentials so they don't have to constantly reenter passwords and remembering what they have been looking at on your site. Some cookies note specific user behavior, such as when they last visited your site.
Cookies are everywhere on the web, and for good reason. You can't imagine how frustrating browsing would be without them. These little files allow websites to 'remember' information, like your name or where you live, making your life easier.
How WordPress Uses Cookies?
Cookies are one of the most common ways that websites interact with visitors. WordPress has two types of cookies: session and persistent.
Session cookies are created when someone logs in to a site, which saves time by not having to log in again every time the browser closes. Persistent cookies are more permanent, and they store information like site preferences, user IDs, shopping cart contents, and login status.
WordPress cookies are an important part of how your website works. If you comment on a WordPress site, it will save some of your details so you don't have to enter them again. This includes your username, email address, and more. Cookies are safe even if someone gains unauthorized access to your website because they live in each user's browser. They're often used on websites for sensitive information because of this.
How To Add Cookie Consent in WordPress?
Fortunately for users, there are plenty of great cookie plugins pout there. These plugins will show the user a pop-up when they first land on your site that says "Hey, I need cookies to work." The user has three options: to allow all cookies, to pick and choose which cookies to accept, or to reject them altogether. If they reject cookies, their access to your website should be restricted.
We recommend trying out these plugins that'll ensure that you get the necessary consent and create a cookie policy for your website.
How WordPress Plugins Use Cookies
Cookies are used extensively by WordPress plugins and other third-party tools like related posts. A cookie notice may be required in some cases because these days, cookies can be harmful to your business. For example, related posts plugins take advantage of cookies to store which pages the user has already seen. In most cases, these cookies are harmless. However, these days, they might need to display a cookie notice on their website.
Privacy is more important than ever. Websites are recognizing this and responding with measures to assure customers that they care about their privacy.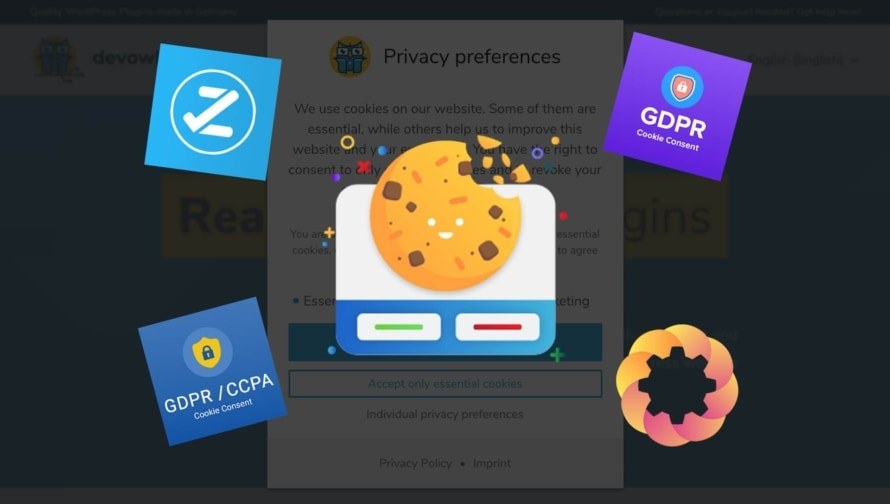 CookieYes GDPR Cookie Consent & Compliance (CCPA Ready)
CookieYes GDPR Cookie Consent & Compliance (CCPA Ready) is a popular (over one million WordPress downloads) premium plugin for ensuring your site complies with cookie laws. It supports the EU's GDPR and California's CCPA, as well as the CNIL (France), LGPD (Brazil), and POPIA (South Africa). With CookieYes, you will never need to worry about cookie compliance again.
The Cookie Notice plugin enables a WordPress cookie notice with options. If a user rejects cookies, they can still access the site, but the site will make less money from them. Alternatively, you can set an option to make acceptance automatic if a user scrolls. You can also add a CCPA button to the cookie notice, to make sure your visitors know they can say no. The Banner plugin can be shown in your header or footer, and has customizable visibility.
The Premium version of this plugin costs $69 per year and includes many features, such as cookie management, location-based exclusion of cookie notices, and automatically blocking scripts like Google Analytics. Users also receive a customizable cookie banner privacy overview, the ability to import and export their cookies, and an optional consent-renewal following a change in policy.
CookieYes is an excellent way for any WordPress website to incorporate GDPR compliance. It has a 4.9/5.0 rating in the plugin directory, which means that it's perfect for any site that needs this type of protection.
Cookie Notice & Compliance for GDPR / CCPA
Cookie Notice & Compliance for GDPR / CCPA) are two new regulations that have come into effect recently. They are designed to regulate data privacy for all users of the Internet. Cookie Notice & Compliance for GDPR / CCPA will create a bar on your website once it is installed, which informs visitors of the cookies being used on the page.
Some great features include:
Customizable banner for notifications with included consent buttons
Consent via close, click, or scroll.
Cookie expiry options
Selector for Consent duration
Link to your privacy policy
Metrics for user consents and allowed third parties
Analytics
Script blocking
Consent record storage
Support in multiple languages
SEO friendly
With its impressive features and free price, Cookie Notice & Compliance for GDPR / CCPA is a must-have for any website that handles user data. The plugin currently has over one million downloads, earning it an average rating of 4.9/5.0 stars.
WP AutoTerms
WP AutoTerms is a powerful and easy-to-use plugin that will help you create the legal agreements your website needs to avoid falling foul of data privacy laws, as well as make your website compliant with GDPR.
Some useful features you can find are:
Creating various GDPR and CCPA compliance documents
Cookie notice banner
Endorsements disclaimer for affiliates and sponsors
Customizable
WP AutoTerms is a plugin that is available for $39 per year with discounts for more domains. It also has a free version, but it does not meet all of the requirements of GDPR or the CCPA.
Complianz
Cookie consent has never been so easy — Complianz is a full-featured tool that creates cookie notices for a selected jurisdiction, and optionally multiple regions. The premium version includes "cookie walls", depending on the region(s) to be covered.
The free version of this plugin is limited to one region and basic cover, but it may be sufficient if you need an easy solution:
Customizable cookie banner with animations and different templates
Configure one region but can be applied worldwide
Create a cookie policy, as well as terms & conditions
Consent management features for proof of consent, DNSMPI requests, cookie scan ,and auto consent for bots
Script blocking
39 translations
Upgrading to the premium plugin costs $45/year and brings many additional features. Let's check out a few of the most important ones: Support in Multiple regions Creating extra legal documents Extra CMP functions Legally validated translations Updates and support 30-day moneyback guarantee
Complianz is a free plugin for WordPress that offers enough features to satisfy EU regulations. But if you need to cover many regions, the premium version is where it's at! With over 200k downloads and a high rating of 4.9/5.0 stars, it has satisfied its customers.
Conclusion
The EU is setting the global trend with its GDPR, and this means big implications for small businesses. Data privacy rules are tightening globally, so it's important to be aware of your site's compliance. It could be easy to fall foul of regulations without realizing it. There are plenty of free cookie consent plugins that can help you stay compliant, but you must use them.
If you've not yet complied with the new cookie law, we'd love to hear your opinion on which plugins you think would be great for you.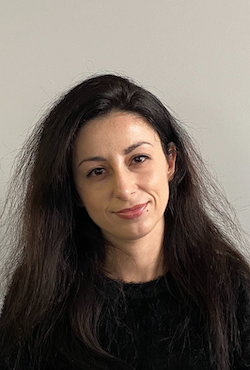 Nadejda Milanova
An experienced Content creator in the field of Search Engine Optimization (SEO) and WordPress. A true proffesional with a Master's degree focused on journalism.
Read more by Nadejda Milanova