Often referred to as domain resellers, domain names are purchased from the registrars for their clients. Are you looking for a site but can't get your hands on the domain name you have chosen? In this case all you need to do is get in touch with a domain reseller who will in turn look for an alternative domain names or get the domain name of your choosing.
This process is called a domain name reseller. The hard part is choosing a good account provider who will do the job.
How to choose a Domain Reseller?
It's important to know that not all domain name resellers have a license to sell all domain name extensions. For example, some can only sell domains with country-specific extenstions like .io, .ly, .in.
Each company can offer different services together with the domain name registration. Some can offer cheap domains as a promotional offer while others use add-ons when attraction new customers. When choosing a domain reseller be on the lookout for the some of the following criteria:
Registration Period and Pricing
When choosing a reseller, always look at the prices. For instance, some companies offer low prices upfront during the first year of registration, but when you renew your subscription, they are significantly higher.
Usually, you can register a domain name for at least 1 year, but some companies require a minimum period of 2 years. A domain name can be registered for up to 10 years.
Don't forget to check the additional fees for transfers, renewal, etc.
You can move domain names from one domain reseller to another. Usually, that doesn't need to happen straight away, but if you are having issues with your domain reseller, then do it.
Note, that domain transfer is not possible in the first 60 days of registration. After that you can move it to any company of your choosing.
Most domain resellers make it easy to transfer domain names without extra charges. In some cases, however, they can charge extra to remove domain lock.
Make sure your carefully review the transfer policy before buying a domain name.
Domain Expiration Policy
Usually, domain names are registered for a certain duration of period. It can be renewed before the expiration date, but if you forget to do it, then it's available for anyone to register it.
This means someone can take over your domain name, which can be terrible for your busines. To avoid this, set-up auto-renewals for your domain name.
It also a good idea to check your domain reseller's expiration policy. Some companies offer a certain grace period which allows you to renew your expired domain name.
Add-on Services
It's a good idea to review the extra services offered by the domain reseller. While you may not need them now, it can always come in handy at some point.
Such services can include domain parking, privacy, extended expiration protection, and more.
That being said, let's take a look at some of the best domain name resellers and which one is good for you.

ResellerClub provides affordable plans for those of you looking to build your own reseller hosting business. Of course, everyone can sing up for their range of packages which also offers shared hosting.
ResellerClub is a good option for business owners, small or not, who are looking to add web hosting to their services. It also provided inexpensive hosting for general users, while the company has data centers in 5 different countries: US, UK, Turkey, India and Hong Kong. They also offer 24/7 support line and pretty decent prices.

The company makes it extremely easy to start your own domain name reseller business, as they offer competitive prices and while-label platform. Enom currently has over 6.5 million domains registered, 22 000 + resellers in over 150 countries. That's some impressive figures! This reseller offers a powerful platform with flexible integration, while they automate all the complex stuff for you. Their award-winning 24/7 customer support is based in Canada, providing live contact with an experienced team who has all the necessary knowledge to solve your problem.
Enom is a great service for website builders and eCommerce platforms, hosting companies, business and creative service companies, as well as tech companies.

NuSec is a white-labeled reseller that offers excellent prices for their plans. You can choose from a Pro and Premium version, while each plan includes unlimited domain name and URL registration options. The company offers a fully white-labeled solution. You can make any customizations you wish to the name servers the customers would like to point. It also gives you the option to promote your brand and have full control over the message to all of your customers.
You get unlimited bandwidth with tons of disk space. Not to mention the state-of-the-art site security, offering a 365 days 24/7 support. They offer global DNS, DNSSEC, Domain registrar, while also increasing the revenue earned per domain with a NuSec product, and increasing the share the customer's online presence spends.

Hexonet is a very trusted platform chosen by thousands of resellers, individuals, startups and other service providers in over 110 countries around the globe. The company currently manages over 3.8 million domains for its clients.
With offices in Canada and Germany, Hexonet offers top notch support focused on bringing customers the best tech solutions. They provide one of the widest selections of TLDs available, as well as competitive pricing. Customers have full control over their domain and how they are managed, with the option to transfer domains quickly and with almost no effort.
Conclusion
There are endless possibilities when choosing a domain reseller. Each of them offers basically similar services so it depends on your personal needs and which one you think would be good for your business.
We hope today's articles was helpful and don't forget to drop a comment bellow to share your thoughts!
A domain name is a fundamental part of a website - it's the address you visit or type in to your browser to visit your website. Recently, there's been an explosion of available domain extensions - so no longer do you just have to have yoursite.com or yourwebsite.co.uk - you can have yoursite.club or yoursite.pro amongst many many more. Use our domain search tool to find a great available domain name for your new website, and complete the checkout process to purchase the domain name and add it to your account.
Can I get a free domain name?
We do not include a free domain name registration with our charity hosting. However our prices are the lowest around.
Can i transfer my Domain names to Stablepoint?
Yes, you can transfer over a hundred different types of domains to Stablepoint - from .com, .net, .org, .uk and many more. The option to transfer a domain is available in your client area. Some domains require a transfer fee to be paid at the time of transfer. Where this is the case, a year gets added on to the renewal date once the transfer completes successfully. Other domains, like .uk domains are free to transfer and the renewal date doesn't change.
Once you've placed a transfer order, you'll be updated on a confirmation email for when the domain has been transferred in to us or if there's any other steps you need to complete.
Can I host multiple domains on my hosting account?
You can host multiple sites by using Addon Domains on all of our hosting packages apart from the Go and Starter which only support a single distinct site. Both Go and Starter packages do support Domain Aliases, which means you can point multiple domains to the same site. For example, you could have yoursite.com, yoursite.co.uk, yoursite.net all pointing to one website.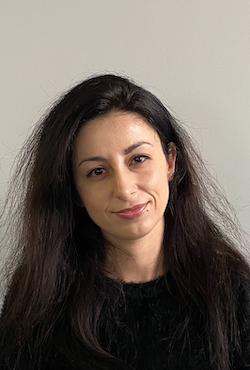 Nadejda Milanova
An experienced Content creator in the field of Search Engine Optimization (SEO) and WordPress. A true proffesional with a Master's degree focused on journalism.
Read more by Nadejda Milanova