The world watched as the pandemic killed many people and led to a historic shift in the job market. It also led to companies allowing employees to work remotely more often than before, with the most estimated percentage of the workforce working remotely being 70% by 2025. Remote work is here to stay. Think 2020 is the beginning of it all? You're wrong. Remote work is continuing into 2021, and for many years to come.
Remote work is here to stay
The percentage of people working from home in 2020 is expected to double in 2021, according to Enterprise Technology Research (ETR). Erik Bradley, Chief Engagement Strategist at ETR, says it's all about productivity. "Remote work is working," he said. "We all thought there would be more remote work after Pandemic-19, but we didn't expect the numbers to double from pre-pandemic levels." Gartner's recent CFO survey revealed that 74% of companies plan to permanently move employees to remote work after Covid-19. This is not surprising considering that Big Tech companies like Amazon and Google are paving the way.
Twitter, founded in San Francisco, is one of the many companies who allow employees to work from home indefinitely. This is because of the heavy traffic and small office space. Recently, Square has adopted the same policy and will give employees the opportunity to work from home indefinitely after their offices reopen. In late May, Facebook CEO Mark Zuckerberg told his employees that they would work from home indefinitely.
Remote work means less office space. As the remote workforce continues to grow, more office space will be available in the world. Completely remote companies without headquarters are forming in the wake of companies who have decided to reduce their office space for hybrid teams or who have decided to get rid of office space altogether.
REI's not sitting back. Earlier this summer, the company announced that it was selling its unused 8-acre corporate campus in Bellevue, Washington. The company wants its employees to "lean into remote working." CEO Eric Artz says that remote working is an integral part of the normal way of things for employees.
When it comes to work, meeting in person can be a great way to get new ideas flowing. But remote days are also great for getting work done. Plan your workflow in advance by dividing your day in half. One half is in-person time for brainstorming, meetings, and team building. The other is remote time for independent or group projects you can do at home or in the office.
Remote work is hard because it's harder to show off achievements face-to-face. But you'll need to do an even stronger job of highlighting your engagement remotely for the years ahead to stay on top of new opportunities.
Working from home can be lonely. But there are still ways to stay engaged! For example, when employees are in remote settings where they mostly communicate via email, it is harder for them to be engaged and for employers to tell who the leaders are. To fix this problem, remote workers can participate in virtual events, be active in online meetings, and keep their enthusiasm high. By doing this, employees will be able to stand out as leaders while working from home.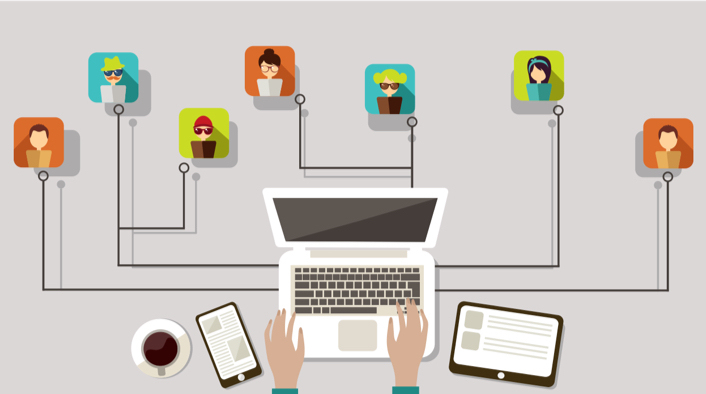 Remote work is changing performance management. Organizations are focusing less on hours and more on the work done. To be successful, employers will need to know what their employees are doing. And that can't happen without tools to help. It may be time to create a new job position to manage remote work projects. This new position would ensure operational efficiencies, oversee production, and make performance reviews ongoing to avoid delays.
Managers in the 21st century will need to innovate. Continuous feedback will become essential to measure employees, set goals, and identify key performance metrics. This is crucial to managing remote workers in the new normal.
Allowing employees to work remotely has an effect on the organization's cybersecurity. A majority of respondents in Cisco's Future of Secure Remote Work Report, 85%, reported that this was extremely important or more important than ever before. It is expected that this concern will continue to grow as more and more organizations allow employees to work remotely.
Organizations should be more strategic about cybersecurity investments. With the rapid shift to remote work, many organizations are making significant new investments in IT systems and infrastructure. Organizations must think more strategically about cybersecurity investments and how to best protect workers, data, and equipment. The shift to remote work has prompted many organizations to make significant new investments in their IT systems and infrastructure.
Securing your remote workforce is a different game than before. There are fewer people in an office than ever, so there simply aren't enough eyes to see what's going on. The expanded perimeter for an attack is requiring new security measures.
A survey by Mercer, an HR and workplace benefits consultant, found that 94% of employers believe their employees' productivity remained the same or increased during the pandemic, even with them working remotely. Remote work is becoming more popular, but it poses challenges. Employers will need to invest in new infrastructure and freeing up office space. For most companies, the benefits outweigh the drawbacks. The future of remote work will require many changes, including investing in digital infrastructure and freeing office space. For the most part, the benefits outweigh the drawbacks.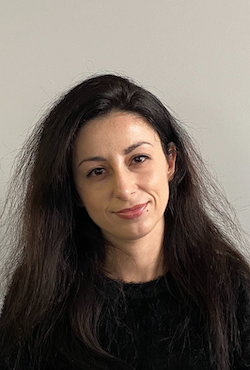 Nadejda Milanova
An experienced Content creator in the field of Search Engine Optimization (SEO) and WordPress. A true proffesional with a Master's degree focused on journalism.
Read more by Nadejda Milanova