If you send or receive money, for personal or professional reasons, you will need to weigh up the pros and cons of using the platforms in which to do this. After you've done your homework, there will be two pretty clear bang for your buck candidates: Stripe and PayPal. Offering comparable characteristics, the choice between the two may seem complicated. Still, today we're going to compare these two payment gateways and get to the bottom of the Stripe vs PayPal debate.
Who are Stripe and PayPal?
Stripe (founded 2011) and PayPal (founded 1998) are payment gateways that serve as intermediaries between merchants and the appropriate credit card / financial institution networks to authorise and accept payments. The complexity of these relationships can get quite complicated. An easy way to view a payment gateway is to be an envoy who routes information between merchants and banks.
A payment gateway isn't the only way to accept payments online, but it's one of the most comfortable options to get started. Because unlike a payment processor, gateways give your financial data the high protection it needs to move between credit card networks, your customer, and your store. In other words, in most scenarios, it can help you break out of PCI compliance. And if you decide to take the Gateway route, you're going to run into Stripe and Paypal over and over again. There are plenty of other payment gateways like Authorize.net, 2Checkout, Braintree (owned by Paypal), but Stripe and PayPal are by far two of the easiest to use. For a good reason, too: They've had a longstanding hold on the market. According to data from Datanyze, PayPal is used by 64% of the market. Stripe comes in second with around 20%. In September 2018, Stripe was worth $20 billion!
The costs - how do they add up?
On the micropayment site, PayPal is the clear winner, charging significantly less than Stripe per microtransaction. Micropayments are generally those under $10.
Paypal micropayment fee
$ 1.00: 5% of $ 1 = 5 ¢ and 5 ¢ + 5¢ = 10¢ $ 5.00: 5% of $ 5 = 25 ¢ and 25¢ + 5¢ = 30¢
Stripe micropayment fee
$ 1.00: 2.9% of $ 1 = 2.9 ¢ and 2.9 ¢ + 30 ¢ = 32.9 ¢ $ 5.00: 2.9% of $ 5 = 14.5 ¢ and 14.5 ¢ + 30 ¢ = 44.5 ¢
But assuming you're interested in more than just micropayments, things start to get complicated. PayPal's current fee is 2.9% + $ 0.30 per transaction. Stripe's fee schedule is also 2.9% + $ 0.30 per transaction.
PayPal charges 4.4% for transactions with funds originating outside the United States.
PayPal international fees
Which means, even if the customer is now based in the US but uses an international card, you will be hit with the same transaction fees. Stripe is a bit milder in its fees here, totalling 3.9% on top of its fixed fee of $0.30. So who wins in the transaction fee battle? Unless you deal with microtransactions regularly, the answer is quite conclusive in this case.
Supported currencies.
Now, it's time to see where Stripe and PayPal are supported, as well as currencies.
PayPal is currently available in over 200 countries/regions (Africa, Americas, Asia Pacific, and Europe) and supports 25 currencies - some countries may have access to all of PayPal's tools and features. With PayPal, it's straightforward to open an account and start accepting payments right away, no matter where your business is registered. Stripe, on the other hand, is only available in 26 countries. This fact alone could be a deal-breaker for some businesses. However, Stripe does offer a workaround. No matter what country you are in, you can use Atlas to easily incorporate a US company, open a US bank account, and start accepting payments with Stripe. Where Stripe beats PayPal, is currency support. Stripe supports over 135 different currencies. We need to give PayPal a slight edge because the supported countries will be more critical than the currencies. Partly because PayPal has been around for a long time, while Stripe is catching up when it comes to supporting new countries.
But this is only part of the overall pricing structure that you need to consider. Now let's see how these two titans stack up when it comes to litigation and chargeback fees. PayPal allows you to accept all major credit cards, all payment methods that PayPal users can store (including electronic checks), and PayPal credits. It is the latter that makes this measure challenging to use.
Are both companies also taking their customer services seriously in this matter? According to a survey, 73% of customers are more satisfied with live chat. Unfortunately, PayPal is not currently beating or even reaching this level of support. Currently, their available support channels include assistance by phone, by asking a question in their forum, or by email. Here are their available support channels.
Integrations.
WordPress users love a useful plugin. Let's talk first and foremost about WooCommerce. No matter which payment gateway you use, it's covered. Easy Digital Downloads also has all of the most popular payment gateway extensions. But what about other types of software? While your eCommerce software should be your primary concern, CRM software is just as crucial to a well-oiled business. After all, CRM software can increase revenue streams by 74% and reduce costs by 23%. So, working with CRM? Definitely to add weight to a payment gateway. Unfortunately, PayPal is lacking.
Conclusion
PayPal and Stripe are the biggest competitors in the market. When it comes to transaction fees, PayPal trumps Stripe for micro-transactions, while "average" transactions find the gateways to be somewhat matched. However, Stripe is taking the lead in international transactions, earning it a narrow victory in this comparison. Overall, due to its simplicity and outstanding performance on our metrics, it is concluded that Stripe is the payment gateway of choice for an eCommerce business.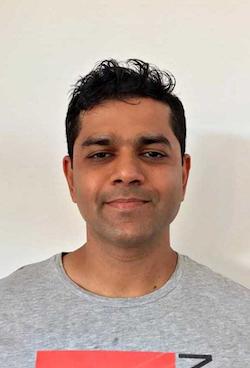 Martin Hemlock
A devoted husband & father to 2 furry kids, coder, table tennis player & salsa dancer. Loves peeking at code & fixing sites; WordPress & DIVI fanatic.
Read more by Martin Hemlock