How to change your cPanel language
Posted 31st December, 2020
If you want to change your cPanel language it is quite easy. All you have to do is follow these steps: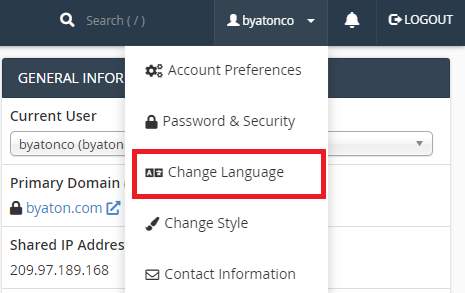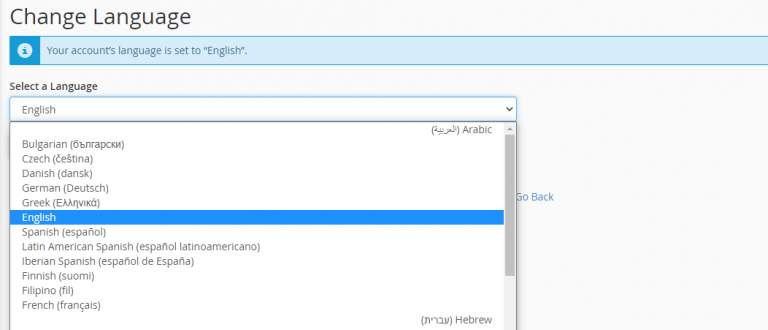 From inside your cPanel/hosting account click on your user on the top right corner, then select Change Language
Afterwards you just need to select your preferred language, and submit by pressing the button Change .
The changes should take effect instantly as the page refreshes.