Java is one of the most popular programming languages, but it can take up a lot of resources on a website. A single high-traffic java site usually requires at least 512MB of RAM to operate well. This is far more than what most hosting providers offer with their standard plans, and therefore most providers don't offer Java hosting – in fact, you won't be able to find any hosting provider that offers dedicated Java hosting.
A virtual private server, or VPS, offers most of the advantages of a dedicated server with many lower-priced options. VPS servers allow you to have full control over your web hosting environment while still being able to take advantage of outsourcer resources. With a VPS plan, you are allocated blocks of features rather than having everything in one package (or not getting as much space or memory with a less expensive plan). You can get dedicated-level resources for less money without the hassles of maintaining your own physical hardware.
Best Java hosting providers
When it comes to finding a top Java hosting solution for exceptional performance, there are several factors to consider. Here are a few hosting providers that offer high-quality Java hosting services:
Liquid Web
Liquid Web has worked with many major enterprise customers, including websites built in Java. This is because the company works with enterprise-grade hardware and provides scalable solutions for larger projects. All resources are scalable based on a customer's unique needs. The managed VPS solution can start at $75 per month.
When you opt for one of Liquid Web's plans, you can get up to 16GB of RAM, 200GB of SSD storage space, and 10TB of bandwidth. The provider offers increased security via an integrated firewall and DDoS protection along with ServerSecure protection. To make things simpler, you get an easy installation of Apache Tomcat. Liquid Web has excellent support via chat, email, and phone. All plans include a free Cloudflare Content Delivery Network (CDN).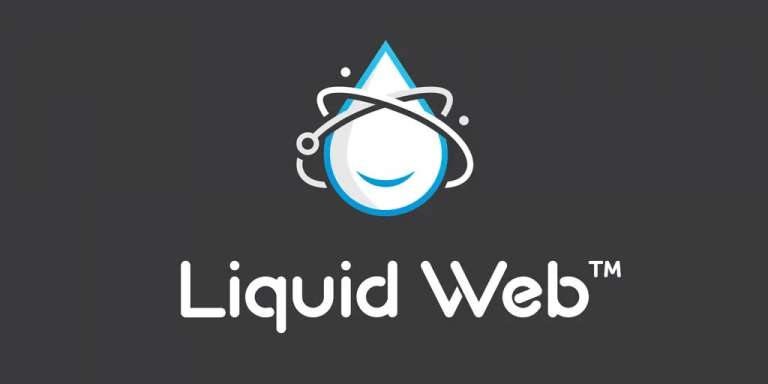 Hostinger
Hostinger offers high-speed servers and flat-rate pricing, so your cost will come in around $3 per month. This is one of the cheaper options on the market, which is why Hostinger earns a spot on this list. Its support menu is easy to navigate, but they are only available during business hours, which could be inconvenient for people trying to reach them late at night or early in the morning.
Hostinger provides semi-managed virtual private servers. This means that you need to have at least a little bit of technical knowledge.
The cheapest VPS plan comes with 1GB RAM, 20GB of SSD storage, and 1000GB bandwidth. Including Apache Tomcat and JSP support.
The host gives you full root access. This means that you will be able to manage your virtual server as you'd like.
Useful in day to day tasks is the included control panel, which allows users to rebooting their VPSs by clicking from their desktop or installing new OSs just by clicking around either.
Hostinger offers 8 plans with prices ranging from $3.99 to $77.99/month for 4 years. It's a bit expensive, but the longer subscription you choose, the better the price will be for each yearly plan.
Hostinger provides 8 plans with prices ranging from $3.99 away to $77.99 per month for 4 years, which is quite expensive, though the longer your subscription, the cheaper it gets per plan on a year-by-year basis.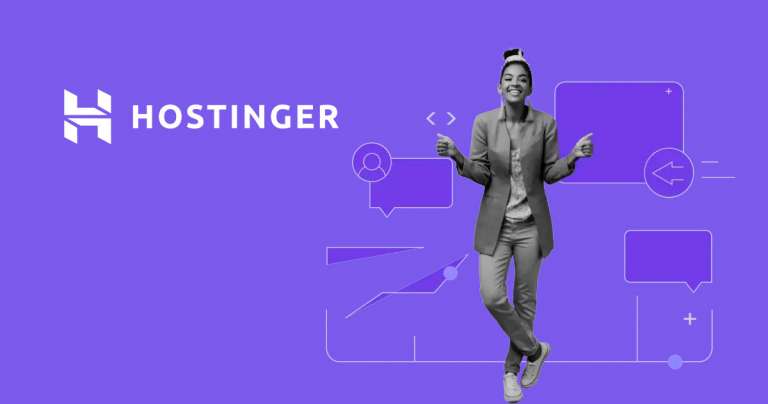 A2 Hosting
The best way to decide whether A2 Hosting is right for your Java needs is to compare the hosting provider's managed and unmanaged packages and figure out which better suit your specific business situation. Managed plans come with comprehensive support services and unlimited server resources, while unmanaged ones require you to take care of managing everything on your own. The main strengths of this company include:
The greatest thing about digital ocean is that new users are given the freedom to do anything they want with a cloud server. Even those on the most basic package have access to 1GB RAM, 150GB SSD storage, and 2TB of bandwidth, giving them ample room for experimentation. Even better is the fact that it's so easy to get started; even a novice will be able to find his or her way around the control panel, which has been designed with simplicity in mind.
A2 Hosting currently has both unmanaged VPS and managed hosting plans, but their most affordable service is a Java-based VPS. For those who don't know the ins and outs of using VPS, A2 Hosting provides hosted wordpress sites or shared hosting on your own domains.
InMotion Hosting
InMotion hosting is a high-end solution that caters to businesses and developers who need to host enterprise applications on the cloud. It features website hosting, as well as cloud storage, which makes it popular among brands that want a scalable and robust solution for large websites or apps. InMotion Hosting is a high-end solution that caters to businesses and developers who need to host enterprise applications on the cloud. It features web hosting, as well as cloud storage, which makes it popular among brands that want a scalable and robust solution for large websites or apps.
Even the price plan with the lowest value comes with a handful of essential resources – 2GB RAM, 45GB SSD storage, 4TB bandwidth, cPanel and WHM (Web Host Manager) integrations.
You might have heard that InMotion Hosting recently made a major change to its VPS platform. While the company still offers one of the best deals in terms of managed hosting, it's worth taking a look at what they've done before making a purchase.
InMotion Hosting changed its VPS offerings recently, but is the experience all it's cracked up to be? Let's take a look.
Hosting is an essential part of running any website, especially for e-commerce merchants. However, this doesn't mean every service out there is worth purchasing.
Take a look at our pricing plans, and then find the one that best fits your website's requirements. Regardless of which plan you choose, we offer fast web hosting with resources that scale as needed.
Check out our current hosting plans today to see which one is right for your business. Our servers are built on the latest infrastructure to provide powerful internet access, empowering you to focus on growing your business without having to worry about technology failing or becoming outdated.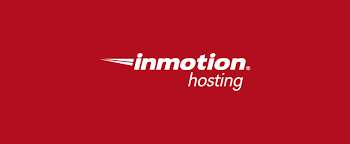 InterServer
InterServer Java hosting platform offers freedom of configuration, allowing users to pay only for what they need. This makes the provider more enticing for individuals with smaller budgets. Even so, it could do a better job optimizing its performance for some applications, as well as improving customer support capacity.
InterServer Java hosting provider has proven that it can deliver on all three main promises of performance, ease-of-use and price. The provider has a lot to offer those who are just getting started in the world of Java and PHP development.
Factors to Consider When Choosing a Java Hosting Provider
When choosing a Java hosting provider, there are several factors to consider to ensure that you get the best service possible. Here are some of the most important factors to consider:
Reliability and uptime: You want to choose a hosting provider that guarantees high uptime and reliability. Look for a provider that offers at least 99.9% uptime.
Security: The security of your website and data is crucial. Look for a hosting provider that offers robust security features, such as firewalls, malware scanning, and DDoS protection.
Scalability: As your website grows, you may need to scale up your hosting plan. Look for a provider that offers scalable plans so you can easily upgrade as needed.
Performance: The performance of your website is critical to its success. Look for a hosting provider that offers fast server speeds and performance optimization tools.
Support: You want a hosting provider that offers excellent customer support. Look for a provider that offers 24/7 support through multiple channels, such as phone, email, and live chat.
Pricing: Price is an important factor when choosing a hosting provider. Look for a provider that offers affordable pricing plans that match your needs and budget.
Compatibility: Make sure that the hosting provider you choose supports the version of Java that your website or application requires.
Control panel: Look for a hosting provider that offers a user-friendly control panel, such as cPanel or Plesk, that makes it easy to manage your website and hosting account.
Reputation: Research the hosting provider's reputation by reading reviews and checking their history of uptime and reliability. By considering these factors, you can choose a Java hosting provider that meets your needs and provides reliable, secure, and high-performance hosting for your website or application.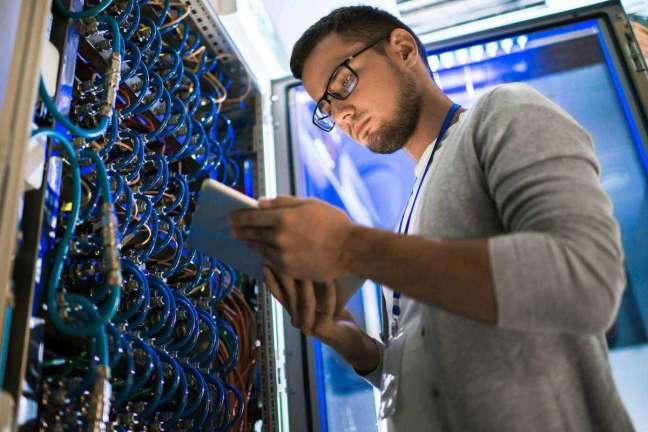 Java Hosting Best Practices
Here are some best practices to follow when hosting a Java application:
Keep your application up-to-date: Always keep your Java application updated with the latest patches and security fixes to prevent vulnerabilities and exploits.

Use a reliable hosting provider: Choose a reliable hosting provider with a good reputation and high uptime. This will ensure that your application is always accessible and available to users.

Optimize your database: Optimize your database to ensure that it performs well and can handle high traffic. This can include using indexes, caching, and partitioning.

Monitor your application: Monitor your application regularly to detect any issues or performance problems. Use monitoring tools to track application performance, memory usage, and CPU utilization.

Use a content delivery network (CDN): Use a CDN to distribute content and reduce load times. This can improve the performance of your application and enhance the user experience.
Secure your application: Use secure coding practices and implement security measures, such as SSL certificates, firewalls, and intrusion detection systems. This will protect your application from attacks and exploits.
Back up your data: Regularly back up your data to prevent data loss in case of an unexpected event. Store backups in a secure location, such as a cloud-based backup service.
Use a caching mechanism: Use a caching mechanism to reduce the load on your application and improve its performance. This can include caching frequently accessed data or content, such as images or web pages.
By following these best practices, you can ensure that your Java application is secure, reliable, and performs well for your users.
Conclusion
When selecting a Java hosting solution, it is important to consider factors such as performance, reliability, scalability, security, and support. It is also important to consider the specific needs of your Java application, such as the amount of traffic it receives and the resources it requires. By carefully evaluating your options and selecting a reputable hosting provider that meets your specific needs, you can ensure exceptional performance for your Java application.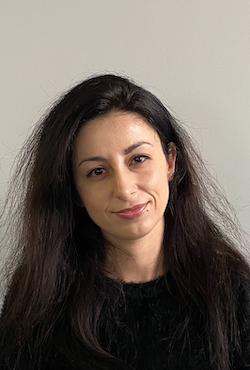 Nadejda Milanova
An experienced Content creator in the field of Search Engine Optimization (SEO) and WordPress. A true proffesional with a Master's degree focused on journalism.
Read more by Nadejda Milanova