Finding the best UK web hosting that meets your requirements can be a problem, especially when there are different types of plans available in the industry. The hosts have different features and tools, making it hard to select an ideal package. We have reviewed some of the most popular providers below.
Finding the best UK web hosting that meets your requirements can be a problem, especially when there are different types of plans available in the industry.
What is Web Hosting?
Web hosting services let you store files, data, and programs on a server connected to the Internet. This makes your content accessible from anywhere in the world. When you purchase your hosting plan, you are renting space on this physical server to store all of the information for your website or blog. The host is responsible for keeping the server up and running, implementing security measures, and ensuring that your data is successfully transmitted to your visitors' browsers as quickly as possible.
Web hosts allow customers to make their sites available online by renting space on a physical server that connects to the Internet.
When you sign up for a website hosting service, you essentially rent some space on a physical server where you can store all the files and data necessary for your website to work properly.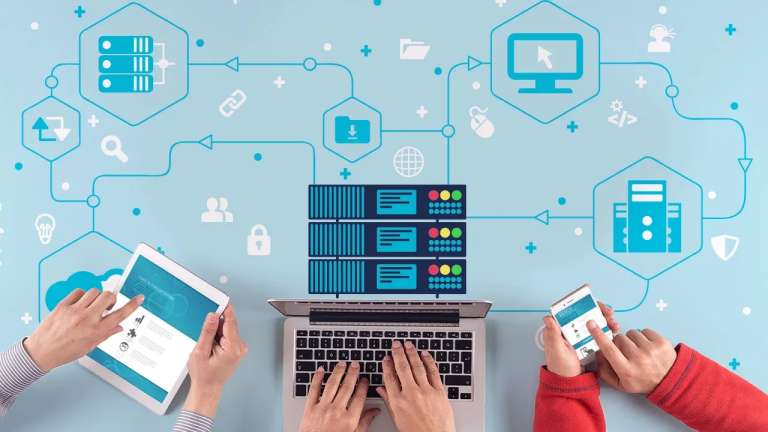 Importance of Web Hosting
Web hosting service is one of the most important aspects of a website. Hosting ensures that the site's data is stored in a safe, reliable location and available to viewers. The server creates an online home for your customers and makes sure they have access to your products and services even when you are unable to do so directly.
A well-hosted website allows you attract more consumers because more people from around the world will have access to it. When you purchase a domain, you want to make sure that the pages you link to will always be accessible.
Why Location Matters in Web Hosting?
Do you know the location where your website's main server is located? While most people need not worry about it, the physical location of your server can actually have an impact on certain aspects of your website. The location of the data center hosting your website impacts website speed and loading times, Google search rankings and ad returns, email deliverability and security, and much more.
So let's say, for example, that your web hosting provider is based in the United States and you have a substantial customer base in Europe. Even though your website runs out of a US data center, it still has to pass through the hosting provider's US data center to reach European users. Connecting across continents takes time and money – some estimate up to 30% of the internet traffic goes through Virginia. By locating an EU data center closer to your target customers, you can provide a better user experience and beat your competition on speed and price.
Top Web Hosting Providers in London
HostPresto
Hostpresto is a UK-based cloud web hosting platform that offers reliability and affordability for customers online. The host provides a 99.9% uptime guarantee on all of its hosting options, and it offers a free migration to new customers during signup.
One of the best aspects of Hostpresto is the company's response to customer queries: because there is no sales or support team, customers interact directly with real engineers and receive help as soon as they have issues.
Cloudways
CloudWays offers a managed cloud hosting platform for WordPress users. The company's services are suitable for growing agencies and small-to-medium e-commerce websites. All plans include Free CDN and SSL certificates. Premium packages include Object Cache Pro, which allows faster web page load speeds.
SiteGround
Over one million bloggers and business owners already trust SiteGround to host their WordPress websites. Our team of hosting experts collaborates with the WordPress core developers to create cutting-edge solutions like free SSL and advanced caching, which increases the speed of your website by an average of 50% overall.
Hostinger UK
Hosting company Hostinger offers fast, reliable website hosting and email services to customers in the United Kingdom and across the world. Its advanced technology supports popular content management systems like WordPress, Drupal, and Magento.
The company also hosts custom installations, allowing organizations to develop sites that meet their individual needs.
Bluehost
BlueHost has been a top-rated web host since 1996. The website hosting provider offers premier packages that are best suited to build small personal WordPress websites or large e-commerce platforms. With BlueHost, you can choose from over 300 design templates to get started.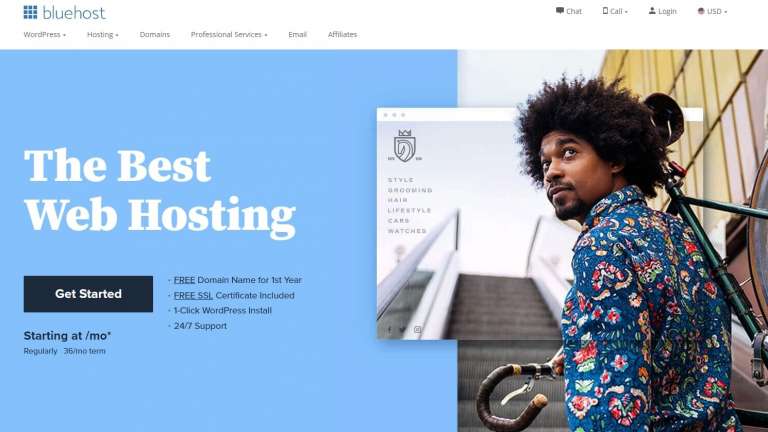 Why Stablepoint is the Best Web Hosting Provider in London?
Stablepoint claims to have the highest level of customer support among its peers, with reach across 72 countries. In addition, it has a sterling reputation on Trustpilot, with 330 positive reviews in its product category alone. The company even offers 100k hosted websites and 65 different user interface options to give users complete control over their online presence. Your inventory and website aren't as important as good customer support.
We pride ourselves on being innovative and committed to pushing our limits so that we can continue to innovate and bring new experiences to all of our users.
Features of Stablepoint
With a focus on technology and a willingness to learn, we are ready to help customers make the most of their online presence. Our technical expertise enables us to provide long-lasting solutions that support the constantly evolving nature of online business.
With focus on technology and an eagerness to learn, we are able to support the ever-changing business trends in the field. Our ability to stay up-to-date helps us understand our clients' needs.
Our goal is to create work that moves our audience. We feel a sense of duty when we are able to enlighten or entertain a crowd and make them think about something in a new way.
At the same time, Stablepoint has managed to automate processes which a lot of other hosting companies are still doing by hand. Malware tracking and attacks are handled by our advanced software and automated processes.
One-click software installs
With Softaculous, you can automatically install WordPress, Joomla, Magento, Drupal, WHMCS, and Laravel*. You have access to the latest stable versions, and since Softaculous is cloud-based, we keep it updated every week.
Domain and DNS management
The cPanel DNS Manager allows customers to set up A, MX, CNAME and other records for their domains. Additionally, there are DKIM and SPF wizards that simplify setting up the relevant records for email marketing campaigns and domain authentication.
Databases
MariaDB/MySQL is standard with all plans, there is no limit to the number of databases you can create.
PHP version support
PHP 5 to PHP 7.4 are supported, so you have a choice when it comes to which version your website runs on.
Other languages supported
We also offer support for Ruby, Python, and Node with mod_passenger installed on our shared hosting account.
SSH access
Run commands, manipulate files, and manage other aspects of your hosting environment through a command-line shell. You can even synchronise with externally hosted Git repositories (e.g. Github).
Speed and Reliability
Businesses offering an e-commerce solution should prioritize speed and reliability. Their sites must load quickly and provide a high level of uptime. Those who can't meet this demand risk losing the trust of current and potential customers.
The faster your website, the better your customer experience and the higher your conversion rates. In a nutshell, a faster and more efficient site automatically translates to higher revenue. Speed and performance really matter.
No transfer limits or slow network speeds. Every server has a 1000mbit/sec connection. We won't limit your bandwidth or cap you.
Security
As your website's host, security should be a top priority. You will need to ensure that your server and the software running on it is always up to date. This will allow you to protect yourself from malware and prevent unauthorized users from accessing private data through malicious code or special commands.
While WordPress, PHP, and MySQL are some examples of software on your server, they are constantly evolving to meet modern standards and patch security flaws as they are discovered.
What we offer:
Imunify360. Our customers can be confident that their systems are protected from threats. Imunify360 is included in any system purchased from us, scanning for the latest malware.
PCI compliance. Our Premium hosting is secure and supports PCI standards. We can help your business become fully compliant with PCI regulations.
Firewall. The firewall protects against attacks and malicious users by monitoring incoming and outgoing traffic to prevent security breaches.
Spam protection. We run advanced spam scanning systems to ensure that your mail is never compromised. After we block spoofed messages, we also clean up your reputation and make sure you are known as a sender that works to protect their customers.
Live kernel updates. Server security always starts with the kernel. We automatically patch and have no old 'legacy' systems.
Customer Support
Support is an essential component of all companies. The quality of the customer service a company provides can often make or break a business. At some point, every company will need to contact their company's support department for either technical assistance or help with billing issues.
Companies should want customers to contact them when they have problems, whether it's related to their product or not.
How you can get in touch with Stablepoint?
24/7 technical support. Anytime you need us, we're there. We provide 24/7 support through a phone conversation or online chatting as well as local number options all over the world.
Slack channel. We're always available to talk, so let us know what we can do to help you and your business succeed.
Free migrations. A fully free managed migration service when moving to us, managed and handled by our in-house specialist migration team.
Fully managed. Everything we offer requires zero technical experience. Our brilliant systems team manage everything. Instant response. Our live chat system will get you through to an engineer immediately, at any time of day.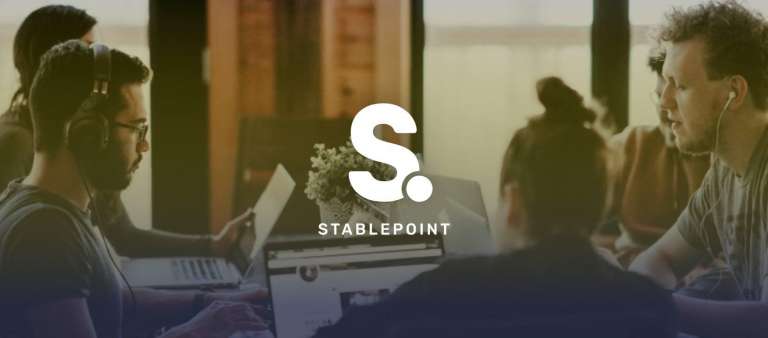 Stablepoint Web Hosting Plans
All Stablepoint Hosting plans include all the features you expect from an excellent web hosting company, and more.
Go
Our smallest hosting plan is priced affordably, but it's powerful enough to run a small e-commerce business.
Starter
With this plan, you can start selling products on your website, or you can dedicate the site as a blog or portfolio site for freelancers and professionals.
Medium
Our most popular hosting plan is designed for freelancers and small businesses that want to begin selling products. With it, you can create multiple websites that are optimised for WordPress and feature SSL certificates.
Advanced
This plan gives you the resources needed to run an online shop featuring 15 different product listings. It includes SSL certificates and migration services so you can set up a secure online store that showcases all of your products without any difficulty.
Conclusion
Hosting your website in the UK is a great way to ensure that the content you publish can be read by all visitors, regardless of their location.
Why choose Stablepoing? We used to be a small brand, but then we started gaining momentum and became the powerful company we are today. Our team is dedicated to helping us create an incredible service that will help people all over the world. We believe that this is a great achievement for us and one that makes us proud. That's why we invite you to join us as we celebrate our recent achievement of hosting 100k websites!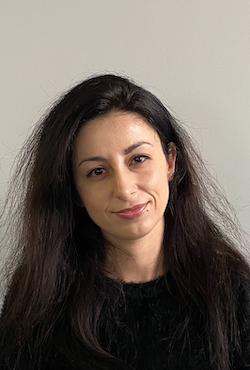 Nadejda Milanova
An experienced Content creator in the field of Search Engine Optimization (SEO) and WordPress. A true proffesional with a Master's degree focused on journalism.
Read more by Nadejda Milanova